By Thomas Littleton                                                                                         7/10/2019
/kənˈtrīvd/
Learn to pronounce
deliberately created rather than arising naturally or spontaneously.
created or arranged in a way that seems artificial and unrealistic
Synonyms- assumed , bogus , factitious ,fake, false, feigned ,forced,mechanical .mock ,phony,plastic ,pretended ,pseudo ,put on ,sham,simulated,spurious, strained ,unnatural .
Many of today's evangelical "conversations " on cultural engagement, politics, race, women in ministry, LGBTQ+, immigration reform, President Donald J. Trump and how  the conservative evangelical church should approach the Gospel and the Great Commission- fit neatly and sadly into the category of contrived talking points.
The circles which put forth, polish and maintain these talking points is very small,have very close kinship and originate in the same institutions . They are repeated, backup and enhanced by Christian media outlets and at endless conferences ,by publishers, podcast, and youtube videos. Those who live and thrive in the echo chamber of modern evangelicalism are allowed little access to voices outside these carefully crafted and controlled and contrived "conversations. No issue has exposed the existence of this controlled opposition and feigned conversation more than the LGBTQ+ topic and the church and among the conservative denominations no event has received more attention and effort to moderate and keep alive than the Revoice LGBTQ+ thriving events of the last two years. No player in this dance is more key to its choreographed efforts than The Gospel Coalition. This is the 3rd of 5 articles showing the depths of collusion and the evangelical deep state style influences keeping the LGBTQ+ conversation ( a conversation that never needed to happen in the first place) going in conservative Christian circles.
PCA/GRN "A TIME TO STAND " CONFERENCE 
"A Time To Stand " is a prime example of one movements efforts to address Revoice within the Presbyterian Church in America . The event was sponsored by the Gospel Reformation Network. The mistake was to invite two key members of The Gospel Coalition to speak. Albert Mohler who is head of SBTS where Revoice founder was educated for almost 15 years and was teaching New Testament at the time Revoice was planned and organized was a keynote .
Mohler's people also control the Council for Biblical Manhood & Womanhood . Guys like Denny Burk CBM&W leader and a TGC writer helped develop and promote the Nashville Statement . Revoice was said to be a response to and expression of disagreement with the Nashville Statement . Mohler nor Burk never mentions that Revoice originated at SBTS with one of Burks own classmates Nate Collins. Collins along with his father, worked on Faculty at SBTS and Boyce College which Denny Burk heads for Mohler as an undergraduate feeder for SBTS.
In the GRN meetings Mohler makes much about language "He began by proving the backdrop of the current cultural understandingand vocabulary of sexuality, identity, and autonomy, and how this relates to our theology. "The vocabulary we adopt becomes determinative of what will follow theologically." Yet he never reveals his institutions role in both sides of the Revoice conversation.
TGC leader and Reformed Theological Seminary head Ligon Duncan also spoke at "A Time To Stand " event for GRN. His 7 point speech denies over and over any official PCA involvement in Revoice while ignoring or hiding the facts related to Covenant Theological Seminaries DEEP ties to Revoice of that a PCA church hosted the 2018 event . Duncan never reveals that the leader of the team to carry out  the investigation  which The Missouri Presbytery appointed is a former CTS leader and founder the organization which incubated Revoice , employs several of Revoice leaders and that same organizations offices are  housed in the PCA church which hosted the event . This is how contrived conversations and controlled oppositions work and how people like Ligon Duncan and Albert Mohler -either willingly or through extreme ignorance ( allowing for some benefit of doubt ) give cover to the charade .
/SHəˈrād/
Learn to pronounce
an absurd pretense intended to create a pleasant or respectable appearance.

"talk of unity was nothing more than a charade"
Ligon Duncan of RTS also does not speak of the fact that his RTS institution provided the research and development of the "Seeking The Welfare of The City " (STWTC) program for "Community Development " as a ministry template  now being used throughout the PCA and other TGC affiliated churches, church planting strategies and missions organizations. STWTC program is a toxic stew of faith based partnerships, big tent inclusion, collaborating with civic and municipal organizations focused on issues from urban redevelopment to economic justice .
The Orlando campus of RTS built the platform for STWTC which is the basis of Tim Keller's global City to City program . Keller played a key role in the Orlando project with RTS and CRU. (Both Keller and CRU have shown growing LGBTQ+ compromise and CRU leadership are involved in the Revoice movement ) A major piece of the development ideology was the work of pro LGBTQ+ "Urbanologist" Richard Florida whose "Gay Index " and "Diversity and Bohemian  Index" are used to measure and determine if  such projects are LGBTQ+ inclusive enough. Richard Florida is a major player in the work of the Human Rights Campaign push to apply such inclusion "standards " to cities and counties around the globe with its Municipal Equality Index . To oversee this ongoing project and secure Ligon Duncan RTS leadership role in it- RTS created the POLIS Institute headed by RTS Phil Hissom to oversee STWTC.  Ligon Duncan fails to mention this or his Seminaries role in it.
What Mohler and Duncan and their underlings don't say , as we shall see n far more detail, says more than their public statements, articles and in speeches at events like "A Time to Stand" for GRN.
REVOICE  MOVEMENT: IT'S BACKGROUND AND CONFLICTED, CHOREOGRAPHED CONCERT AND DANCE MOVES.
WHO KNEW WHAT -WHEN -HOW -AND WHO WROTE THE TALKING POINTS ?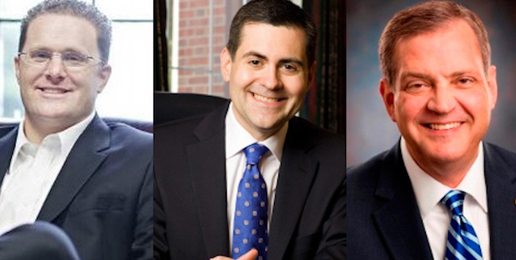 These are fair questions to ask after the last 18 months of insanity in conservative Christian circles .The Democratic party members are as good an example as is needed to watch how each member of the leadership acts- holding days of press conferences separately but all using the same presumed to be clever and hard hitting talking points. These ensure continuity of message but also confirm the existence of a memo somewhere in everyone's inbox. So too the evangelical inner circles of TGC/ ERLC/ ACTS29/ 9MARKS and even denominational entities of the SBC and PCA  Rely upon someone up the food chain to develop the memo and ensure all spokesmen obtain a copy. Evangelical organizations like missions departments , universities and seminaries clearly operate on these same contrived -top down words and phrases and list of speakers and book promotions which are pre approved and vetted to contain the proper message . The methodology and end goals are promoting social change in the church .
Russell Moore , the  TGC affiliated SBTS educator ,leader of the ERLC declared an end to the "Culture Wars" in 2013 . He also pronounced the war lost and "Christians should just love our gay and lesbian neighbors . His SBTS educated ERLC hire from the Heritage Foundation ,Andrew Walker continues this assertion with Revoice leader/ close friend Matthew Lee Anderson. ( more on that later )
No issue has shown the depth of and willingness to compromise and force change in the church more than the LGBTQ+ topic and no one moment has so rocked the boat of the evangelical world to date as the revelations of TGC/ERLC and two major seminaries ties to the Revoice "LGBT+ Thriving in historic Christianity" conference. This 3rd part of a series on TGC and affiliates  involvement with Revoice will pull back the curtain and see the little men animating conversation.
Just  one layer in we can see the hand that is rocking the cradle of evangelical change .
THE LITTERMATES OF REVOICE -PUPPIES PLAYING IN A PUDDLE OF CHANGE 
For those who looked honestly and beyond the organized response to the Revoice controversy – the main concern that lingered was the hard reality of it's founders long history at Albert Mohler's  conservative SBTS seminary . But Revoice Collins is far from the only one in the "Conversation" from the Mohler breeding grounds aka puppy mill.
Denny Burk of SBTS undergraduate school Boyce College ,also heads the Council for Biblical Manhood and Womanhood and is spokesperson for the Nashville Statement (NS) The N.S. document is put forth  and claimed to represent a compassionate and pastoral but biblical and historic view of and approach to homosexuality and the cultural shifts concerning it.
Disapproval  of the Statement and criticism of its shortcomings  is claimed to be the inspiration of Revoice . In fact it is likely neither is true . The Nashville Statement does not condemn "gay or homosexual Christianity " ,supports the "homosexual orientation "/SSA narrative  most common in the TGC talking points and makes no clear case that people can escape homosexual desire. It does not stand with ministries that proclaim such a  message of true Gospel effected change. Nashville Statement is in the mushy middle -left of center but asserted to represent the historic conservative stance.This is true of TGC /ERLC favorite Sam Allberrys SSA /Celibate  still gay narrative as well. If the new "historic view is left of center – then the conversation is never allowed to go back across that line to the true historic / biblical  context or standard. Very subtle and very effective .
EVANGELICAL THEOLOGICAL SOCIETY, DENNY BURK, REVOICE :THE BACKSTORY 
Denny was the first in the TGC loop to respond to the growing controversy over Revoice in May 2018. However his response was measured and called for the church to "wait and see since the conference had not happened yet."
Burk was a bit more critical after it was clear in the aftermath of the conference that the idea of LGBTQ+ Christian/ Queer Christian / sexual minority Christian was "not ready for prime time " in the evangelical sea change once it had  launched. Then again recall where it was launched from- Burks own circles at Southern Baptist Theological Seminary .
(Note in points 4 and 5 Burk talks about Nate Collins and critiques his talking points but does not place a hyperlink in his name as he does Wesley Hill and others . Burk also makes no mention of Collins SBTS almost 15 history -two degrees -and teaching NT at SBTS when forming the Revoice movement . Nor does  Burk mention work off campus he and Collins have done – (Mohler also mentions Collins in his Revoice after math article the day prior to Burk's article. Like Burk Mohler also works carefully not connect Collins to SBTS even though me names him 9 times)
Lets look at what Burk says and inadvertently admits in his original Revoice piece on May 30th 2018
" I make a similar case in an article I wrote for The Journal of the Evangelical Theological Society titled "Is Homosexual Orientation Sinful ?"  More recently, I wrote a review of Gregory Coles book that takes a critical look at his version of celibate gay identity."
Denny has just told us he presented a paper for the Evangelical Theological Society . This also means he was present at and presented that paper at the annual meetings of ETS.
The members of Revoice also have spent years presenting their papers at ETS along side and often in panels WITH Burk and others from TGC / denominational circles . This has been going on for YEARS. Revoice was sprung on the evangelical  public seemingly from out of nowhere . Burk nor Mohler nor SBTS/ TGC leaders have been in these behind the scenes conversations for years- at ETS and other organizations meetings AND on their own campuses .
WHAT DENNY BURK AND MOHLER DO NOT SAY ABOUT REVOICE FOUNDER 
Both Albert Mohler and Denny Burk skirt the real history on Revoice origins
*They do not mention his decade and a half at SBTS nor that he and his father taught at SBTS/ Boyce.
*The do not mention that THESE VERY same messages developing the Revoice ideology were studied and presented at SBTS and in SBTS chosen representatives to ETS- The evangelical Theological Society since at least 2013
*They do not mention Collins and his Fathers work with Exodus International as it collapsed in 2013
*They do not mention Collins work with and leadership role on the board of LOVEboldy  as "side A (fully LGBTQ+ affirming ) and side B  (SSA/ Gay Christian but celibate )and everything in between  between " ministry with primary focus on taking a beyond Revoice message to youth and youth leaders in our churches .
*They do not mention the Revoice founders book was written while Collins was teaching NT at SBTS and was presented among his academic papers.
Collins book :
"All But Invisible: Exploring Identity Questions at the Intersection of Faith, Gender, and Sexuality " Nate Collins
*They do not mention that Revoice was developed and it's founder traveled to St Louis MO  to organize its launch conference with Tim Keller Protege' and TGC leader Scott Sauls
*They do not mention that Collins close work with Mark Yarhouse is rooted in TGC and SBTS adoption of Yarhouse interfaith/ APA based ideology .
*They do not mention that SBTS /SEBTS CTS and other institutions affiliated with TGC for years have hosted  Revoice leader, speaker and brain trust member Mark Yarhouse speaking on campus and in Chapel services .
*They do not mention that the entire conversation from SSA to LGBTQ+ Christianity is all firmly rooted in the APA /  Yarhouse argument on "Homosexual Orientation" which it is asserted that the Gospel does not change. Nor do they mention their own collaboration with the same ideology and public embrace in 2014 of the mythical orientation argument which is admitted to have removed the entire issue and conversations outside the realm of biblical context or authority.
The TGC related evangelical institutions are totally compliant with the liberal /pro-LGBTQ+  American Psychological Association. TGC/ Mohler/ SBTS and other organizations,  individuals and institutions have played a pivotal role in this compliance and transition . These ongoing -contrived "conversations" sealed the deal with bringing about enough social change in the evangelical  community to prevent serious /organized opposition to the broader LGBTQ+  agenda .
SBTS PROFESSOR WHO APPROVED REVOICE FOUNDER COLLINS DISSERTATION IS SECRETARY OF ETS AND A TGC WRITER 
GREGG R. ALLISON
PROFESSOR OF CHRISTIAN THEOLOGY (2003)
"Allison came to Southern in 2003 from Western Seminary in Portland, Oregon, where he taught theology and church history for nine years. He has 18 years of ministry experience as a staff member of Campus Crusade (Cru), where he worked in campus ministry, as well as serving as a missionary in Italy and Switzerland. He also co-pastored a church in Lugano, Switzerland."
"He is the secretary of the Evangelical Theological Society and current serves as the book review editor for theological, historical, and philosophical studies, Journal of the Evangelical Theological Society."
Revoice and these "articles in response to it " are NOT "in the moment responses" at all . These very same men and women – many with ties to SBTS like Burk and Collins – have been having these VERY conversations for years – in private and in the hallowed halls of evangelical academia . The "Responses to Revoice " are measured because they are addressing their FRIENDS  movement and because they know these talking points having made them and collaborated with them for over half a decade with these very same classmates of SBTS and other institutions like RTS and CTS and a host of TGC and related conferences  .
PRESTON SPRINKLE OF REVOICE -REVEALS THE DEPTH OF COLLABORATION 
A key leader in the LGBTQ+ Christian movement including Revoice is Preston Sprinkle. He has spoken at the 2018 event and is on the Revoice leadership Council
Who is Sprinkle ?According to his facebook bio information:
Master's College and  Seminary are John MacArthur's institutions in California . John MacArthur is himself a TGC Council member and would not break company of "Fight with (his) friends " after a panel discussion at Shepherds Conference erupted over the Social Justice false gospel . Leading up to and after the Dallas Statement was put forth condemning the Social Justice leaven in evangelicalism MANY looked to MacArthur to provide leadership against such manifestations of the  "justice gospel" as Revoice -yet he has said nothing about one of his more celebrated graduates, Sprinkle involved in Revoice leadership and another famed Master's Graduate , Francis Chan, promoting Sprinkles Faith and Sexuality organization and employing Sprinkle at his Eternity Bible College .
Sprinkle heads "The Center for Faith Sexaulity and Gender"and his podcast is "Theology in the Raw". He isa  Revoice leader and long time advocate for  LGBTQ+ Christian .
Here is an example of his writings
https://centerforfaith.com/blog/is-a-traditional-theology-of-marriage-intrinsically-harmful-toward-lgbtq-people-part-2?fbclid=IwAR1AN4OfSWLKZpD8vewEeAI0uIE8cwoNmVUKl0sG_Ia2Lbd5oM0wkrrdh1Y
His centers mission is to-
"The Center equips leaders with theologically sound and accessible resources, and helps leaders shape the people entrusted to them. To do this, The Center provides resources in the form of adult and student small-group learning experiences, leaders forums, pastoral and academic papers, private theological and pastoral consultation, and other avenues such as blogs, videos, podcasts, speaking, and webinars."
There are at least 8 Revoice leaders on Sprinkles board including REvoice founder Collins and LGBTQ+ Christianity  "thought leader" Mark Yarhouse .
https://centerforfaith.com/about/our-leadership
SPRINKLE AND BURK HISTORY 
See what Sprinkle has to say about his work at ETS and with others like Denny Burk.
https://www.prestonsprinkle.com/blog/2014/12/is-same-sex-attraction-sinful
"A couple weeks ago I gave a paper at the Evangelical Theological Society's Annual meeting. The paper was part of a seminar on sexual orientation and the topic was: "Is Same-Sex Attraction Sinful?" Two other participants also gave papers: Denny Burk and Wesley Hill. Denny concluded that same-sex attraction (not just behavior) is sinful, while Wes Hill argued that it is not."
According to SBTS archives this panel discussion was in 2014 almost 5 years ahead of Revoice . Nate Collins of SBTS was also presenting at ETS meetings. Did Burk not notice?
Burk: Experience of same-sex attraction 'occasion for repentance'
Burk and Sprinkle also collaborated on a book about Hell of which Sprinkle served as General editor and Burk as a contributor .
"Today, Zondervan releases a new "Four Views on Hell" book, of which I served as the general editor. The four contributors are Denny Burk, John Stackhouse, Robin Parry, and Jerry Walls. All of the authors believe in hell; they are all committed Christians who cherish the authority of Scripture. And yet they disagree on the nature (not the existence) of hell. As the editor, I wrote the introduction and conclusion to the book. Here's the first part of the introduction:"
"The doctrine of hell has always been part of Christian theology. Unfortunately, hell has had a bit of a checkered past. From the Apocalypse of Peter's gruesome depictions of women hanging over boiling mire, to skin curling images of hell in Dante's Inferno, to Jonathan Edwards's blistering sermon Sinners in the Hands of an Angry God, to twentieth-century Bible-belt preachers barking with anger about the wrath to come, hell has been used—and some would say abused—to scare people into obedience or increase their tithe."
https://www.prestonsprinkle.com/blog/2016/03/what-do-you-believe-about-hell
Sprinkle talks about ETS meetings with Denny Burk and REvoice leader Wesley Hill
https://www.prestonsprinkle.com/blog/2014/11/on-papers-and-poverty?rq=denny%20burk
Sprinkle -"I just arrived in San Diego for the Evangelical Theological Society's annual meeting. I'll be presenting a paper this afternoon on sexual orientation along with Denny Burk and Wesley Hill, and I'm participating on a panel discussion on Paul and the Law on Friday afternoon. I'm mostly excited about connecting with old friends and making some new ones. The last time the ETS meeting was in California, it was in San Francisco. That was probably my most memorable conference, though it had little to do with the actual conference."
BURK MIGHT NOT AFFIRM THAT SSA DESIRE IS NOT SINFUL -BUT…
Burks talking points are varied from those of Sprinkle and Revoice leaders but they fully affirm SSA language and orientation which is what leads the church to the tipping point birthing a Revoice style movement .
"Christians experiencing same-sex attraction should repent of those desires, but God can transform a person's sexual identity, said panelists at the Evangelical Theological Society annual meeting, Nov. 19 2014 ."
"Burk presented a paper titled "Is Same-Sex Orientation Sinful?" and participated in a panel discussion on the issue with fellow lecturers Preston M. Sprinkle, vice president of Boise extension at Eternity Bible College, and Wesley Hill, assistant professor of New Testament at Trinity School for Ministry and self-described celibate gay Christian"
So THESE very conversations leading up to and incubating – distilling the talking points for Revoice and the "response " to it have been going on for at least 5 years prior to the launch of the "LGBT+ Thriving"  in our churches movement . Burk and others wish to appear to be "stepping up " and answering the issues and concerns of conservative Christians while having known well in advance what was coming and that much of it was emerging from our own institutions for who both sides of the issue are working .
MORE SPRINKLE INSIGHT 
Sprinkle
"Since this book is the fruit of communal discussion, I have many people to thank. Several people read through all, or portions of, this book: Joey Dodson, Roy Ciampa, Sam Roberto, Mark Yarhouse, Jeff Cook, and I am especially thankful for the many gay and lesbian readers who have offered incisive feedback, especially on my language, tone, and ignorant assumptions: Matt Jones, Nathan Collins, Julie Rodgers, Bill Henson, Brian Gee, Wesley Hill, Bill Henson, and Nick Roen. Several others, who didn't read the manuscript but whose stories had a significant impact on my thinking, include Lesli Hudson-Reynolds, Justin Lee, Eve Tushnet, and many others whose testimonies have forever shaped my life."
" Thanks are also due to Denny Burk, Wesley Hill (again), and Owen Strachan for your stimulating interaction in our seminar on sexual orientation at the Evangelical Theological Society's Annual Meeting in San Diego (November 2014)."
REVOICE LEADER GREGORY COLES BOOK WAS ENDORSED BY TGC CO-FOUNDER D.A. CARSON AND OTHER TGC LEADERS
Single, Gay, Christian: A Personal Journey of Faith and Sexual Identity 
"To say this book is important is a painful understatement. It is the candid, moving, intensely personal story of a gay young man who wants to live his life under the authority of King Jesus and who refuses to accept the comforting answers proffered by different parts of the culture. Superbly written, this book stands athwart the shibboleths of our day and reminds us what submission to King Jesus looks like, what it feels like. This book needs to be thoughtfully read by straight people and by gay people, by unbelievers and by Christians. It is not to be read with a condescending smirk, but with humility." (D. A. Carson, president, The Gospel Coalition, research professor of New Testament, Trinity Evangelical Divinity School)"
Of course TGC writer and Sam Allberry /Living Out associate Ed Shaw endored Coles book as well
""Greg has written a book that is a delight to read both because of the beauty of his writing and his main message: that our good God made no mistakes in either making him the way that he is or asking him to live life the way that he is." (Ed Shaw, author of Same-Sex Attraction and the Church)"
BURK SUPPORTS ALLBERRY/BUTTERFIELD AND OTHERS IN THE LGBT+ LOOP
Burk also lauded his endorsements of Allberry as counter to Revoice message yet Sam Allberry- a TGC editor ENDORSED Revoice "for our US audience" in early May 2018 as his Living Out ministry in the UK hosted Tim Keller – co-founder of TGC -at Living Outs London conference .
"The point of view I've argued for is the one you'll find in The Nashville Statement  and in the work of Sam Allberry , Rosaria Butterfield , and Kevin DeYoung among other
TGC PROMOTING REVOICE /COLLINS BOOK WITH WARNING TO "START WITH ALLBERRY "
TGC writers Ed Shaw and Revoice Speaker Rachel Gilson reviewed Nate Collins book All But Invisible and conclude it may not be a good starting point for some .
"But both avalanches have left us with a new landscape where some differences of opinion have emerged among those who espouse a traditional view on same-sex attraction. There has been friendly fire on issues like:
Origins: What causes same-sex attraction—is it nature or nurture?
Identity: What contemporary labels can—or should—a Christian use or avoid?
Orientation: Is it just sexual acts and fantasy that are sinful, or is it every aspect of someone's same-sex attraction?
Change: What expectation of change is possible or necessary for the same-sex-attracted Christian?
"These complex and subtle differences require deep thought, and Collins's book is an important entry in this category. He provides new vistas in this conversation which deserve our attention. Though he lands in some different places than we do (for instance, in how we choose to label our sexual orientation), we both benefited from reading his book"
Shaw and Gilson /TGC On Collins and Burk
"Notably, Collins acknowledges that "one of [his] main arguments in this book is that being gay (understood as an aesthetic orientation) is not sinful in itself" (303). This is also why he engages extensively with Denny Burk and Heath Lambert's counterclaims in their recent volume Transforming Homosexuality. Pastors, theologians, and strugglers throughout the church are making good-faith efforts to parse this question."
But these TGC reviewers warn:
"Though the structure of the book is clear, and Collins constantly references where he's going, he often muddies the waters through digression and wordiness. A longer conclusion that drew together the different strands the book explored would've been much appreciated and would've help alleviate confusion. Because of these deficiencies, this work wouldn't be our first recommendation for someone just beginning to explore these issues—they should start with Allberry ,Butterfield or Hill"
Yet is was Nate Collins in 2014 while working at SBTS and TGC and presenting at ETS with Burk and SBTS/ other future REvoice leaders who reviewed Allberrys new book for TGC
Is God Anti-Gay?
So in the TGC article review of Collins book by Allberry associate Ed Shaw and Revoice leader Gilson – Collins book is said to be perhaps not a good starting point in these "explorations " and conversations and recommends starting with Allberry….(think about it )  whose book Nate Collins reviewed for TGC in 2014 , and Butterfield (whose academic speciality is Gender and Queer Theory like that of Nate Collins and Gregory Coles whose book Shaw and TGC co-founder D A Carson endorse ). They also recommend Revoice leader Wesley Hill as a starting point .
Confused? Don't be- It is simply the TGC LGBTQ+  vortex
In other words- "Start with our second and third base hitters and don't try to make it to home base with Collins and Revoice if your not ready for it ".
ENOUGH TO CAUSE LGBT VERTIGO 
If these "conversations " and tail chasing LITTERMATES  have made you dizzy – you are not the only one suffering from LGBTQ+ vertigo
Consider SBTS/ TGC/ CBM&W leader  Denny Burk is also close associates with Revoice Leader and TGC writer Matthew Lee Anderson
Just prior to Revoice 2018 Anderson speaks to the "controversy " and some of the background with Burk and others in the SBTS/ CBM&W /TGC loop
Sex, Temptation, and the Gay Christian: What Chastity Demands
Remember that Anderson is a TGC writer as well with very long time professional ties to TGC  senior editor Joe Carter and good friends with TGC/ERLC leader Andrew Walker
See Part 1 of this report of Revoice TGC ties and background
https://thirtypiecesofsilver.org/2019/07/03/unearthing-the-gospel-coalition-roots-of-revoice-part-1/
Part 2
https://thirtypiecesofsilver.org/2019/07/07/revoice-founders-sbts-critical-theory-dissertationtgc-ties-part-2/
SBTS DENNY BURK AND MATTHEW LEE ANDERSON
In 2012 – Burk wrote "Matt Anderson has some good thoughts on the dust-up between Rachel Held Evans  and the Wilsons. He argues that the larger point Jared Wilson was making about 50 Shades of Grey has been lost in arguments about authorial intent and trigger words."
More ETS background of these long time "conversations"
November 23 2015
Burk -"Last week the Evangelical Theological Society (ETS) met in Atlanta, Georgia for its 67th annual meeting. It is the first meeting of the ETS since the Supreme Court declared gay marriage to be a Constitutional right in its landmark decision Obergefell v. Hodges. How does ETS look now that we are inhabiting a post-Obergefell culture? Here are three snapshots that I observed and now pass on to you:"
"(Incidentally, Matthew Lee Anderson presented a paper arguing against my writings on same-sex attraction. Somehow I overlooked his paper in the program, so I missed his session. I greatly regret that. I hope to get a copy of his paper.)"
Also In 2016 Burk and Anderson were presented in an RNS article as "Never Trumpers" evangelicals
TGC  Burk Matthew Lee Anderson
TRUE BIBLICAL CONSIDERATION OF DOCTRINAL ISSUE 
Council held in Jerusalem recorded in ACTS 15 discuss influence legalist and those pushing mandatory circumcision for gentile believers . Would the first century church elders have ever called together a council to discuss homosexuality and cultural shifts  toward it? Would the Jerusalem Council ever need to incorporate the latest findings of the great thinkers of Rome and its sleazy sexualized culture into the churches approach or consider its standing with the perverted Nero administration as SBC and PCA leaders did with the Obama administration's pro LGBTQ+ policies? Would first century leaders consider giving homosexuality some special nuanced status among other sexual sins ? Would they have employed critical theory /gender/ feminine and queer theory to effect social change in the churches attitudes toward homosexuality and its varient manifestations  in public or in private ?
Not for a moment .
Sleazy
1 contemptibly

 

low,

 

mean,

 or 

disreputable:

sleazy

 

politics.
2 squalid;
sordid;
filthy;
dilapidated:
a 

sleazy

 

hotel.
3 thin

 or 

poor

 in 

texture,

 as a 

fabric;

 

cheap;

 

flimsy:

a 

sleazy

 

dress;

 a 

sleazy

 

excuse.
Acts 15
 (NKJV)
Conflict over Circumcision
15 And certain men came down from Judea and taught the brethren, "Unless you are circumcised according to the custom of Moses, you cannot be saved." 2 Therefore, when Paul and Barnabas had no small dissension and dispute with them, they determined that Paul and Barnabas and certain others of them should go up to Jerusalem, to the apostles and elders, about this question.
3 So, being sent on their way by the church, they passed through Phoenicia and Samaria, describing the conversion of the Gentiles; and they caused great joy to all the brethren. 4 And when they had come to Jerusalem, they were received by the church and the apostles and the elders; and they reported all things that God had done with them. 5 But some of the sect of the Pharisees who believed rose up, saying, "It is necessary to circumcise them, and to command them to keep the law of Moses."
The Jerusalem Council
6 Now the apostles and elders came together to consider this matter. 7 And when there had been much dispute, Peter rose up and said to them: "Men and brethren, you know that a good while ago God chose among us, that by my mouth the Gentiles should hear the word of the gospel and believe. 8 So God, who knows the heart, [a]acknowledged them by giving them the Holy Spirit, just as He did to us, 9 and made no distinction between us and them, purifying their hearts by faith. 10 Now therefore, why do you test God by putting a yoke on the neck of the disciples which neither our fathers nor we were able to bear? 11 But we believe that through the grace of the Lord Jesus [b]Christ we shall be saved in the same manner as they."
12 Then all the multitude kept silent and listened to Barnabas and Paul declaring how many miracles and wonders God had worked through them among the Gentiles. 13 And after they had [c]become silent, James answered, saying, "Men and brethren, listen to me: 14 Simon has declared how God at the first visited the Gentiles to take out of them a people for His name. 15 And with this the words of the prophets agree, just as it is written:
16 'After this I will return
And will rebuild the tabernacle of David, which has fallen down;
I will rebuild its ruins,
And I will set it up;
17 So that the rest of mankind may seek the Lord,
Even all the Gentiles who are called by My name,
Says the [d]Lord who does all these things.'
18 [e]"Known to God from eternity are all His works. 19 Therefore I judge that we should not trouble those from among the Gentiles who are turning to God, 20 but that we write to them to abstain from things polluted by idols, from [f]sexual immorality, from things strangled, and from blood. 21 For Moses has had throughout many generations those who preach him in every city, being read in the synagogues every Sabbath."
The Jerusalem Decree
22 Then it pleased the apostles and elders, with the whole church, to send chosen men of their own company to Antioch with Paul and Barnabas, namely, Judas who was also named Barsabas,[g] and Silas, leading men among the brethren.
23 They wrote this letter by them:
The apostles, the elders, and the brethren,
To the brethren who are of the Gentiles in Antioch, Syria, and Cilicia:
24 Since we have heard that some who went out from us have troubled you with words, unsettling your souls, [h]saying, "You must be circumcised and keep the law"—to whom we gave no such commandment— 25 it seemed good to us, being assembled with one [i]accord, to send chosen men to you with our beloved Barnabas and Paul, 26 men who have risked their lives for the name of our Lord Jesus Christ. 27 We have therefore sent Judas and Silas, who will also report the same things by word of mouth. 28 For it seemed good to the Holy Spirit, and to us, to lay upon you no greater burden than these necessary things: 29 that you abstain from things offered to idols, from blood, from things strangled, and from sexual[j] immorality. If you keep yourselves from these, you will do well.