THIS ARTICLE IS PART 1 OF SEVERAL LOOKING INTO HOW AND WHY THE DALLAS STATEMENT OF LATE 2018 AND THE FOUNDERS MINISTRIES ARE FAILING TO STOP THE CRT AND FALSE JUSTICE / SOCIAL GOSPEL THREATENING THE SBC /EVANGELICALS.
Rev Thomas Littleton
12/29/20
In April 2018 all doubt was removed from the hearts and minds of biblical conservatives that the Southern Baptist Convention, it's Ethics and Religious Liberties Commission and The Gospel Coalition had gone over to the dark side following the age old and well worn path to apostacy via the "social gospel." Now operating under the banner of "Social Justice" and "Common Ground for the Common Good " and using a variety of Cultural Marxist tools of the trade, the ERLC and TGC brazenly showed their true justice colors with the outlandish, racially divisive and slanderous MLK/50 event in Memphis TN. The rest is, as they say' history with the exception of continued efforts to track the responses to these grave errors and their effectiveness or failure.
The MOST celebrated of these efforts responding to and calling out the Social Justice false gospel and its tools was mounted in The Dallas Statement by The Founders Ministries and partners like Sovereign Nations, G 3 Conference and a group of signers pastors and small congregations within the reformed wing of the Southern Baptist Convention. More recently a broader tent has been pitched in the founding of the Conservative Baptist Network which has some overlap of leadership with both Founders and The Dallas Statement.
THE FOUNDERS EFFORT IS FLOUNDERING AND DUPLICITY IS ONE REASON WHY
FOUNDERS UNPCOMING CONFERENCE "THE ONLY GOD" INCLUDES AT LEAST ONE SPEAKER WHO IS CURRENTLY PLATFORMING THE TGC/SOCIAL JUSTICE HERD IN HIS OWN CONFERENCE AND MINISTRY PROMOTIONALS.
FOUNDERS JANUARY CONFERENCE 2021
NATIONAL FOUNDERS CONFERENCE
"The depravity of the human race has been blatantly displayed in every place throughout all of history."
"The Apostle Paul was clearly right when he said, "None is righteous, no, not one" (Romans 3:10).
"This truth is illustrated every day. We see riots in the streets, corruption in government, perversion in marriage, and then, of course, there is plenty of sin remaining in our very own flesh. The Reformer, John Calvin, taught that such things should turn our gaze to God. He wrote, "Indeed, our very poverty better discloses the infinitude of benefits reposing in God. The miserable ruin, into which the rebellion of the first man cast us, especially compels us to look upward."
"That is exactly what we intend to do at the 2021 Founders Conference in Fort Myers, Florida. We are determined to spend time together looking upward.
So we invite you to join us January 21-23, 2021, for the Founders Conference on the only God."
FOUNDERS SPEAKER WHO IS PROMOTING TGC/JUSTICE WARRIORS
Chad Vegas
"Senior Pastor, Bakersfield Sovereign Grace Church"
Oddly Vegas facebook link goes to Founders LEADER Tom Ascol's facebook page but the Twitter link is active to his "Radius International Ministry" (Vegas ministry) facebook page. Hopefully this is not intentional -but given the nature of Radius work promoting and hosting Social Justice and The Gospel Coalition it is at least curious and unsettling. Speakers like John Piper and David Platt were both part of MLK/50 which inspired the Dallas Statement so the glaring CONTRADICTION for Founders and the Dallas Statement leaders in both Founders and the upcoming conference is impossible to overlook once anyone notices. Were we simply not supposed to NOTICE ?
https://www.facebook.com/RadiusInternational/
"Radius equips followers of Jesus to be successful, long-term, pioneer church planters among the unreached language groups of the world."
A more expanded missions statement is found on the webpage.
RADIUS INTERNATIONAL MINISTRY IS FOCUSED ON CHURCH PLANTING AND MISSIONS AMONG OTHER INTEREST BUT ALSO PROMOTES AND CONDUCTS CONFERENCES.
Here is the upcoming Founders speaker Chad Vegas June 2021 Radius International Conference line up which includes TGC's Mark Dever & John Piper along with himself and some of his Radius board members. The event looks to be planned for presentation at Pipers church.
NOTE: BOTH DEVER AND PIPER CLEARLY A KEY PART OF THE SOCIAL JUSTICE CONTROVERSY.
Worldview Weekend's Brannon Howse and this writer have done dozens of reports on the work of Dever and Piper on these errors and have exposed Dever's promotion of left wing politics to subvert conservative Christians "single issue" (pro life ) voting habits. Dever and his piped piper 9 MARKS editor Jonathan Leeman ,a London School of Economics educated "Political Theologian", pulled this hustle for over two years leading up to the 2020 election. Dever was exposed by Enemies Within the Church film project researchers to be a registered Democrat. So is his pal and TGC cofounder Tim Keller.Dever also promoted the false LGBTQ INCLUSION Church Audit of TGC resident gay priest activist Sam Allberry in Fall of 2018.
Again John Piper was part of the MLK/50 event as was David Platt who we shall see is also being promoted by the Founder's conference speaker, Radius leader Chad Vegas. So the upcoming Founders Conference -coming from the heart of the battle against the false Social Justice gospel and Critical Race Theory etc. features a speaker who is PROMOTING THE VERY leaders on the cutting edge of the TGC and the Social Justice error.
IF THIS IS SOME EFFORT TO REHABILITATE THESE FRIENDS OF FOUNDERS THEN THE EFFORT IS PROBLEMATIC GIVEN THAT NO PUBLIC REPENTANCE HAS TAKEN PLACE ON THE PART OF THESE TGC /SOCIAL JUSTICE LEADERS. NOR HAS THE MASSIVE FUNDING BRINGING THESE ERRORS INTO TGC AND SEMINARY CIRCLES BEEN REFUNDED.
RADIUS INTERNATIONAL UNPCOMING CONFERENCE
"The Radius Missiology Conference (RMC) is a unique time where the ideas, philosophies, and methodologies of historic and contemporary missions are discussed and taught on over a two day conference. These messages and discussions are lead by pastors, missiologists, and experienced cross-cultural church-planters. It is an ideal event for pastors, missionary candidates, and church leaders to become informed on the state of modern missions and learn how Radius can assist local churches in equipping their members to take the gospel where it has never been."
RADIUS IS A SPONSOR WITH PLATTS RADICAL BRAND, MOHLERS SBTS AND PIPERS DESIRING GOD BRANDS OF THE CURRENT CROSS CONFERENCE EVENT
crossforthenations .org
MAKE YOUR LIFE COUNT
MAKE HIS NAME KNOWN
In Louisville Kentucky Dec 29th 2020 – January 1st 2021
The conference is targeted for the 18 to 25 age group "and their leaders".
RADIUS INTERNATIONAL /CHAD VEGAS IS ALSO PROMOTING DAVID PLATT AND PIPER IN MULTIPLE EVENTS INCLUDING ONE ON JANUARY 29 AS WE SPEAK.
" · Our tech guys are geeking out behind the scenes @crossconference"
The SBC Social Justice Warrior who is a TGC leader and former troubled SBC/ International Mission Board President David Platt ( on the left pictured above ) is part of the recent 2020 Radius promoted Cross Conference and a regular on the Radius International line up.
https://www.facebook.com/RadiusInternational
OTHER CROSS 2020 SPEAKERS INCLUDE MANY TGC SOCIAL JUSTICE WARRIORS INCLUDING J D GREEAR & KEVIN DEYOUNG
FOUNDERS CONFERENCE SPEAKER CHAD VEGAS IS HIMSELF A TGC CONTRIBUTOR
Chad Vegas
AUTHOR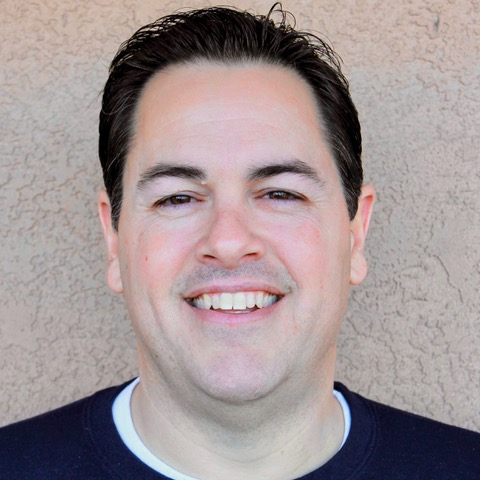 Chad Vegas (TGC bio)
"Chad Vegas (MA, Talbot School of Theology) is the founding pastor of Sovereign Grace Church in Bakersfield, California. He's the founding board chairman of Radius International. Chad has been married to Theresa for 25 years and has two children."
NOTE TGC leaders and Platt/ Piper pals Kevin DeYoung and Tim Keller just split the PCA denomination in June of 2020 over their support and justification of the social justice movement using Queer, Feminine and Gender Theory behind the "LGBTQ Thriving in historic" churches movement called Revoice .
Also NOTE that Revoice was birthed out of Founders long time affiliate Albert Mohler's SBTS. Founders members have reportedly met behind closed doors with fellow member Mohler and he is presently making a VERY public effort to prove SBTS is not in support of a 2019 SBC Resolution 9 / Critical Race Theory / Intersectionality in the SBC. Still Mohler did and does employ the members of the Resolutions Committee who promoted CRT and other radical /false gospel ideologies, as "analytical tools "which are said to "help the Gospel." ALARM arose after Mohler staffers in the Resolutions Committee altered a CA pastors Resolution condemning CRT /Intersectionality into an affirmation of them which passed in the SBC 2019 Birmingham annual SBC meetings.
CHAD VEGAS AND DAVID PLATT IN UPCOMING RADIUS CONFERENCE
WHILE FOUNDERS SPEAKER HOST SOCIAL JUSTICE LEADERS – 2019 RESISTANCE TO RESOLUTION 9 HAS CONTINUED BUT LITTLE IF ANYTHING HAS REALLY CHANGED.
Tom Ascol and others from Founders and the Dallas Statement, (which was INTRODUCED about 8 months prior) protested Resolution 9 from the Convention floor. Ascol and Founders also held meetings and filmed a documentary during the 2019 Annual SBC meetings. It is of note that present efforts by Mohler and Ligon Duncan and a host of other Seminary heads are underway to distance themselves from the errors of CRT and Intersectionality -yet NO effort to ensure public repentance or to address the funding or the broader manifestations of Critical Theories used in the Revoice movement have taken place. Similar movements to Revoice by the many disciples from the overlapping TGC/ Founders/Dallas Statement arena continue as well. These include two Masters University and Seminary Graduates of John MacArthur who are leading LGBTQ Christian resources for churches promoting inclusion and justice for "Sexual Minorities ".This effort also includes massive focus on providing curriculum and resources for churches, teens and youth groups. MacArthur is probably the Dallas Statement partnerships most notable figure and recognized name.
Perhaps this is why the upcoming conference inclusion of Chad Vegas who promotes key Social Justice /TGC leaders is not expected to get notice. As long as no one is saying anything then perhaps the contradictions/ duplicity /and undermining of their own effort will not be noticed.
CONCLUSION
There has likely never been a time in modern evangelical church history in America that a more grave situation has existed. The threats posed by the infiltration and now saturation of our seminaries (and by them our pulpits) through these fatal errors have TIME PROVEN destructive impact on entire denominations and movements. They also bring with them the Divine judgement promised in the scriptures which Founders and others seem to have failed to consider. The targeting of children in our churches by these TGC false teachers is a MILLSTONE OFFENSE as is the perverting of the Gospel in general. Oddly the current movements who brought these age old "Social Gospel " heresies in have done so while touting themselves to be THE defenders of the Gospel and historic "Reformed Theology" . Founders history in the SBC in fact either blindly or intentionally paved the way for the TGC reformed but politically motivated and theologically emergent movement to find a footing in the SBC and align Baptist and Presbyterians alike for the infiltration TGC has accomplished.
Founders still seems unable to distance themselves from old friends and partners and from the very source of the errors they are fighting. They do not seem to be capable of calling out and rejecting TGC or it's poisonous politics and skewed theology due to either fraternal bonds or their common Neo- Calvinist roots. Whichever is the problem – the church at large is not likely to ever know . Just as we have been given NO WINDOW into the closed door meetings or backroom deals with the VERY men who have flooded OUR churches/ pulpits / Sunday School classes/ curriculums/ missions organizations/ K-higher Christian education / Christian media and our very FAITH with these deadly errors. This is not the time for deferring to friendships or fraternal bonds or gentlemen's agreements or the unspoken Baptist 11th commandment. The Walls and Gates are breached and we must sound the alarm.
More to come on these very serious concerns.
Do not be deceived: "Bad company ruins good morals."
Then the Lord knows how to rescue the godly from trials, and to keep the unrighteous under punishment until the day of judgment,
I am astonished that you are so quickly deserting him who called you in the grace of Christ and are turning to a different gospel— not that there is another one, but there are some who trouble you and want to distort the gospel of Christ. But even if we or an angel from heaven should preach to you a gospel contrary to the one we preached to you, let him be accursed. As we have said before, so now I say again: If anyone is preaching to you a gospel contrary to the one you received, let him be accursed.