SOME MAY HAVE FORGOTTEN HOW DEEPLY BELIEVERS WERE IMPACTED DURING THE OBAMA ADMINISTRATION-BUT IF THE "SECULAR DEMOCRATS OF AMERICA" HAVE THEIR WAY-THINGS ARE ABOUT TO BECOME MUCH WORSE.
Rev Thomas Littleton 12/15/2020
Worldview Weekend's Brannon Howse and guest Trevor Loudon exposed a new "blueprint" for a call to action from a political PAC encouraging a Biden administration to target churches and re-educate Christians to eliminate "Trumpism" and the "Religious Right". The plan is discussed in the December 14th WVW TV program.
"WVW-TV: Democrat Plan to Aggressively Persecute Conservative Christians Using The Biden Administration!"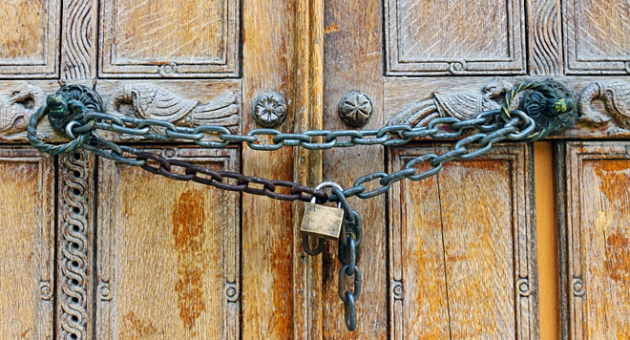 https://www.worldviewweekend.com/tv/video/democrat-plan-aggressively-persecute-conservative-christians-using-biden-administration-0
Brannon Howse explained the document prepared by SDA, a Democratic Political PAC while Trevor Louden makes the point that Churches who hold the right kind of leftward political views will not be targeted. Much like the compromised churches in the former Soviet Union who supported the Communist Party agenda or those German churches who erected Nazi flags in the sanctuaries, Democratic Party supportive churches and Christians will be exempted since their views are no threat to the regime. In fact they will be effective allies for it's agendas.
DETAILS OF THE SDA DOCUMENT PLANS:
"All rules, regulations, memoranda, and other actions regarding federally
administered health care programs that sanction denial of care on the basis of
religion must be repealed."
"Reverse all executive orders, rules, memoranda, and other actions that exempt
faith-based organizations contracting with the federal government from
nondiscrimination requirements that apply to secular organizations, including
employment discrimination. This includes the following (please see Appendix for
additional examples)."
"Dismantle the Department of Justice Religious Liberty Task Force
Dismantle the HHS Conscience and Religious Freedom Division
Repeal Executive Order 13798, Promoting Free Speech and Religious
Liberty and reverse its implementation across various executive agencies
● Rescind and replace the Department of Justice Memorandum, Federal Law
Protections for Religious Liberty"
"We urge your administration to disincentivize state funding for programs that are
not evidence-based and which can cause harm by spreading misinformation,
such as crisis pregnancy centers and abstinence-only education programs."
"Work with Congress to incentivize states to increase their vaccination rates by
repealing all nonmedical exemptions to mandatory vaccination for children in
schools and day care centers."
"Reverse the Trump administration policies that have allowed faith-based
government-funded contractors to provide adoption and foster care services to
discriminate on the basis of religion and work with Congress to pass the Every
Child Deserves a Family Act."
(NOTE -THIS GOAL AS WELL AS THE BELOW DOCUMETED PROGRESSIVE CHRISTIAN PARTNERS PROVES THE PRESENCE OF THE MASSIVE PRO LGBTQ LOBBY)
"Fully and robustly fund comprehensive, medically-accurate sex education."
(THIS IS COMPREHENSIVE SEXUALITY EDUCATION A MAJOR HRC /PP GOAL)

"Reverse DHS/FEMA policies enacted under President Trump that allow disaster
relief to be used to directly fund houses of worship for sectarian purposes,
including public funds for disaster related facility repair, if those funds are not
made available for all private nonprofits."
(THE ABOVE POLICY SHIFT WILL IMPACT MISSIONS ORGANIZATIONS LIKE BAPTIST NAMB NOW DEEPLY IN BED WITH FEMA)
"The Trump administration took advantage of the urgency surrounding COVID-19
relief to issue new rules and guidance at the Small Business Administration that
egregiously violated the separation of church and state, upended long standing
policy, and privileged houses of worship by exempting them from standards
applied to all other 501(c)(3) organizations and businesses applying for
assistance."
(NOTE -CHURCHES TOOK AN ESTIMATE $7.3 BILLION IN COVID BAILOUTS FROM THE SBA AND SOON WILL BE PAYING A VERY HIGH PRICE FOR IT. MORE CAN BE READ HERE:
https://thirtypiecesofsilver.org/2020/04/07/the-end-of-church-as-we-know-it/
DIGGING FURTHER INTO THE PLAN– THE "CHRISTIAN" PARTNERS OF SDA
Here is the Secular Democrats of America document . It is worth your time to investigate it as well as listen to the broadcast above. A KEY issue for the claims of these secularist Democrats is that Christian organizations take government funding yet are allowed to or licensed to "discriminate" due to religious exemptions which they want eliminated and from Freedom of Religion Restoration Acts which they want reversed.
ALL PRO EVANGLEICAL POLICIES OF PRESIDENT TRUMP AND PATRIOTIC SUPPORT OF TRUMP ARE IN THE CROSS HAIRS OF SDA.
https://seculardems.org/wpcontent/uploads/2020/11/SecularDemocratsofAmerica_Blueprint_BidenHarrisTransition
"Restoring Constitutional Secularism and Patriotic Pluralism in the White House
Prepared exclusively by Secular Democrats of America PAC for President-elect Joe
Biden and Vice President-elect Kamala Harris Transition Team."
"The Secular Democrats of America PAC (SDA) has prepared this document for the BidenHarris campaign to provide recommendations that will not only reverse the damage done by the Trump administration but boldly restore a vision of constitutional secularism and respect in the land for religious and intellectual pluralism.
We urge you to lead our nation on a path that revives the Founders' vision of religious
freedom in our government and promotes a unifying patriotic pluralism—not dogmatic
religious chauvinism—in American society. We believe that this is a moment not only to
enact policies to advance constitutional secularism but to position the Democratic Party to take back the mantle of religious freedom and pluralism from the Republican Party. "
"As people of private religious faith and public constitutional faith, President-elect Joe Biden and Vice President-elect Kamala Harris can bridge the deep divisions that President Trump has exploited and exacerbated over the past four years. Biden and Harris can bring millions of Americans of all faiths and millions of nonreligious Americans together around a shared vision of government seeking the common good while defending religious pluralism and the unbridled freedom of conscience."
MORE ON THE PAC ITSELF AND ITS PARTNERS
seculardems.org/about
"Secular Democrats of America is a federal political action committee that represents secular Democratic individuals and organizations. We advocate for secular governance, promote respect and inclusion of nonreligious Americans, and mobilize nonreligious voters. We support and empower our members with the resources, training, and support network they need to make an impact."
It all started in Texas
"In 2016, a group of secular Democrats established a Secular Caucus at the Texas Democratic Convention. As a result of their advocacy, the Texas Democratic Party incorporated three resolutions on religious freedom issues that year, including a call for the removal of the clause in the Texas state constitution that imposes a religious test for office. Inspired by their fellow Democrats in Texas, Nebraska and Arizona followed suit."
"In 2019, the Democratic National Committee (DNC) made unprecedented strides to include the nonreligious, a community long stigmatized and left without a seat at the table, by passing Resolution 38 and electing a representative of the secular community to the DNC Interfaith Council."
"Engaging this demographic, which represents nearly one in three voters under 35, will be key to winning elections in the future."
SDA HAS A LEGISLATIVE CAUCUS
"A secular caucus is a group, organization, or meeting of individuals within a political party or legislative body who share the common cause of:

 1) Protecting the separation of religion and government as the best guarantee of religious freedom for all Americans; and
2) Empowering the nonreligious to have an equal voice in our culture and our politics, alongside people of faith." 
"Secular Caucuses provide their members with the tools and resources they need to organize for power, including electing champions of religious freedom and secular democracy to office."
"While the Secular Democrats of America represents Secular Caucuses within the Democratic party, there is also a Congressional Freethought Caucus and an Association of Secular Elected Officials. We are hopeful that soon there will be Secular or Freethought Caucuses in legislative bodies throughout the country."
THE "CHRISTIAN PARTERS OF SECULAR DEMOCRATS OF AMERICA
"Secular Democrats of America is proud to partner with Vote Common Good to provide training that will equip you with the confidence to message effectively, and authentically, about religious freedom issues and your religious or nonreligious identity."
votecommongood .com
Vote Common Good inspired, energized, and mobilized people of faith to make the common good their voting criteria by pursuing faith, hope, & love for a change on election day 2020 and thereby prevented the re-election of Donald Trump.
We will continue to work to provide alternatives to "Trumpism" for faith voters.
WHAT WE DID AND WILL DO
"Many Christian voters recognize that their faith calls them to oppose the policies and approaches that characterized the Trump administration. In 2020, for many of these voters, their primary commitment was not to switch parties it was to be faithful to their beliefs and convictions and to make the common good their voting criteria. The behavior of Donald Trump made it impossible for them to continue to support him."
"The emergence of a misguided approach to "America First" has caused many of them to resist the blazoned nationalism and to "seek first the kingdom of God" as it relates to goodness, kindness, justice, truth, and decency."
"We were confident that 5-15% of the Christian vote wanted an "exit ramp" from supporting the Trump administration. We worked to help them see and take that exit."
"We accomplished this goal across the country and in the crucial swing states of Wisconsin, Michigan and Pennsylvania. We saw that change on election day and know that it prevented Donald Trump from winning re-election."
The head of Vote Common Good is none other than Emergent Church leader and former Leadership Network (founder Bob Buford) employee Doug Pagitt.
(NOTE : It was Pagitt who helped identify and recruit the prospective stars for the Emergent movement like Brian McLaren, Rob Bell, Mark Driscoll, and many others who have helped to vilify Biblical conservative Christianity and THE role Christians play politically .It is important to see that THE VERY PEOPLE ACCUSING CHRISTIANS OF BEING TOO POLITICAL FOR A DECADE ARE THEMSELVES WORKING DIRECTLY AS PARTNERS FOR A RADICAL DEMOCRATIC PART PAC. All along the goal has been to move a generation of churches, leaders , and their "gospel" vision and politics toward Faith Based Partnership ideology of Community Development and Social Justice. Doing the bidding of Leadership Network Founder Buford ,who is a great admirer of Lenin, the Emergent movement left a path of destruction throughout evangelical circles strewn with the faith of thousands and the bones of disgraced leaders like Bell and Driscoll. ..while McLaren joins Pagitt in the Vote Common Ground Movement .)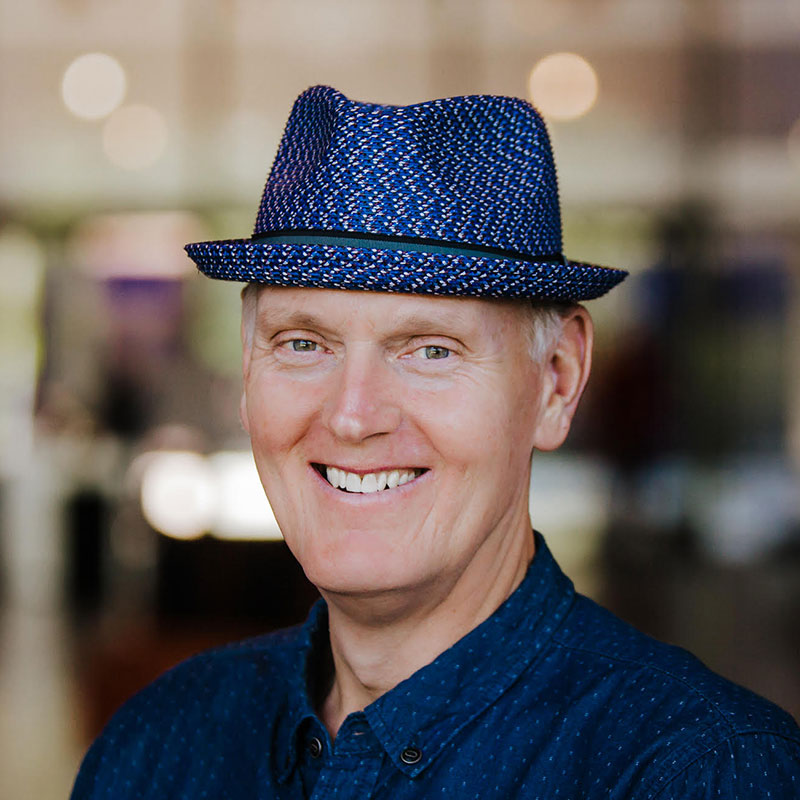 Doug Pagitt
"Doug Pagitt is the Executive Director and one of the founders of Vote Common Good. Doug is an author, pastor, social activist and . A leading voice for progressive Christianity, Doug makes frequent national media and speaking appearances. His new book, Outdoing Jesus, is available now. "
Pagitt has a variety of Interfaith "Christian/Muslim" and LGBTQ advocates working with him on the Vote Common Good Team.
SAMPLE PRO BIDEN RHETORICOF VOTE COMMON GOOD
" Decency matters. Justice matters. Truth matters. We have been called to love our neighbor as ourself, and that means voting AGAINST the discrimination, corruption, and manipulation of Trump, and FOR the decency, justice, and truth of Joe Biden. Will you join us?"
MORE
THE FALSE NATIONALISM NARRATIVE ACCUSING PARTIOTISM
https://www.christiansagainstchristiannationalism.org/sign
One of the contributing partners with the Secular Democrats of America PAC is "Christians Against Nationalism". Many of the usual suspects from the progressive left are here among its leaders as well.
TONY CAMPOLO,
A FOUNDER OF THE RED LETTER CHRISTIAN MOVEMENT
MELISSA ROGERS,
VISITING PROFESSOR,
WAKE FOREST UNIVERSITY SCHOOL OF DIVINITY
( Rogers was the head of Obama Administrations "Faith Based Partnership "grant programs so she actually helped LURE Christian organizations INTO government funding and is now helping to see to it that their politics, if Biblically conservative, are not tolerated.)
And of course the ever present compromiser/ Third Way socialist Christian:
JIM WALLIS,
PRESIDENT AND FOUNDER,
SOJOURNERS
The RHETORIC –
"As Christians, our faith teaches us everyone is created in God's image and commands us to love one another. As Americans, we value our system of government and the good that can be accomplished in our constitutional democracy. Today, we are concerned about a persistent threat to both our religious communities and our democracy — Christian nationalism."
"Christian nationalism seeks to merge Christian and American identities, distorting both the Christian faith and America's constitutional democracy. Christian nationalism demands Christianity be privileged by the State and implies that to be a good American, one must be Christian. It often overlaps with and provides cover for white supremacy and racial subjugation. We reject this damaging political ideology and invite our Christian brothers and sisters to join us in opposing this threat to our faith and to our nation."
 "As Christians, we are bound to Christ, not by citizenship, but by faith."
CONCLUSION
The future of religious freedom is uncertain BUT it certainly under fire in America today. So is the Constitution and the election process itself. These also mean the Republic is under grave threat. The only ones who do not seem to realize this are those who take the shallow rhetoric of politicians and think tanks to heart and the FOOLISH "CHRISTIANS" WHO follow it. The real problem with religious liberty in America is not party politics but the fact that many from without and within seem to be most eager to place these Constitutional freedoms up for grabs for anyone and everyone seeking to redefine it by forces antithetical to THEM. And of course there are always the soulless throng willing to sell their own convictions and influence to the highest bidder no matter how deadly their intentions may be.
WHAT WILL BECOME OF THE CHURCH AND BELIEVERS IN AMERICA? THE FAITHFUL CAN TRUST A FAITHFUL GOD- BUT THERE ARE NO PROMISES IN HIS WORD THAT PERSECUTION WILL BE AVOIDED…ACTUALLY THE OPPOSITE IS PROMISED.
WILL WE SEE CHURCH DOORS LOCKED AND CHRISTIANS SOUGHT OUT FOR RE-EDUCATION?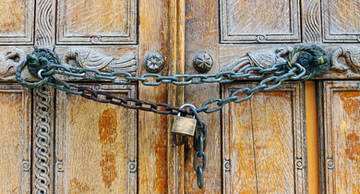 STILL THE GODLY MAN AND WOMAN MUST SPEAK GOD'S TRUTH EVEN TO POWER.
1ST KINGS 22:
Micaiah Prophesies Against Ahab
13 "And the messenger who went to summon Micaiah said to him, "Behold, the words  of the prophets with one accord are favorable to the king. Let your word be like the word of one of them, and speak favorably." 14 But Micaiah said,"As the LORD lives, what the LORD says to me, that I will speak." 15 And when he had come to the king, the king said to him, "Micaiah, shall we go to Ramothgilead to battle, or shall we refrain?" And he answered him, "Go up and triumph; the LORD will give it into the hand of the king." 16 But  the king said to him, "How many times shall I make you swear that you speak to me nothing but the truth in the name of the LORD?" 17 And he said, "I saw all Israel scattered on the mountains, as sheep that have no shepherd. And the LORD said, 'These have no master; let each return to his home in peace.'"