NEIGHBORLY FAITH PUSHING INTERFAITH DIALOG ON CAMPUSES LIKE WHEATON AND MOODY WITH THE HELP OF SBC LEADERS FROM ERLC/ LIFEWAY AND MORE
Rev Thomas Littleton                                                                                          11-6-2019
The efforts touted as evangelistic relationship building across faith boundaries may sound like good evangelistic strategy to the undiscerning until you consider the ultimate outcomes being served are "common good" consensus and to engender tolerance. Also when those strategies involve Christian and Muslim dialog -the effort tends to be one sided . When players from the Southern Baptist entities like the ERLC and international aid organizations like World Vision are involved – you can be assured that both progressive political goals AND grant funding from open borders foundations are involved. Experience has taught many believers not to take these efforts at face value or as merely "evangelistic " strategies . Much more is at stake and the players involved have far more to gain. So why are Christian colleges and  universities facilitating such meetings and organizations ? And why is Russell Moore's ERLC helping provide leadership and validation to it?
NEIGHBORLY FAITH 
https://www.neighborlyfaith.org/who-we-are
"A nationwide movement, bringing Christians and Muslims together.  "
NEIGHBORLY FAITH VISION IS FOCUSED ON CHRISTIAN CAMPUSES AND MINISTRIES
"We're partnering with Evangelical campuses to train tomorrow's leaders to be faithful and flourish in an increasingly diverse world."
"building a movement"
"The future face of our faith is neighborly. We are mobilizing a movement of young Evangelical leaders to champion it. "
"We're building a student movement that takes our campuses into our communities, by knowing and serving all of our neighbors."
"We are about real friendship with neighbors of all faiths. We do not shrink from genuinely living out our faith. Nor do we ask others to be anything other than themselves to be our friends."
"About
What would it take for people of other religions to know evangelical Christians as the most hospitable and loving members of their society?"
ERLC DANIEL DARLING AMONG CONTRIBUTORS AND SPEAKERS
Daniel is the Vice-President for Communication at the Southern Baptist Convention's Ethics and ReligIous Liberty Commission.
DANIEL DARLING
"We cannot obey Jesus if we spread false ideas about our Muslim neighbors or if we fail to love them well. That's why I appreciate the work of Neighborly Faith that helps believers understand the Muslim community and equips them with tools to help them fulfill the mission of God."
"Daniel darling
vp, ethics and religious liberty commission
southern baptist convention"
MUSLIM LEADERS WORKING WITH DANIEL DARLING OF ERLC INCLUDE PRESIDENT OBAMA'S FAITH BASED PARTNERSHIP FUNDING COORDINATOR 
"Eboo is founder and president of Interfaith Youth Core, a Chicago-based international nonprofit that aims to promote interfaith cooperation. "
EBOO PATEL
"Hatem is a co-founder and Professor of Islamic Law  and Theology at Zaytuna College, the first Accredited Muslim Liberal Arts College in the USA."
HATEM BAZIAN
"Susan is the Senior Advisor for Religion and Inclusive Societies for the United States Institute of Peace. "
SUSAN HAYWARD
"Matthew is the United States Director of Church Mobilization for World Relief."
MATTHEW SOERENS
BECKET LAW ADVOCATES FOR RELIGIOUS FREEDOM PROTECTIONS FOR THE BUILDING OF MOSQUE , ISLAMIC CENTERS AND MUSLIM SCHOOLS
"Daniel is senior counsel for Becket Law. Daniel's clients have included an order of nuns, the world's largest religious media organization, synagogues, and churches."
DANIEL BLOMBERG
CCCU LEADER WHO RECENTLY MADE MISTAKEN COMPROMISE WITH LGBTQ+ OVER LIMITED AND TEMPORARY "RELIGIOUS FREEDOMS "ASSURANCES
"Shirley is president of the Council for Christian Colleges & Universities.  Prior to her work with the CCCU, she served as Calvin College's vice president for student life."
SHIRLEY HOOGSTRA
CHRISTIAN AND MUSLIM LEADERSHIP IN "NEIGHBORLY FAITH "
Other SBC leaders involved include radical SBC interfaith pastor Bob Roberts of Northwood Church Keller Texas, Micah Fries long time vice president of Lifeway Research under Ed Stetzer , TGC leader and contributor Bethany Jenkins , The "mobilizers " include students from Wheaton, Moody, TEDS , Nyack , SEBTS , Cedarville, Calvin College  and more.
"Ten visionary student leaders are joining NF to bring Christian-Muslim friendship to Evangelical colleges. With training from industry experts, Fellows are mobilizing their campuses to meet local Muslims and learn how they can live like Jesus among their neighbors of every faith. "
SCHOLARSHIPS
Scholarships are available  for working as fellows of the interfaith group
CRU INVOLVEMENT WITH NEIGHBORLY FAITH
NEIGHBORLY FAITH RECENTLY TWEETED ABOUT RUSSELL MOORE'S WORK WITH SOROS FUNDED NATIONAL IMMIGRATION FORUM

As Christians, we're called to kindness and love of neighbor, but "if civility is all that we can get in the public arena, I'll take it," says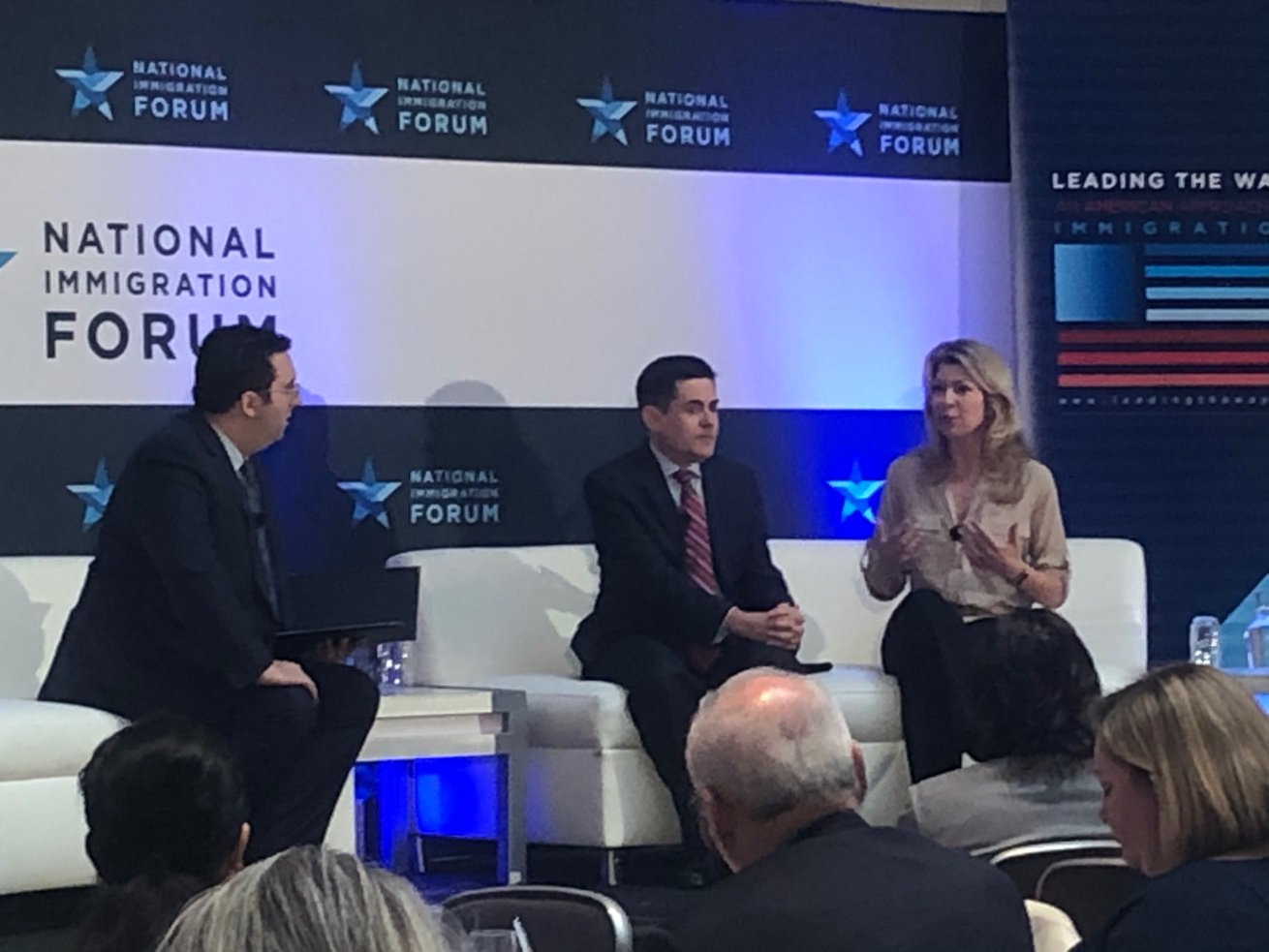 ( RUSSELL MOORE AND MICHAEL WEAR AT NIA .WEAR  IS THE "OBAMA AMBASSADOR TO AMERICAS BELIEVERS" AND A LEADER IN THE &CAMPAIGN )
NEWSWEEK COVERED THE RECENT NEIGHBORLY FAITH CONFERENCE AT WHEATON.
"Muslim and Evangelical Christian students convened at a conference at Wheaton College over the weekend to explore what they could do to ameliorate relations between their two religious groups, a situation the event's organizers called "the greatest interreligious challenge of our time.""The conference, which took place on November 1-2 was arranged by Neighborly Faith, an organization that bills itself as "a nationwide movement bringing Christians and Muslims together."
"The conference resulted from a partnership between Neighborly Faith and various groups evangelical college, according to a press release from the organization.
If past polling results are any indicator, the folks at Neighborly Faith are right to think that there is room for improvement in evangelical-Muslim relations, especially on the part of the Christians."
"According to the results of a survey from the Foundation for Ethnic Understanding and PSB Research released in March, most evangelical Christians do not harbor much interest in "building bridges" with Muslims."
"The survey (which used results from equal numbers of Evangelicals and Muslims), found that only 22 percent of evangelical participants said they had regular interactions with Muslims. A similarly small number believed "that such interaction helps the groups to understand each other better," according to World Religion News. By contrast, 53 percent of Muslim respondents said they interact with Christians frequently."
"Further, the survey indicated that 61 percent of evangelical Christians supported the so-called "Muslim ban" that the Trump administration implemented between 2017 and 2018, as opposed to only 20 percent of Muslims."
"More than 20 speakers attended the event, which was designed for evangelical and Muslim students, according to the press release."
OUTCOMES OF 2019 CONFERENCE CELEBRATED 
After the Wheaton conference (conservative evangelical students):
-88% more sympathetic to Muslim hardships in America –
77% more interested in studying Islam –
75% more concerned about how my church is treating Muslims –
82% more likely to participate in a Christian-Muslim event.
"Multi-faith is the way: It names & honors the irreconcilable theological differences to respect the essence of someone else's identity. Such an approach builds trust, reveals strategy and accelerates practical collaboration for the common good of all faiths, and none."
"Among conservative evangelical students, a post-conference survey showed that while 49% had neutral or somewhat negative attitudes toward Muslims before conference, only 6% remained neutral and 0% maintained a negative attitude after the conference."
NEIGHBORLY FAITH "AT THE LARGEST MUSLIM CONFERENCE IN AMERICA " BOAST OF IT'S MISSION "SOCIAL TRANSFORMATION "
ISNA -Islamic Society of North America
MISSION
"To foster the development of the Muslim community, interfaith relations, civic engagement, and better understanding of Islam."
VISION
"To be an exemplary and unifying Islamic organization in North America that contributes to the betterment of the Muslim community and society at large."
NEIGHBORLY FAITH CO-DIRECTOR  IS
Kevin Singer
Co-Director
He is a Research Fellow with this campus focused interfaith organization .
INTERFAITH YOUTH CORE
"The Interfaith Diversity Experiences and Attitudes Longitudinal Survey (IDEALS) is a research project that seeks to understand undergraduate encounters with religious and worldview diversity on a national scale. It is the first study of its kind to address U.S.college students' engagement with religious and worldview diversity in such an expansive and nuanced manner. "
NUANCE IS ANOTHER WORD FOR MANIPULATION OF LANGUAGE .
WHERE IS THE GOSPEL IN THAT APPROACH ?
REALITY CHECK-THE  PUSH TOWARD ISLAMIC WELCOMING IDEOLOGIES ARE ROOTED IN NEVER ENDING "SOCIAL CHANGE " EFFORTS OF THE SBC's ERLC  AND THE GOSPEL COALITION.
15 The idols of the nations are silver and gold, made by human hands. 16 They have mouths, but cannot speak, eyes, but cannot see. 17 They have ears, but cannot hear, nor is there breath in their mouths. 18 Those who make them will be like them, and so will all who trust in them.