LEST WE FORGET -THE REVOICE LGBT FLOURISHING CONFERENCES AND MOVEMENT WERE BIRTHED BY FOUNDER NATE COLLINS AS HE STUDIED, TAUGHT,AND WROTE HIS BOOK AT ALBERT MOHLER'S SOUTHERN BAPTIST THEOLOGICAL SEMINARY.
Rev. Thomas Littleton                                                                                                1/6/2020
The Revoice movement continues to represent the head of the spear for LGBT activism infiltration deep within both the Southern Baptist and conservative reformed PCA. The PCA IS splitting and the toleration of the Revoice and broader compromise over LGBTQ issues are at the VERY core of the PCA Split.
With the help of a complicit media and Albert Mohler's August 2nd 2018 article "denouncing" Revoice, Mohler and other leaders buried the SBC and SBTS ties to Revoice. Those ties also included at least 6 direct endorsements and participation in Revoice 2018 by ERLC Fellows and contributors. Mohler did finally name his disciple in his August 2nd article just after Revoice 2018. Mohler named  Collins 8 or 9 times BUT never made any mention connecting him to the SBTS or the SBC.
https://albertmohler.com/2018/08/02/torn-two-cultures-revoice-lgbt-identity-biblical-christianity/
By SBC 2019  in June of last year Revoice was all but buried with the exception of a Resolution by Oklahoma pastor Steve Kern condemning the Revoice movement. The Resolution Committee killed  the Resolution and introduced it's own Resolution assuming and allowing for the existence of unchanging sexual orientation which is the VERY premise upon which Revoice is built.
REVISITING REVOICE BY FOUNDERS MINISTRIES / MOHLER'S CLOSE FRIENDS
Nary a peep had been said about Revoice in Baptist leadership circles for some time when suddenly this week (January 6th 2020) Founders Ministries, led by loyal Albert Mohler friend and fellow Calvinist leader, Tom Ascol began publishing a series on the controversial event and movement. The article is the 1st of 5 which Founders has planned and unless the next four installments represent a serious change of approach ..Revisiting Revoice looks like another round of Reformed tee ball practice game for toddlers where no one loses.
REALITY OF REVOICE AND MOHLER'S SBTS
Any simple and  honest look at the timeline for Revoice founders tenure at Mohler's school proves that Mohler's institution – the SBC's flagship seminary incubated and encourage Revoice development AND both educated and employed it's founder Collins for years. Collins spent from 2003 through 2017 at SBTS  remaining after he "came out "/ self  identified as "Gay". This is according to his own biographical information, his CV and his social media.
"Happy #NationalComingOutDay2019! It's been almost 12 years since I came out, and I have no regrets. Jesus was enough then, he's been enough since, and he'll be enough no matter what the world, the flesh, or the Enemy may do. Give your LGBT friends a hug and tell them you love them."
SIMPLE MATH 
This means Nate Collins who founded Revoice LGBT movement "Came Out" or went public about his self identification as "GAY" in 2007 which was years into his Masters degree studies at Albert Mohler's SBTS and a full two years BEFORE that Degree was completed. Collins then went on to spend another decade at SBTS both working on his Doctorate and teaching the New Testament as a self identified homosexual in a "mixed orientation marriage". (Meaning Collins identifies as a homsexual in a heterosexual marriage. Confusing ? It is one of the labels like "SSA but celibate "associated with belief in unchanging sexual "orientation " but asserting commitment to "Christian Sexual Ethic".)
Collins Dissertation at SBTS during his doctoral studies was on the topic Paul's reference to "Virginity " during writings to 1st century believers as "proof " that the designation of some people as "virgins " in the New Testament SUPPORTS Collins ASSERTIONS OF A Third Gender besides Male and Female in the New Testament. Remember Mohler hired Collins to teach New Testament for 3 years as documented below.
"Virgin" as Secondary Gender Identity in 1 Corinthians 7 and Its Jewish and Greco-Roman Background
Subject
Bible. Corinthians, 1st, VII–Criticism, interpretation, etc.
Sex role–Religious aspects–Christianity
Gender identity
https://repository.sbts.edu/handle/10392/5716
Advisor
Metadata
REVOICE FOUNDERS SBTS TIMELINE
https://www.linkedin.com/in/natecollins/
The Southern Baptist Theological Seminary

Degree NamePhD

Field Of Study New Testament

Dates attended or expected graduation  – 

The Southern Baptist Theological Seminary

Degree Name Master of Divinity (MDiv)

Field Of Study Theology

Dates attended or expected graduation  – 

Moody Bible Institute

Degree Name Bachelor of Arts (BA)

Field Of Study Bible/Biblical Studies

Dates attended or expected graduation  – 

Collins at The Southern Baptist Theological Seminary

Total Duration

3 yrs 10 mos

Title

Online Teaching Assistant

Dates Employed

Aug 2015 – May 2018

Employment Duration

2 yrs 10 mos

Location

Louisville, Kentucky Area

Creating online learning assessments, engaging with students in discussion forums, compiling and assigning final course grades

Title

Instructor of New Testament Interpretation

Dates Employed

Jul 2015 – Jun 2016

Employment Duration

1 yr

Location

Louisville, Kentucky Area

Title

Garrett Fellow

Dates Employed

Aug 2014 – May 2016

Employment Duration

1 yr 10 mos

"Responsibilities include grading class assignments, corresponding with students regarding course requirements, assisting with teaching responsibilities as needed"
COLLINS LIST HIS TEACHING AND COUNSELING POSITIONS AT MOHLER'S SBTS
"The Southern Baptist Theological Seminary
Instructor of New Testament Interpretation 2015-1

6
"Elementary Greek Grammar" and "Greek Review"
"Taught two graduate-level courses (approx. 30 students each) covering all introductory
elements of Koine Greek grammar, administered and graded all learning assessments,
provided outside-the-classroom help to underperforming students, assess
ed students'
qualifications to continue graduate-level study of Greek beyond the elementary grammar
stage
The Southern Baptist Theological Seminary
"
Counseling and Se

xuality
"
Delivered three hours of guest lectures on the subject of LGBT issues and Christian
counseling
https://independent.academia.edu/NateCollins3/CurriculumVitae
Faith, Gender, and Sexuality
"Secondary Gender Identities in the Biblical World"
Paper presented at the Annual Meeting of the Society for Biblical Literature
(San Antonio, TX)
"Theological Perspective

s on Non
Straight Sexuality, Gender Identity, and Sanctification"
Paper presented at the Annual Meeting of the Evangelical Theological Society
(Atlanta, GA)
"Ethnosex

ual Particularity and Secondary Gender Identities"
Paper presented at the Evangelical Theological Society
(San Antonio, CA)
"Embodiment, Relationa

lity, and the Construction of Gendered Identities"
Paper presented at the Evangelical Theological Society
https://independent.academia.edu/NateCollins3
COLLINS PAPERS / DISSERTATION AND BOOK FROM HIS TIME AT SBTS
https://independent.academia.edu/NateCollins3
Zondervan Academic (forthcoming)
An iOS app to aid in memorizing biblical Greek paradigms (Zondervan Academic, forthcoming)
REVOICE AND THE & CAMPAIGN – PAUL SINGER MONEY IN THE SBC?
Collins has also become an outspoken advocate for the SBC WOKE movement often promoting the writings of Jemar Tisby and others in the CRT explosion in The Gospel Coalition and SBC circles.
Now both Collins and Revoice leader Preston Sprinkle are working to promote the radical Obama Foundation led & Campaign. & Campaign is not only a push for compromise by the church on LGBTQ and REligious Liberty (more on that in a moment) but is a top down Democratic Party /Obama Foundation political operation for the 2020 election and part of the broader effort to detract from evangelical support of the Trump reelection .
See more on  the radical roots of & Campaign and its DEEP STATE infiltration of the SBC and NAMB/Send Network here.
https://thirtypiecesofsilver.org/2019/10/31/tgcs-urban-pastors-unite-with-campaign-for-social-justice-and-obama-faith-ambassador/
REVOICE PRESTON SPRINKLE PROMOTING & CAMPAIGN
https://www.prestonsprinkle.com/theology-in-the-raw/tag/and+campaign
REVOICE FOUNDER / SBTS GRADUATE NATE COLLINS PROMOTING & CAMPAIGN
And CampaignLike Page
https://live-american-unity-fund.pantheonsite.io/topic/fairness-for-all/
FAIRNESS FOR ALL /ALLIANCE FOR LASTING LIBERTY (ALL)
"ALL is a coalition that has been created to house, advance, and formalize conversations that have been taking place among religious and LGBT advocates for more than three years."
PARTNERS INCLUDE & CAMPAIGN AND SINGERS AMERICAN UNITY FUND
SELLING THE SELL OUT -THE SWEET SPOT OF COMPROMISE DOES NOT EXIST
Fairness for All Act seeks to balance LGBTQ, religious rights
IN THE END MOHLER'S WORK WITH THE ERLC PROMOTING "ORIENTATION " WITH HIS SBTS DISCIPLE RUSSELL MOORE OPENED THE DOOR TO REVOICE -NOW MOHLER'S DISCIPLE COLLINS AND REVOICE ARE OPENING THE CHURCH DOORS TO "FAIRNESS FOR ALL" -TO & CAMPAIGN AND THE INFLUENCE OF PRO LGBTQ FUNDER/ BILLIONAIRE PAUL SINGER AND THE OBAMA FOUNDATION.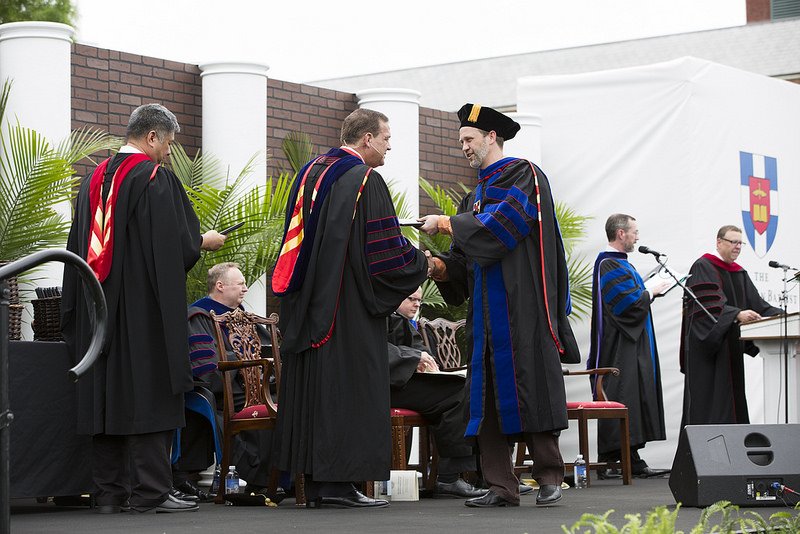 "Southern Baptist Theological Seminary's Dr Albert Mohler hands doctorate diploma in Spring 2017 to Revoice CEO Founder Nate Collins after 14 ½ years under Mohler's discipleship and teaching New Testament And online Greek as well as counseling students, grading papers, and traveling as SBTS scholar . Mohler has never admitted to date that Collins is an SBTS graduate and instructor."
https://thirtypiecesofsilver.org/2018/08/15/the-stain-of-revoice/
NICE JOB ALBERT MOHLER ..IF YOUR INTENTION WAS TO TRANSFORM THE SBC THROUGH YOUR LGBT+ FAVORING DISCIPLES.
MANY questions abound. How have Nate Collins and others at SBTS who struggle with homosexual temptation not actually been denied the true Gospel at SBTS and instead been trained for some reason by the SBC flagship seminary as activist for Social Change in the church, ending opposition to the promotion of LGBTQ normalization and full LGBTQ "civil rights"?
Albert Mohler now wants to be President of the Southern Baptist Convention.
Baptist need to deny him that additional empowerment.