THE ERLC SANK TO MANY NEW LOWS UNDER FORMER ACTIVIST PRESIDENT RUSSELL MOORE INCLUDING ITS CLOSE ASSOCIATIONS AND ENDORSEMENT OF THE PRO LGBTQ MOVEMENT REVOICE AND PARTICIPATION IN THE SOROS FUNDED NATIONAL IMMIGRATION FORUM. NOW ERLC ENDORSES ISLAMIC OBAMA ERA ENVOY.
Rev. Thomas Littleton
1-3-2022
The Southern Baptist Ethics and Religious Liberties Commission has once again decided that U S Islamic interest either outweigh or are compatible with their own job working to protect the religious freedoms of Christians . Former ERLC head Russell Moore had a keen interest in assuring the rights of Mosque to be built in communities like Mufreesboro TN in 2016.
Moore also spent a great deal of time and effort working with people Luke Goodrich and the Becket Fund for Religious Liberty looking out for and promoting the notion that ensuring religious liberty for the expanse of Islam in the West was the best way to ensure the same for Christians.
Goodrich book "Free To Believe" which subjects constitutional guarantees of religious liberty in the United States to the interest of both Islam and the LGBTQ lobby (both of which are fundamentally antithetical to Christian faith and Christians religious freedom was voted "book of the year " in 2018 by both the now progressive World Magazine and Moore's partners in The Gospel Coalition.
Moore endorsed Goodrich and his book .
"Luke Goodrich is one of the nation's most respected thought leaders in the arena of liberty of conscience." –RUSSELL MOORE, president of the Ethics and Religious Liberty Commission of the Southern Baptist Convention."
ERLC ENDORSEMENT OF ISLAMIC AMBASSADOR FOR RELIGIOUS LIBERTY
The current ERLC leadership continues on the same misguided trajectory of its former President as it endorsed Rashad Hussain the Biden administrations newly approved Ambassador.
RNS reported Hussain's confirmation on December 16th 2021.
(RNS) — "Rashad Hussain has been confirmed as the U.S. ambassador-at-large for international religious freedom, making him the first Muslim American in the role."
"Hussain was confirmed by the U.S. Senate on Thursday (Dec. 16) by an overwhelming vote of 85 to 5."
"The U.S. Commission on International Religious Freedom hailed the decision on Hussain, who has been director for partnerships and global engagement at the National Security Council."
"Hussain, 42, previously served as a White House counsel during the Obama administration, as special envoy to the Organization of Islamic Cooperation and as U.S. special envoy for the Center for Strategic Counterterrorism Communications."
"When President Joe Biden announced his nomination of Hussain in July, the White House noted his work on countering antisemitism and defending religious minorities in countries with Muslim majorities. Hussain, who has served as a judicial clerk in the 6th U.S. Circuit Court of Appeals and as the editor of the Yale Law Journal, speaks Spanish, Arabic and Urdu. He also is a hafiz, or someone who has memorized the entire Quran in Arabic."
The ambassador-at-large serves as the primary adviser to the secretary of state regarding global religious liberty and also advises the president. He supervises the State Department's office of international religious freedom.
ERLC ENDORSEMENT
"Hussain has enormous credibility across a broad range of faith groups, built on years of leadership in efforts for religious freedom," they wrote. "His nomination has brought enthusiastic praise from groups ranging from the Southern Baptist Convention's Ethics and Religious Liberty Commission and the Baptist World Alliance to the American Jewish Committee, the Anti-Defamation League and the Union for Reform Judaism, as well as widespread commendations from the Muslim community."
(From Church Leaders.com)
"First Muslim International Religious Freedom Ambassador Rashad Hussain Receives Promise of Prayer From SBC Leader."
"In congratulating Hussain, Brent Leatherwood, acting president of the Ethics & Religious Liberty Commission (ERLC), said, "We are praying for his success and we are eager to work with him. Religious freedom is under assault around the globe and his position is vital to confronting those who would undermine this fundamental right."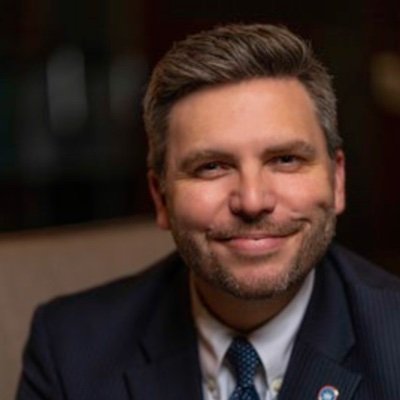 (Brent Leatherwood acting ERLC President and Russell Moore disciple)
LEATHERWOOD IN AUGUST HAD HIGH PRAISE FOR PRESIDENT BIDEN OVER THE NOMINATION OF HUSSAIN
"Brent Leatherwood, vice president of external affairs and chief of Staff for SBC's Ethics & Religious Liberty Commission, said in a statement that he has "long called for America to be a bold voice for liberty against these oppressive regimes."
"Similarly, naming a U.S. ambassador-at-large for international religious freedom helps us to consistently use that voice," stated Leatherwood, as reported by Baptist Press on Tuesday."
"We appreciate the Biden administration prioritizing this appointment, and we stand ready to work with Mr. Hussain upon his confirmation to advance the fundamental human right of religious freedom internationally."
RUSSELL MOORE PAL ERLC THOUGHT LEADER CATHOLIC ROBERT GEORGE ALSO ENDORSED HUSSAIN.
"An earlier religious freedom ambassador, Rabbi David Saperstein, joined Princeton University professor Robert P. George in supporting Hussain at the time of his confirmation hearing. The two men, who noted in a Religion News Service commentary that they have vastly different political perspectives, said Hussain was committed to protecting Christian rights and had garnered deep respect in the Muslim community."
CONCLUSION
The Southern Baptist continue to seem unable to understand the activist culture of their own entity leaders. While using the SBC missions organizations the North American Missions Board (NAMB) and International Missions Board (IMB) to resettle first Syrian and now Afghan Muslim "REFUGEES" into America, Baptist are being told such actions are part of Christian world missions. Yet evangelization is prohibited in such government partnerships.
Baptist and Christians in general are also being told by Christian organizations and leaders like Goodrich , Moore and Leatherwood that Religious Freedoms are best being protected by promoting and protecting the rights of one of it's most historic and fiercest persecutors. Meanwhile the entire operation is being inspired by obtaining more tax dollars. And Religious Freedom for Baptist is being overseen by a Russell Moore disciple who already carries a less than stellar reputation from his time at the TN GOP and from his actions at the 2018 Dallas Southern Baptist Convention .