THE GOP AND MANY "CONSERVATIVE" ORGANIZATIONS HAVE BEEN BOWING TO THE GAY LOBBY OVER THE PAST DECADE. NOW THE LAST HOLD OUT OF "CONSERVATIVE" INSTITUTIONS-THE EVANGELICAL CHURCH- IS BEING HANDED OVER TO THE LGBTQ LOBBY BY BIG EVA LEADERS.
Rev. Thomas Littleton
The Southern Baptist Convention ended it's June 2022 annual meetings skillfully and deceptively placed UNDER the grip of pro LGBTQ /Diversity Equity and Inclusion reforms via a 5 year long push for "Justice " in the #ChurchToo sex abuse scandals. The twisted road that brought Baptist to the brink also included the take of of its seminaries with years of Critical Race Theory and "Revoicing " of the Gospel with Gender, Feminine and Queer Theories. It seemed to some that the only hope for the future of Southern Baptist lay with the reconstituted "Conservative Resurgence " (of the late 70s) and opposition to the "leftward drift" in the Convention by a group calling itself- the Conservative Baptist Network. But can men who have spent their entire lives and ministries living under the 11th Commandment (the silent gentlemen's agreement of the good ole boy network) and the grand idea that theological associations beget loyalty (no matter what )-actually have the prophetic determination required to confront pure evil in the midst?
SOME NEEDED HISTORY -A REMINDER
NOTE: No matter what you think or believe theologically related to Calvin , his Institutes or the Westminster Confession -the Neo-Calvinist movement and groups mentioned below like TGC simply use them as theological cover for a theologically emergent -socially progressive (social change) and totally politically driven movement. Movements like Founders Ministries inability to honestly identify- publically call out -renounce and break ties with all such compromised Calvinist leaders has set up Founders and its currently allied CBN to follow those same leaders into the abyss of "big gay" compromise as displayed at the CBN meetings in Anaheim and in the appearance of highly regarded Founders affiliate with a "big gay" funder at NatCon 22. Founders and CBN will not rebuke Mohler or others like him because .in their thinking, he is still one of their own.
THE REAL "FAULT LINES" OF THE CBN EFFORT RUN DEEP
Conservatives in the SBC Resurgence had already suffered an early invasion by the Calvinist /Reformed theological efforts of a group called The Founders Ministries seeking to "turn Baptist back "to their "Calvinist roots". For a few years Founders leadership made nice in order to be a part of the Conservative Resurgence but soon turned on its leaders who were not Reformed -calling them "theological liberals " for not embracing Calvinism. These divisive issues remain unsettled as Founders spread its influence by recruiting graduating seminary students through direct mailing and promoting it's books and doctrines to "up and coming" pastors. THE RESULTS was SPLITTING CHURCHES and setting the SBCs evangelism, baptisms, and missions in steep decline. If easy believism had been bad,which it was, "Calvinizing" the SBC was much worse. The fruit ,using the word in the negative sense, of this effort was horrific and its impact on the Christians and churches and pastors in the SBC immeasurable. Worst of all is that the efforts of Founders created the space and platform for organizations like The Gospel Coalition inside and overlapping with the Baptist life on a grand scale.
FOUNDERS MINISTRIES AND THE GOSPEL COALITION
For over a decade TGC has "enjoyed" unlimited and unquestioned access to and influence on Baptist churches brining its emergent cloud of error like a demonic death angel over pastors and pulpits. Founders long history and close ties, which remain active today with long time TGC leaders like Albert Mohler, prove these deadly doctrines remain unpurged though not at all hidden at this stage in the decline.
Most people in the non -Calvinist resurgence know this extremely divisive history well but look to have forgotten it when inviting Founder's leaders in to the reconstituted movement called the "Conservative Baptist Network ".
THE CALVINIST MOVEMENT WAS SOON FOLLOWED BY A BROADER NEO-CALVINIST MOVEMENT AND IT'S EMERGING FALSE SOCIAL GOSPEL OF "HUMAN FLOURISHING "
The Gospel Coalition which is now on an overtly HARD leftward trajectory was begun in 2006 by Presbyterian (conservative PCA) Tim Keller but found space for expansion into the Baptist thanks to the foundation laid there by Founders Reformed base. The TGC poison spread rapidly into the Southern Baptist Seminaries via dingy justice driven grant money and leadership of Founder's affiliates like Dr Albert Mohler of Southern Baptist Theological Seminary. By 2010 both Keller and Mohler and their organizations /institutions were showing the tale tale signs of the compromise on issues including homosexuality. In just a few short years the damage would become apparent to even casual observers with little theological background or need for it -in order to spot the players and long game efforts of social change among Calvinist adherents of the PCA and SBC.
2022 THE SELL OUT BECAME COMPLETE.
Going INTO the 2022 Annual SBC meetings CBN affirmed the "going soft on LGBTQ" and embracing Critical Theories were sure signs of the SBCs leftward drift:
(IN CBNs OWN WORDS)
What is going on with the Southern Baptist Convention?
"The SBC is drifting in a liberal direction. Critical Race Theory has crept into our seminaries, women preaching is becoming more accepted, some have begun to soften on LGBTQ issues, and plummeting baptism numbers reveal that the Great Commission is no longer the central focus of our denomination."
What is the solution?
"The solution is to turn the SBC back to the Bible. We need conservative leaders who show by both their words and their actions that the Bible is completely true, sufficient and authoritative."
CBNs BIG FAIL !
Conservative Baptist Network celebrated its own infrastructure built across these dangerous fault lines by running the Founders leader Tom Ascol as its candidate for SBC President. This is the same organization which years earlier had turned on resurgence conservatives for not being "Calvinist " conservatives – again calling them "theological liberals".
This history can be found and confirmed in writings of the era including Founders own A Quiet Revolution
A Chronicle Of Beginnings of Reformation in the Southern Baptist Convention

By Ernest C. Reisinger & D. Matthew Allen
First Published in 2000
"The conservative resurgence in the Southern Baptist Convention has been one of the most remarkable changes in theological direction in recent history. After decades of suffering liberalism and neo-orthodoxy in the seminaries and denominational agencies, the people in the pews and pulpits finally said "enough" and reclaimed the denominational infrastructure for orthodoxy. As a result, the Bible is now plainly established in Baptist life as the infallible and inerrant Word of God, truth, without mixture of error, inspired in whole and in all its parts."
"The question for many is: Where do we go from here?"
"The authors of this book suggest that the crying need for Southern Baptists going forward is to apply Biblical precepts to our lives and practice. They provide an answer to the following questions:"
Why do we need a reformation? Where have we come from?
Where are we going in this process of reformation? How did the Founders Movement start? What problems has it faced?
What challenges will I face in local church reformation and how do I avoid shipwreck?
"There is also a helpful appendix on the use of creeds, confessions and catechisms in our churches to address the question: What tools will I have to use as I seek reformation in my church?"
CBN PLAFORMS PRO LGBTQ INCLUSION IN CONSERVATISM -CHARLIE KIRK ALONG SIDE ITS OWN CONSERVATIVE CANDIDATE TOM ASCOL .
Going into the SBC 2022 meetings there was much talk of "Changing the Direction" of the SBC . But no one really said what that change would signal. But at the CBN breakfast the platforming of Charlie Kirk sent a huge signal to real Conservatives- especially biblical faith and family conservatives that CBN was intentionally or ignorantly giving in to the new LGBTQ inclusive re-branding of "Conservatism"
READ MORE ABOUT CHARLIE KIRK VIEWS AND CBN PLATFORMING HIM HERE:
Few can honestly argue that Founders created the foundation or platform for TGC and other "Human Flourishing " hired guns to infect and break down the Baptist movement and nothing makes this more undeniable than the continued overlap of Founders and CBN and leaders like Albert Mohler. A quick search of the SBTS and TGC and ERLC recent drift into WOKISM and Social Justice and events like the MLK/50 and Revoice movements of 2018 all prove they were birthed ,organized and carried out by close disciples of Albert Mohler… who remains a key part of and featured leader of Founders Ministries.
MOHLER AND NATCON 2022 FEATURING HUMAN FLOURISHING ADVOCATES AND A GAY BILLIONAIRE PUSHING LGBTQ INTO CONSERVATISM.
NatCon 3
"The National Conservatism Conference brings together public figures, journalists, scholars, and students who understand that the past and future of conservatism are inextricably tied to the idea of the nation, to the principle of national independence, and to the revival of the unique national traditions that alone have the power to bind a people together and bring about their flourishing." ( GOT THAT ? FLOURISHING !)
"We see national conservatism as the best path forward for a democratic world confronted by a rising China abroad and a powerful new Marxism at home. We see the rich tradition of national conservative thought as an intellectually serious alternative to the excesses of purist libertarianism, and in stark opposition to political theories grounded in race."
"The National Conservatism Conference is a project of the Edmund Burke Foundation, a public affairs institute founded in January 2019 with the aim of strengthening the principles of national conservatism in Western and other democratic countries."
DISTURBING FUNDING AT THE ROOT
Edmund Burke Foundation began with seed money from global companies :
"The Foundation received substantial support during its think-tank period from a variety of sources, including small private donors, Dutch entrepreneurs, and various multinational corporations, such as Pfizer and Microsoft ."
NATCON Chairman's organization and several key speakers from the "Human Flourishing" dirven American Enterprise Institute were both funded by Templeton Foundation organizations… again to promote Human Flourishing via "Common Ground" globalist metrics and interfaith dialog.
AEI, WHICH HAS MULTIPLE SPEAKERS IN NATCON, LAUNCHED SPECIFIC PROGRAM AND FOCUS HUMAN FLOURISHING WITH FUNDING FROM TEMPLETON IN 2014
"AEI has begun a substantial new body of work—one that represents a dramatic shift for the Institute—called the Program on Human Flourishing. This new effort is dedicated to fostering a deeper understanding of the cultural underpinnings of free enterprise and entrepreneurship in the United States and around the world—and connecting those underpinnings to the path to universal human well-being. We believe that economic well-being and happiness are impossible without a strong base of individual freedom and human rights. As Sir John Templeton once noted: "capitalism enriches the poor more than any other system humanity has had"
The National Conservatism Conference brings together Baptist Calvinist Theological giant Albert Mohler and one of the GOPs favorite Big Gay voices- Peter Thiel
Speakers
Albert Mohler
"Dr. Albert Mohler serves as president of The Southern Baptist Theological Seminary, which is the flagship school of the Southern Baptist Convention and one of the largest seminaries in the world. He has written nine books and authored thousands of articles on a wide range of topics. His most recent book is The Gathering Storm: Secularism, Culture, and the Church (Thomas Nelson, 2020)."
Peter Thiel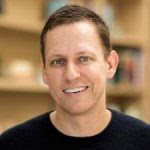 "Peter Thiel is a technology entrepreneur and investor. He co-founded PayPal and Palantir, made the first outside investment in Facebook, and has funded companies like LinkedIn and Yelp. Peter also started the Thiel Foundation, which supports science, technology, and long-term thinking about the future."
IS THIS JUST SEEMLESS AND SHAMELESS REDEFINING OF CHRISTIAN CONSERVATISM?
THIEL AND THE GOP
FROM NPR STORY IN 2016
"In an apparent first, a Republican convention speaker on Thursday took the stage during the final, most high-profile night, just minutes before the nominee himself, and uttered these words: "I am proud to be gay."
"Peter Thiel (pronounced "teel") is an eccentric character in Silicon Valley: a legendary financier and co-founder of PayPal; an early investor and current board member of Facebook; a Stanford-educated billionaire who pays students to drop out of college and do entrepreneurial work; a staunch libertarian who poured millions into Ron Paul's 2012 presidential bid"
THIEL WAS ALSO FOR MANY YEARS ON THE BOARD OF META -FACEBOOK PARENT COMPANY AND WAS AN EARLY INVESTOR IN THE SOCIAL MEDIA GIANT.
"Out tech billionaire Peter Thiel is planning to exit Meta's board of directors, the company announced in a press release Monday."
"Thiel, who cofounded PayPal, served on the board of directors for the parent company of Facebook, recently renamed Meta, since 2005."
"Peter has been a valuable member of our board and I'm deeply grateful for everything he's done for our company," Mark Zuckerberg, Meta's CEO, said in the release. "Peter is truly an original thinker who you can bring your hardest problems and get unique suggestions."
"It has been a privilege to work with one of the great entrepreneurs of our time. Mark Zuckerberg's intelligence, energy, and conscientiousness are tremendous. His talents will serve Meta well as he leads the company into a new era," Thiel said. "
"Meta has now lost its board's conservative viewpoint. The company did not announce who would replace Thiel."
AND ERLC UNDER MOHLER DISCIPLES,
FaceBook has also been finding its way into the Southern Baptist Convention with grants going into the Ethics arm of the Baptist movement called the ERLC in September 2021.
READ MORE HERE:
MOHLER ANNOUNCED HE WILL NOT BE JOINING THE NEW WORLD ORDER WHILE JOINING THE GLOBAL INCLUSIVE INTEREST OF NATCON !
Capstone Report first brought attention to this upcoming NatCon event including Mohler as a speaker:
"Albert Mohler now calls himself a Christian Nationalist and says he will not join the One World Order pushed by globalists. Also, Mohler declared himself an "ally" of the National Conservative movement."
MORE FROM CAPSTONE STORY
"Mohler said on a podcast with Yoram Hazony, "Even conservatives who once would have identified themselves clearly as nationalists they're now running scared from the term. And we have the Left routinely speaking of me and of others as Christian Nationalists, as if we're supposed to be running from that. And you know, I'm not about to run from that. I'm not about to join their One World Order, which frankly has absolutely no roots for the human rights they claim to be preserving."
MOHLER IS OWNING NATIONALISM? AFTER HIS DISCIPLES HAVE INVESTED YEARS VILIFYING IT !
MORE FROM THE CAPSTONE ARTICLE – MOHLER CONDEMNS NATIONALISM -VINTAGE MOHLER.
"In January 2021, Mohler said that nationalism is a "clear and present danger."
"Mohler said on The Briefing that patriotism is good; however, "We have to understand that nationalism is always a clear and present danger. It's especially clear in the 20th century when nationalism took various, very deadly forms."
"However, Mohler was careful in 2019 to affirm that Christians owe allegiance to their nation more than those outside it—he cited that we owe a duty to our neighbor that is closest to us more than the one farther away. Likewise, Mohler cited the Tower of Babel to explain that God has a purpose for nations (built out of different language groups.) The Tower of Babel is an important element in our argument for the biblical basis of the Nation-State."
FORMER ENTERTAINMENT REPORTER AT WORLD MAGAZINE -TURNED "CONSERVATIVE INVESTIGATIVE JOURNALIST " IS ALSO SPEAKING AT NATCON 22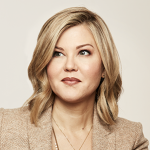 "Megan Basham is a Rotten Tomatoes-approved critic and a culture reporter for the Daily Wire and a frequent contributor to Morning Wire. In her previous role as an entertainment editor and podcast co-host for World Magazine, she interviewed numerous A-list celebrities. She has also written for the Wall Street Journal, National Review, and Townhall. She is the author of Beside Every Successful Man: A Woman's Guide to Having It All (Random House, 2008)."
CONCLUSION
If Southern Baptist / Big Eva leaders – and the opposition to the engineered SBC "liberal drift" the Conservative Baptist Network …and the reportedly non WOKE wing of Baptist Calvinist Founders Ministries can platform Big Gay Inclusion Libertarians THEN THERE IS A HUGE PROBLEM. Meanwhile flagship SBC seminary SBTS President Albert Mohler will soon take the stage with a GOP favorite openly gay billionaire . So as all of the above organizations call this "Conservative Christianity" then there is little left to do than say the merger of Big Eva and Big Gay is complete. The gathering clouds of Divine Judgement or simply a quiet declaration of Ichabod -leaving them all to rot in their own corruption -cannot be far behind.
Let press outlets like World ( where Mohler now writes ) or Daily Wire or Baptist Press or Christianity Today of liberal interfaith propagandist at RNS declare this movement to be the future of Conservatism. And let new comers like Megan Basham ride the fence and the trendy shock waves caused by the new inclusive branding BUT among biblical convictional believers who are more awake AND PAYING ATTENTION to the present DEADLY compromise – this ship does not float. It is fake Christianity- fake conservatism – and fake news by fake journalist promoting it. And the Living God has zero interest in it "Flourishing "in order to deceive a new generation of His flock.