AS THE UNITED NATIONS SEEKS TO CONTROL THE WORLD'S OCEANS AND WATER TO ATTAIN #6 AND #14 OF ITS SUSTAINABLE DEVELOPMENT GOALS -BIOLOGOS IS SCALING UP ITS DECEPTIVE FOCUS -PUSHING THE CHURCH TOWARD FAKE SCIENCE OF GLOBAL WARMING AND A GLOBAL POWER GRAB OF WATER.
Rev Thomas Littleton
3/20/2023
BIOLOGOS SEEKS TO ASK AND ANSWER TWO "COMPELLING QUESTIONS".
"Is God a delusion? Is science the enemy of faith?"
These are the opening questions of an upcoming BioLogos event announcement in San Francisco as the organization founded by Covid collaborator and embattled former NIH Director Francis Collins pushes his efforts to move Christians "Beyond the Impasse" and into embracing fake Science ,including UN Climate and Sustainable Development Goals.
( As you read this -keep in mind that one of the most significant members of the BioLogos braintrust is progressive preacher Tim Keller co-founded the horrific organization called The Gospel Coalition.Keller has used his conservative credentials in the PCA to influence American seminaries ,pastors and churches toward progressive stance on all social and moral issues and to embrace a warped vision of "Global Goals" Christianity. He and Collins and great friends and collaborated on the increasingly exposed deceptions of the Pandemic Industrial Complex. )
https://foxrwc.showare.com/eventperformances.asp?evt=292
BioLogos is coming to the Bay Area!
"Beyond the Impasse: Seeking Truth in Faith & Science"
"Is God a delusion? Is science the enemy of faith?"
"The breakdown of trust in our society has led to a crisis of truth. But when faith and contemporary science are pitted against each other, there are no winners. Conspiracies outpace facts, tribalism overshadows genuine Christ-centered faith, and lives and communities are broken."
"Join us for an empowering exploration of a new way forward. Featuring Francis Collins, one of the world's leading biomedical researchers, and Deb Haarsma, an astronomer and President of BioLogos, this event will chart a path beyond our current impasse—and cast an inspiring vision of what it can look like for science and faith to truly work hand-in-hand for the good of our world."
"This event is FREE, however seat reservations are required and can be made with the "Buy Tickets" button."
"To learn more about BioLogos, visit their website at biologos.link/fox."
MEANWHILE -AS THE UNITED NATIONS MAKES A MASSIVE POWER GRAB OVE THE OCEANS AND "WATER" -BIOLOGOS IS CALLING FOR THE CHURCH TO "LEAD THE WAY" IN EMBRACING IT .
"High Seas Treaty Opportunity for the Church to Lead"
"The High Seas Treaty was recently signed by UN delegates to protect biodiversity in international waters. Will followers of Christ lead the way in caring for ocean life?@BobSluka, Director of our Marine Conservation Programme, weighs in on @BioLogosOrg "
The High Seas Treaty is good news for marine life, but is it enough? @BobSluka, the Director of our Marine Conservation Programme, says it's just the beginning. Read the full article .
THE GLOBALIST AND UNITED NATIONS MOVE ON WATER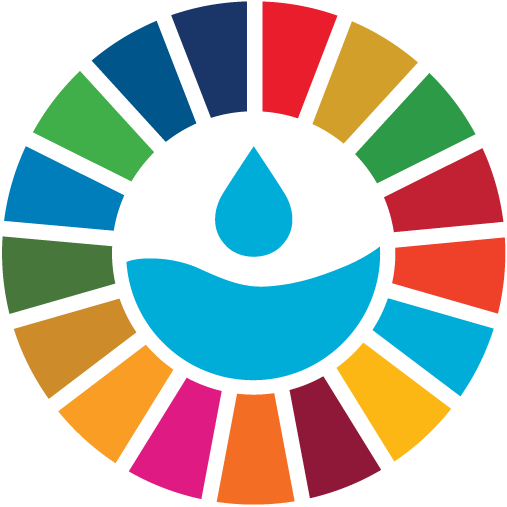 UN 2023 Water Conference 22 — 24 Mar 2023, New York
WORLD ECONOMIC FORUM ANNOUNCES UN WATER CONFERENCE
"The first UN Water Conference in almost five decades is taking place in New York on 22-24 March, co-hosted by the Netherlands and Tajikistan.
It could be a 'Paris moment' for water, writes the countries' Special Envoys for Water.
Around 3.6 billion people struggle to get enough water to meet their needs for at least one month every year, according to the World Meteorological Organization.
The Global Commission on the Economics of Water, launched at the World Economic Forum Annual Meeting in 2022, will report on game-changing ways to value and manage water as a common good."
"Our global water system is in crisis. Despite safe water and sanitation being a human right, billions of people lack access to these essentials for life, according to the United Nations."
"This month's UN 2023 Water Conference – the first in almost 50 years – could be a watershed moment for UN Sustainable Development Goal 6: ensuring the sustainable management of water and sanitation for all."
"These are the critical foundations on which many of the 17 Sustainable Development Goals (SDGs) depend, especially health, food, gender equity, education, livelihoods, industry, climate and the environment."
"We hope it could result in a "Paris moment" for water – with outcomes as critical for water as the Paris Agreement has been for climate action."
UNITED NATIONS SITE
"The UN 2023 Water Conference in March must result in a bold Water Action Agenda that gives our world's lifeblood the commitment it deserves.ANTÓNIO GUTERRES, SECRETARY-GENERAL OF THE UNITED NATIONS"
HIGH SEAS TREATY AND WATER CONFERENCE ARE NUMBERS 14 AND 6 ON UNITED NATIONS GLOBAL SUSTAINABILIYY GOALS AND MAJOR KEY TO AGENDA 2030 .
(NOTE- IN THEIR OWN WORDS )-
"Water is a dealmaker for the Sustainable Development Goals, and for the health and prosperity of people and planet. But our progress on water related goals and targets remains alarmingly off track, jeopardizing the entire sustainable development agenda."
(OF THE HIGH SEAS TREATY UN OFFICIAL )
"Through his Spokesperson, Mr. Guterres said the treaty is crucial for addressing the triple planetary crisis of climate change, biodiversity loss and pollution. "
"It is also vital for achieving ocean-related goals and targets of the 2030 Agenda for Sustainable Development, and the Kunming-Montreal Global Biodiversity Framework," said the statement, referring to the so-called '30 by 30' pledge to protect 30 per cent of the planet's lands and inland waters, as well as of marine and coastal areas, by 2030 made by a historic UN conference in Montreal this past December. "
(FROM BIO LOGOS DIRECTOR OF MARINE CONSERVATION PROGRAM )
"Hence the significance of the announcement that a High Seas Treaty had been agreed."
"But will it matter? The United Nations Sustainable Development Goals include specific reference to the ocean in Goal 14. A plastic treaty is in the works to try and combat international plastic pollution. "
BIOLOGOS INSPIRATION COMES FROM THE CORRUPT LAUSANNE MOVEMENT/JOHN STOTT -FRONTED BY BRAINTRUST MEMBERS LIKE "THE NEW JOHN STOTT "- TIM KELLER
"The Third Lausanne Congress of Christian leaders in Capetown finally recognized creation care as an important Christian issue alongside evangelism, social justice, and other traditional concerns. A subsequent meeting was convened in Jamaica to determine how to move ahead with creation care within the Lausanne Movement. It would be codified in the book "Creation Care and the Gospel" with no intentions of including anything on the ocean, despite the ocean occupying 71% of the surface and 99% of the habitable space of the planet."
CONCLUSION
As BioLogos /Collins and their thought leaders continue to promote the merger of Faith and Science and move the church "Beyond the Impasse" they are working on the other side of the conversation to move the church and believers into embracing Globalism/Global Sustainability Goals / agenda 2030.
The question becomes unavoidable – How can any redeemed person become this deceived -to believe that building the kingdom of globalism and its prophetic fulfillments can be twisted to and presented as the Gospel call/part of the Great Commission/ a move toward establishing the Kingdom of God?
READ MORE HEAR ON THIS MASSIVE DECEPTION