By Rev Thomas Littleton                                                                                                5/20/2019
The SBC and conservative  backlash over Social Justice insanity in the seminaries continues its grassroots groundswell. In recent weeks Danny Akin/ Southeastern Baptist Theological Seminary scrubbed the name and multiple links for Kern Family Foundation (KFF) funding from the SEBTS/ Intersect Project pages on the seminaries website.
https://thirtypiecesofsilver.org/2019/05/15/why-is-kern-the-lead-evangelical-vocation-social-justice-funder-going-into-hiding-at-sebts/
Some who are tracking the money have remained hopeful that the saturation of these initiatives has not reached some institutions with more trusted leadership like SBTS and Dr Albert Mohler . However the SBTS website remains intact and The extensive relationship and partnership going back to at least 2014 is displayed in plain site .
Work, economics initiative at Southern Seminary receives grant
SOUTHERN NEWS
WORK, ECONOMICS INITIATIVE AT SOUTHERN SEMINARY RECEIVES GRANT
A new academic initiative at The Southern Baptist Theological Seminary to foster a theology of work and economics among students and faculty received a major grant from the Kern Family Foundation, seminary officials announced recently.
"We are very pleased to enter into this partnership with the Kern Family Foundation," said R. Albert Mohler Jr., president of Southern Seminary. "This grant will make a real difference in the ministries of our students, who will gain invaluable knowledge and insight from the programs that this grant will make possible. We deeply appreciate this investment in our students and their future ministries."
"Kenneth Magnuson, director of the initiative and professor of Christian ethics at Southern, expressed appreciation to the Kern Family Foundation for its "generous grant."
"We are grateful for the Kern family's commitment to equipping future pastors with an understanding of issues at the intersection of faith, work and economics," Magnuson said."
"The initiative will sponsor conferences, workshops, faculty retreats and discussion groups "aimed at equipping students to understand some basic principles of economics, business and entrepreneurship, the biblical and theological principles that ground and shape a theology of work and how the intersection of faith, work and economics relates to ministry in the church and through the church to the community,"
"Faculty, students, pastors and denominational and business leaders are projected participants in the initiative's activities and programs."
"The Kern Family Foundation, based in Wisconsin, established the Oikonomia Network in 2009 to support through grants "theological education in the area of work and economics," according to the foundation's website. "The Oikonomia Network brings together educators who are doing work supported by the foundation or are exploring whether to partner with the foundation for mutual edification and cooperative effort."
"COMMONWEAL PROJECT " AT SBTS :THE PARTNERSHIP AND TGC/ TIM KELLER /ACTON INSTITUTE PRESENCE
(EXCERPTS FROM THE COMMONWEAL PROJECT WEBSITE)
com·mon·weal
" noun \ˈkä-mən-ˌwēl\
1. The common good
2. The public good or welfare
3. Archaic A commonwealth or republic.
4. The happiness, health, and safety of all of the people of a community or nation"
Since 2014 a steady flow of speakers into the Commonweal Project are documented in the CP twitter treads . Human Flourishing is a favorite topic for speakers.
Dr Michael Haykin on human flourishing in the thought of Andrew Fuller for @Commonweal_SBTS 2017 spring colloquium @SBTS
Dr Tim Cooper on human flourishing in Richard Baxter for @Commonweal_SBTS 2017 spring colloquium @SBTS
Dr Doug Sweeney speaking on human flourishing in the thought of Jonathan Edwards at the spring colloquium for @Commonweal_SBTS @SBTS
Dr Marty Klauber on human flourishing in the thought of Pierre DuMoulin, 17th c French Calvinist. @Commonweal_SBTS spring colloquium
The flourishing of man cannot come from himself but only from God. Dr. Megan DeVore on human flourishing in Augustine. @Commonweal_SBTS
Dr. Herman Selderhuis on human flourishing in Calvin's thought at the @Commonweal_SBTS spring colloquium. You can be a happy Calvinist!
Dr. Herman Selderhuis delivering the 2nd talk on human flourishing in the Augustinian Tradition with emphasis on John Calvin #tcpcolloquium
Dr. Megan DeVore speaking on human flourishing in Augustine at the @Commonweal_SBTS spring colloquium.
GOOD QUESTION -What is human flourishing and where does it come from ?
Human Flourishing
"Human flourishing is defined as an effort to achieve self-actualization and fulfillment
within the context of a larger community of individuals, each with the right to pursue his
or her own such efforts. It encompasses the uniqueness, dignity, diversity, freedom,
happiness, and holistic well-being of the individual within the larger family, community,
and population. Achieving human flourishing is a life-long existential journey of hopes,
achievements, regrets, losses, illness, suffering, and coping."
For many in the church today the concept of human flourishing is accepted without question as a "Gospel Issue" simply on the basis of being told repeatedly that it is. Aristotle is credited by many with the concept.
"      Aristotle teaches that each man's life has a purpose and that the function of one's life is to attain that purpose. He explains that the purpose of life is earthly happiness or flourishing that can be achieved via reason and the acquisition of virtue. Articulating an explicit and clear understanding of the end toward which a person's life aims, Aristotle states that each human being should use his abilities to their fullest potential and should obtain happiness and enjoyment through the exercise of their realized capacities. He contends that human achievements are animated by purpose and autonomy and that people should take pride in being excellent at what they do. According to Aristotle, human beings have a natural desire and capacity to know and understand the truth, to pursue moral excellence, and to instantiate their ideals in the world through action. "
It is difficult to imagine that conservative Christian seminaries would mistake self realization and the pursuit of happiness as the Gospel or a purpose for which Jesus died and rose again. Still we are witnessing this massive type of "replacement theology" exchanging the "Great Commission" for "Community Development " . Spirit filled proclamation and confrontational preaching HAS GIVEN WAY TO instructions on intersectionality. The impact of this loss of focus is yet to measured but it will be felt for generations and played out in both temporal and eternal cost.
CAUTION TO THE WIND – SELL THE NOTION
About Us
"The Commonweal Project is an initiative at The Southern Baptist Theological Seminary to equip all Christians with a biblical theology of faith, work, and human flourishing. As a project of the Carl F. H. Henry Institute for Evangelical Engagement, The Commonweal Project is funded by the Kern Family Foundation as a member of the Oikonomia Network."
TIM KELLER'S CENTER FOR FAITH AND WORK PROVIDING INSTRUCTION FOR SBTS/ CP
"TheCommonwealProject Retweeted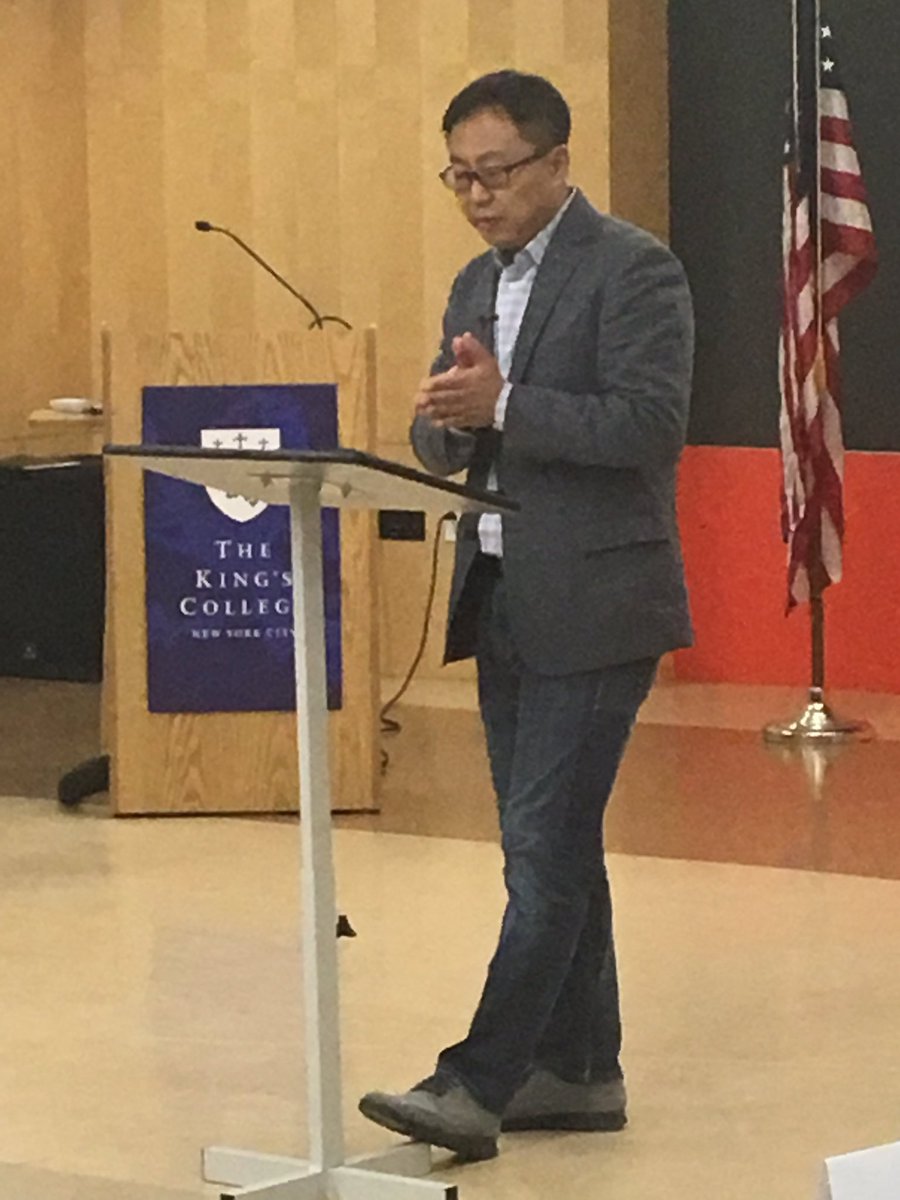 SEBTS AND SBTS SHARE CURRICULUM
Received 2 books funded by @kernfoundation from @SEBTS at #SBC16 to further our work at @Commonweal_SBTS #iamgoing
ACTON INSTITUTE -A LIBERTARIAN CATHOLIC SOCIAL POLICY THINK TANK AND ACTION UNIVERSITY ARE THE KERN/OIKONOMIA NETWORK PARTNERS AT SBTS
Summer is fast approaching! Have you registered for #ActonU yet? Come learn with us! http://ow.ly/4ncgwL 
"Our understanding of who God is has important implications for how we understand human liberty and rationality." http://ow.ly/10AryD 
#ActonU: the best minds and best content all in one place! Join us June 14-17! http://ow.ly/ZF3Rk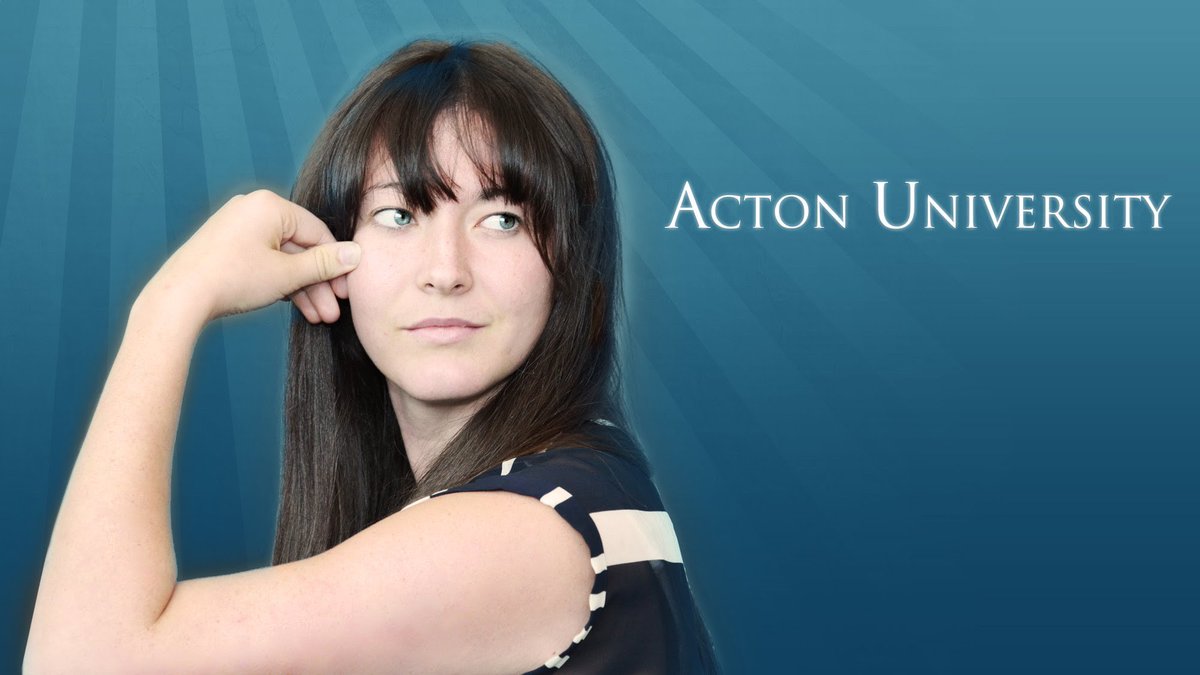 #FF @TheRiverGR @uncommonsens3 @levanrami @Commonweal_SBTS @mlotshaw @CosmosTheInLost @fredsgarden @allen @ILDthinktank @ReadingSignals
Video: What causes some nations to remain mired in poverty, and what might they do to change their circumstance? http://ow.ly/RBzDK 
PovertyCure ReThink Missions Toolkit: idynamic, practical set of tools & resources to equip you you, those you serve http://owl.li/RmyBi 
THE GOSPEL COALITION/TOM NELSON/ MADE TO FLOURISH AT SBTS
Tom Nelson to Lead New Pastors Network http://bit.ly/1GaiuAi 
THE COMMONWEAL PROJECT LEADERS AT TIM KELLER'S REDEEMER CITY CHURCH
The TCP crew had a great time this weekend at the @RedeemerCFW Conference on Imagination & Innovation. #TCPinNYC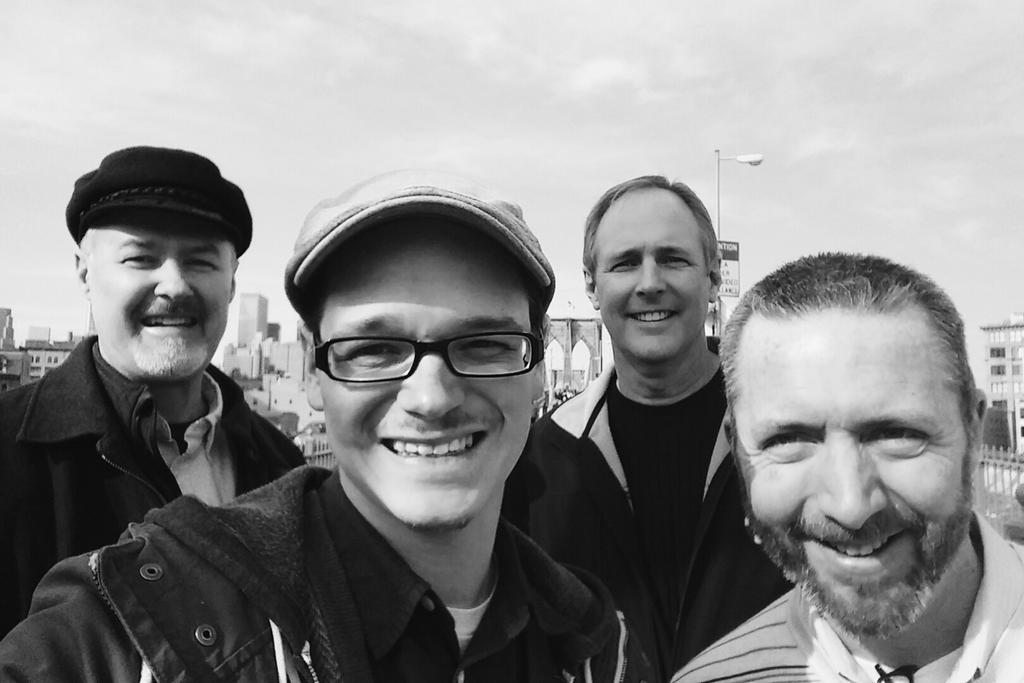 ALBERT MOHLER AT THE COMMONWEAL PROJECT LAUNCH
News: Work to the glory of God, @albertmohler says in Commonweal Project lecture http://bit.ly/1tsBqVq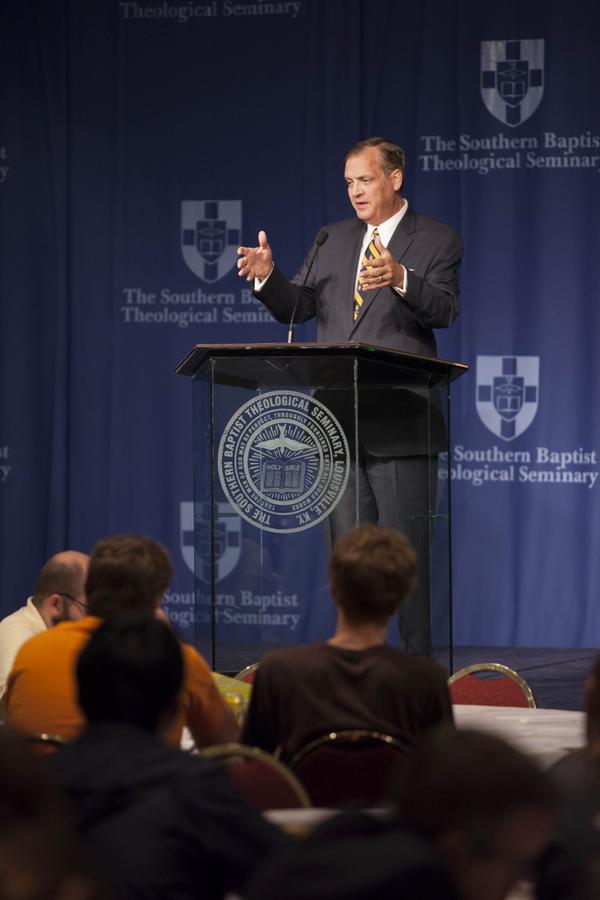 Work to the glory of God, Mohler says in Commonweal Project lecture
MOHLER POINTS TO RANDOM "THEOLOGY" IN ADDITION TO THE WORD OF GOD FOR PROVIDING "HUMAN FLOURISHING "
"Economics and work exist to glorify God, according to R. Albert Mohler Jr., president of The Southern Baptist Theological Seminary, in a lecture for the school's Commonweal Project, Sept. 3."
"All of the Scriptures speak to the worldview and the understanding of life and the understanding of humanity and the pattern of God's glory revealed in human flourishing," he said. "We have to live as gospel people, under the authority of the entirety of Scripture, understanding that not only the Bible but biblical theology must guide our considerations."
"Economics and labor for Christians, Mohler noted, need to come under the authority of God's design for creation and human flourishing."
CONCLUSION
The same funding that backed "Black Liberation Theology" taught at SEBTS and housed in the now controversial "Intersect Project" – is the same funding found at SBTS, Dr Mohler's seminary. Whatever "theology" must be added can be done so seamlessly into the instruction. Evangelical pastoral training can then trickle down into the churches for training a entire generation in exchanging the "banner of Truth "for the  "common good " and seek to "edify and encourage happiness " instead of "to seek and save that which is lost". Esau sold his birthright and wept bitterly finding no pathway to regain it. The church will be weeping for the same reasons while the source of the problem, for now at least, remains tucked away in the cultural engagement compromise of weak leadership.
WANTED : MEN OF GOD FOR OUR PULPITS -FILLED WITH THE SPIRIT AND FREE FROM THE TAINT OF THINK TANKS AND THE SMELL OF COMPROMISE.