Rev Thomas Littleton                                                                                                  8/6/2019
Tim Keller is likely one of the most popular teachers in evangelicalism today. He is considered to be innovative , intellectual and is impressive to many with his approach. In churches around the country his popular books are used for Sunday School and home group curriculum . ( a sad commentary no matter who the author is ) Keller is credited with being a VOICE in Christian circles and cultural engagement -when in fact he is little more than a echo of the think tanks and organizations from which "his ideas" flow. Keller is not promoting his ideas but THEIR ideologies .
Kellers talking points fall along the thread of classic 'Third Way Politics" ( although he is asserted to not be political at all). Keller is theologically emergent ( although he is presumed to be orthodox Reformed ) Keller is celebrated for being  refreshingly original and provocative ( while  he is backed by a significant number of brain trust whose ideas he is fronting and selling as his own.)
CITY TO CITY:WHAT IS IT -WHERE DID IT COME FROM ?
Keller left his popular NYC church Redeemer City Church to begin full time focus on his brand "Redeemer City to City" and its GLOBAL work .
To embrace Redeemer City to City as a Gospel work one must:
*Believe that we will usher in Gods Kingdom though partnerships with the wicked
*Believe that the Global Goals 2030 are a God directed agenda.
*Believe that Frankfurt School politics and philosophies are Gospel Tools
*Believe that Urbanization is a natural phenomenon and the church is called to partner with it.
*Believe that Asset Based Community Development is Gospel driven .
*Believe that Tim Keller is a global prophetic voice while he echoes and seeks to apply  theories of social change for the Church of the Living God .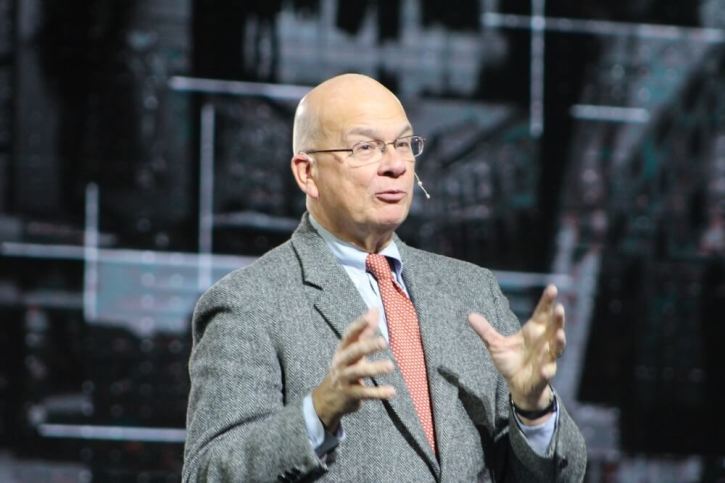 IF ALL THIS IS POSSIBLE THEN KELLER AND HIS PARTNERS ARE DOING GOD'S WORK
KEY CITY TO CITY PARTNERS
Leadership Foundatons .org  is a partner with Keller's City to City and its origins in the Polis Institute of Reformed Theological Seminary in Orlando . Below they celebrate and explain the work of Keller's  Redeemer City to City as their "Featured Project: From Charity to Change"
https://leadershipfoundations.org/ccic/charitytochange/
CCIC FEATURED PROJECT: FROM CHARITY TO CHANGE
"The faith community is a potential force for massive social change – yet it is often fragmented, operating in silos, and desperately needing to align and integrate its efforts with the wider community. In New York City alone there are over 8,500 places of worship, and more than 35,000 nonprofits in the city employ more than 600,000 people. Yet, as is the case across America, most of these churches and nonprofits work independently, often unaware of each other and often attempting to reach the same children and families in need."
"Over the past two years, Openfields and Leadership Foundations have worked closely with Redeemer City to City (CTC) to develop an innovative training program to help church planters, rising church leaders, and church collaboratives reimagine how congregations can invest in long-term community change. Now, through the Colangelo Carpenter Innovation Center, we are further developing the program with New York Theological Seminary and poised to distribute it through the LF network and beyond."
"The vision for this project is for churches, independently and collectively, to employ or support community-based "Routers" as a means of accomplishing collaborative, integrative ministry for the renewal of their surrounding communities. We call this program From Charity to Change."
KELLER EVER THE SALESMAN
Tim Keller selling the City
"Several people had recommended this sermon to us, but we never got around to listening to it until it was assigned as part of Investigative Journalism class at Patrick Henry College.
We were discussing the role of Christian journalists, but the message is for all Christians — and seems especially relevant to rebelutionaries.
Pastor Tim Keller unpacks Jeremiah 29:4-7
 to argue for a uniquely Christian approach to citizenship, one that avoids assimilation and tribalism in favor of selfless service.
Keller defines "assimilation" as using the city for your personal benefit and "tribalism" as using the city for the benefit of your group.
Both approaches fall short of God's command in Jeremiah, where the Israelites are instructed to "seek the peace and prosperity of the city to which I have carried you into exile. Pray to the Lord for it, because if it prospers, you too will prosper."
A LOOK INTO THE HISTORY OF RTS/ CRU /SEEKING THE WELFARE -THE ORIGINS OF  CITY TO CITY 
Seeking the Welfare of the City planning .ORLANDO 2009
As a side note -Campus Crusade for Christ of CRU is now showing the long term impact of the RTS/ Keller / SWC focus as social justice , racial theory and pro LGBTQ+ inclusion saturated the workshop topics of the July 2019 CRU Conference .
RTS ORLANDO AND THE POLIS  (GREEK FOR CITY ) INSTITUTE
(Read as much or as little as you need to grasp this approach and all it entails and confirm it's influence in the  origins Keller's City to City
https://polisinstitute.org/about/
Our Story
"In 2007, the world changed. For the first time in human history, more people lived in cities than did not. From that point, our human story, became an urban story. "Polis" is the Greek word for city and the Institute exists to ensure that the poor and disenfranchised are actively involved in shaping that story. While our work is primarily focused in Orlando, Florida and Atlanta, Georgia, we have consulted with organizations across the country to help them engage with distressed communities in dignified and effective ways."
"It all began with a 40-day fast in 2005 by Vonette Bright, co-founder of Campus Crusade for Christ, during which she sought a vision for what should be done to bring hope and healing to Orlando, Florida. After the fast, Vonette hosted a series of dinner parties dubbed "Table Talk" and a research project, focused on the culture of service in Greater Orlando (called "Seeking the Welfare of the City") was launched. The project received critical support and leadership from Jim Seneff and Angela Winn of CNL Financial Group, and Dr. Frank James, the then President of Reformed Theological Seminary."
"Dr. James then recruited seminary students to work on the project which he began to call Polis – the greek work for "city". In 2009, the project ended and the team gleaned three main findings from the report: 1) there were 100 distressed neighborhoods in Greater Orlando, 2) Asset-Based Community Development (ABCD) was the best-supported modality to alleviate that distress, and 3) there was no evidence of mature ABCD work in the area."
"The report went on to recommended these four things: 1) establish an urban institute to guide ABCD with the distressed neighborhoods; 2) compel influential leaders to champion the cause; 3) create formal partnerships to engage in the work in all 100 neighborhoods, one neighborhood at a time; 4) invest in the community-led initiatives that emerge from the ABCD process."
"Phil Hissom, who had been asked to the lead the project during its latter stages, incorporated the Polis Institute in May of 2009 as a direct response to these recommendations and has been leading the charge ever since."
"The work of Polis Institute is under-girded by the Biblical-narrative of humanity's journey from the garden to the city (polis). We help make places more like the promised New City described in Isaiah 65 – where people enjoy the fruit of their labor in long and healthy lives. Our origins are unapologetically Christian but we specialize in finding common ground with all people of good will so that quality of life improves in distressed places."
SWC REPORTS 
RESEARCH BRIEF
Click to access PolisInstitute-Brief_SWC-Research.pdf
TOTAL REPORT
Click to access SWC-ResearchReport-v2.2.pdf
POLIS INSTITUTE
Introduction
"Seeking the Welfare of the City (SWC) started as a project commissioned by the CEO of
CNL Financial Group, Jim Seneff. Mr. Seneff's desire was to see how the resources of
the Central Florida community could be better utilized to help the needs across our city.
Mr. Seneff commissioned a team of seminary students from Reformed Theological
Seminary along with Angie Winn, an associate of CNL, to undertake this research.
In parallel, Greater Orlando Leadership Foundation (GOLF) partnered with its national
affiliate Leadership Foundations of America (LFA) to analyze the city's most critical
needs and to recommend a model by which resources of the GOLF alumni could be
mobilized to meet the greatest needs. The consultant conducting this research for GOLF
was Angie Winn of CNL. Naturally, the two analysis efforts converged as one."
"Summary of Findings
The main finding of the SWC research is that the culture of service in Central Florida is
broken – the resources to address human distress are not focused on neighborhoods
where distress is concentrated and do not emphasize building capacity in those they serve in a holistic way."
ANGIE WINN
https://leadershipfoundations.org/leadership-council/
Angie Winn
President, Winn Executive Development
Windermere, FL
"Finding 4: Non-profits lack the resources and strength to accomplish their mission
Non-profit leaders often have the passion and experience to provide services to
the marginalized people of our city. However, many non-profits are challenged
operationally with running an organization and lack the resources necessary to
stay on the front-lines of the work. Church partnerships can be helpful but also
hindering because of the desired level of control and the lack of commitment."
"Finding 5: Churches are often immobile or vision-imposing
The church is called to social and spiritual renewal of the city, yet many churches
are either immobile or conduct high-profile relief efforts that do not result in
transformation. Community development experts would argue that these efforts
may be damaging in that they foster dependencies and unhealthy perceptions of
inferiority and superiority. Resource rich churches often try to impose a vision
from outside of a distressed neighborhood and do not work to understand the
hopes, concerns, and assets of the residents in the neighborhood. The majority of
the churches within the distressed neighborhoods are focused either strictly on
word of mouth evangelism or serving parishioners outside of the neighborhood."
"Finding 6: There are no mature and effective examples of asset-based community
development efforts in Central Florida
Every community expert interviewed, most of which were Christian, cited the
secular work of Northwestern University researchers McKnight and Kretzmann as
an essential resource for transforming distressed communities. Their approach is
asset-based and happens from the inside out. There are mature and effective
examples of this approach working in other parts of the country but none exist in
Central Florida. There are Community Development Corporations, Neighborhood
Associations, and community groups of all kinds in Central Florida but none have
had the fortitude or capacity to bring holistic transformation to their
neighborhoods. A major factor contributing to the lack of influence of these
groups is a culture of service that is heavily geared towards providing relief and
betterment services. Relief and betterment services fixate on short-term gains and
as these gains have become the expected norm, there is little patience for
alternatives, even when these short-term gains have not translated into measurable
transformation of distressed communities."
"Theological
SWC focused on three themes in the Bible – the kingdom of God, the image of God, and
the covenants of God with his people. These three broad themes inform our mandate to
seek the welfare (or "shalom") of the place where we are and champion the dignity that is inherent in all people because of God. The Bible tells the story of God's action in the
world and his desire to be known throughout the world. Genesis 3 tells of humanity's
lapse into sin and the need for redemption. The hope of the gospel is first seen in Genesis
3:15 with the promise that evil will be vanquished. The good news of the gospel is
redemption from the guilt and misery of our sin, reconciling us to God and to each other.
Redemption of the world itself is also promised."
"Abraham Kuyper (1837-1920), a Dutch theologian and prime minister of the Netherlands
between 1901 and 1905, emphasized the need for the entire world to be transformed for
the sake of the gospel. In an inaugural address at the dedication of the Free University, he
said, "There is not a square inch in the whole domain of our human existence over which Christ, who is Sovereign over all, does not cry: 'Mine!'"63 Kuyper did not believe that most models of personal charity were sufficient to alleviate poverty. He believed a large scale social change was needed in his day. Says Kuyper, "If Christians are to contribute to the alleviation of poverty, they will need to develop a comprehensive Christian social philosophy. Starting with anything less than an integral Christian vision will only lead away from the truth of God's creation order and his sovereignty in history." 64"
"The postmillennial idealism of many early American Christians drove
them to seek social progress. One of American's greatest theologians, Jonathan Edwards was outspoken about the responsibility of Christians to be generous to the poor. Later in the history of the United States, many Christians became increasingly pietistic in their theology. Instead of seeking societal transformation as part of the spread of the gospel, much of American theology started to emphasize heavily a personal relationship with Christ and a life of personal holiness."
"In the early part of the twentieth century, a large debate ensued between fundamentalists and theological liberals. Theological liberalism tended to embrace modernism and a Western utopianism and allowed higher criticism of the Bible. Fundamentalists stood their ground in defense of Biblical inerrancy and against modernistic ideas that threatened it. The so-called "social gospel" was birthed out of liberal Protestantism and was often associated with socialism and evolution. The Fundamentalists reacted strongly against the social gospel which underemphasized the need for individual salvation in favor of a broader, social salvation.66 The debate led to what has been called the "Great Reversal" in the early part of the twentieth century. Conservative churches, according to Robert Linder, retreated "from active social involvement into private prayer and personal evangelism."67"
"During the last few decades, many evangelicals have been calling for a more holistic
understanding of the Church's call in the world. The debate between fundamentalism and liberalism led to many one-sided views of the Church's call. Many on either side of the issue mistakenly believed that they must choose between spiritual redemption and social redemption. In reality, the Church is called to both. The gospel is good news of holistic redemption that includes forgiveness of sins and redemption of our souls as well as redemption of our bodies and this world."
"Gentrification is a common concern among those who study the urban environment. A
generation or two ago, well-off Americans left cities in droves to new and bustling
suburbs. The cities were left with mostly poor families. However, this trend is reversing
throughout the United States. Gentrification is the new trend. Merriam-Webster defines
gentrification as "the process of renewal and rebuilding accompanying the influx oF middle-class or affluent people into deteriorating areas that often displaces earlier usually poorer residents."68"
"Many central cities have been economically revitalized by this process, but devastating
effects often accompany the progress. The poorer residents who are displaced are often
scattered throughout the suburbs, where they are forced to start over with little sense of
belonging to a community and often without the public services they have depended upon in the city. Government officials have also seen positive results by providing tax incentives for businesses to revitalize districts without completely displacing the lower-income residents as well as tax incentive for mixed income housing."
"Bob Lupton has coined the phrase "gentrification with justice"69 to describe development That seeks the best interests of all parties concerned. This is a business and development Friendly approach that seeks creative ways to champion the interests of the poor while simultaneously building vibrant businesses. This approach, coupled with the highly substantiated Kretzmann and McKnight70 work on asset-based community development discussed in the Best Practices section of this report, forms the backbone of the socioeconomic framework."
"To date, over 300 people from 15 churches have gone through the study. Components of it have been used to instruct non-profit leaders, volunteers, and community-minded business people. It should be formally published and utilized for various audiences. It is also recommended that other white papers, articles, and studies continue to be published as new findings are discovered and the need arises."
"Mobilization of the Church"
"Brave leadership is required to mobilize the church to become involved in activities that
truly strengthen the city, leadership that values quality over quantity and commitment
over short-term successes. There is a large Christian population in the Orlando area. We
have the opportunity to leverage the body of Christ to further the peace and prosperity of Central Florida like few other places on earth. We also have the responsibility to do so. If the church is going to play a vital role in the transformation of the distressed communities of Central Florida, then our common call to action will have to lead to unity rather than to competitive positioning to acquire the largest congregations in the area. Many do not think it is possible for the church to make such choices. We assert that brave leadership can indeed forge a new path where the body of Christ leads the way to healing in our most distressed communities and inspires others to join the cause."
"Mobilizing the church must be done in a way that does not impose an outside vision or
damage the community which means that leadership must not only inspire others to
action but to the most helpful action. This is mediated by building relationships with the
indigenous leaders within the communities and bringing the church into relationship with those leaders to support them, as well as sharpening their perceptions of assets, dignity, commitment, humility, and other principles of transformation through tools such as Dignity Serves. Many of these leaders do not occupy organizational or institutional
positions of leadership but are well-respected within the community and should be
learned from and supported."
KELLER / POLIS LGBT /CREATIVE CLASS INCLUSION COMPONENT -RICHARD FLORIDA -CITY LAB
NOTE – No other voice in urban development is more important to keep pro LGBTQ+ policy at the cutting edge of and driving Urban focus and funding than Richard Florida.  Keller RTS and CRU ORLANDO "City Reaching " have Richard Florida's ideology as a major factor in its SWC plan
RICHARD FLORIDA'S WORK WITH LGBTQ+ ORG HUMAN RIGHTS CAMPAIGN MUNICIPAL  EQUALITY INDEX.
https://www.hrc.org/press/hrcs-new-municipal-equality-index-details-the-state-of-lgbt-equality-i
"In today's world, cities must compete for business and brain power.   Research shows that to do this, they must treat their LGBT citizens with dignity and respect. Acclaimed Professor Richard Florida authored the forward for the MEI. Professor Florida is a pioneer in research into how the nurturing of a "creative class" (entrepreneurs, artists and architects, researchers, scientists, engineers, and other professionals) creates prosperous, economically competitive cities."
POLIS INSTITUTE AND CRU/KELLER /RTS WORK WITH FLORIDA IDEOLOGY IN ORLANDO
"Richard Florida
Richard Florida is Hirst Professor of Public Policy at George Mason University
School of Public Policy. Prior to 2005, he taught at Carnegie Mellon University's
Heinz School. Florida is best known for developing the concept of the creative
class and studying its effects on urban regeneration.84"
"The Rise of the Creative Class: And How It's Transforming Work, Leisure,
Community and Everyday Life (Basic Books, 2002)
– Creative capital is the ability of people to create, innovate, and invent new things and new ways of doing things.
– Richard Florida has witnessed creative capital, not social capital, driving
economic growth.
– Orlando ranked 38/49 in large regions based on percentage of creative class in
workforce (28%).
– Orlando has a huge percentage of service class workers, topped only by West
Palm Beach and Las Vegas.
– "My conclusion was that rather than being driven exclusively by companies,
economic growth was occurring in places that were tolerant, diverse, and open
to creativity- because these were places where creative people of all types
wanted to live" (pg. 82).  Found on page  80 of STWC Report ."
KELLER / POLIS AND SOCIAL JUSTICE PROGRESSIVES
LIBERAL RON SIDER -ECONOMIC JUSTICE COMPONENT
Ronald Sider
Ron Sider obtained his Master of Divinity and PhD in History from Yale
University. He is well-known for his work which encourages the church to
actively and radically care for the needs of the poor. He has authored over 28
books and 100 articles in religious and secular magazines on various topics. In
October 2006, Christianity Today listed his book, Rich Christians in the Age of
Hunger, as seventh in "The Top 50 Books That Have Shaped Evangelicals".86 He
is founder and president of Evangelicals for Social Action.87
Just Generosity: A New Vision for Overcoming Poverty in America (Baker, 1999)
Sider begins with a description of what poverty looks like, and what causes it,
particularly in America. He lays out a Biblical foundation for empowering the
poor and gives a strategy for doing so that includes efforts from church, business,
government, and schools. He has a balanced view of what justice ought to look
like in society, and his overarching premise is that all individuals should have
access, both by law and in reality, to the resources they need, that if used
responsibly, will enable them to and to earn a decent living and to be dignified
participants in the community. All entities in society are jointly responsible to
allow that to happen. Sider describes the importance of employment and income,
family, health care, education, and welfare in a just society.
BOB LUPTON /RAY  BAKKE LONGTIME LEADERSHIP NETWORK PARTNERS 
"Bob Lupton
Bob Lupton is founder of FCS Urban Ministries, a community development
organization. After beginning his career in business, Lupton and his family
moved to inner-city Atlanta, heeding the call to work with urban neighborhoods
and families. For the past 34 years, Lupton has worked as a Christian community
developer and entrepreneur, bringing together communities of resource with
communities of need. Through FCS, he has developed 3 mixed-income
subdivisions, organized 2 multi-racial congregations, started several businesses,
created housing for a multitude of families, and initiated a range of community
services in his community.88"
"Ray Bakke- Ray Bakke is currently academic dean, distinguished professor of global
urban ministry and chairman of the Board of Regents at Bakke Graduate University
of Ministry. He is founder of International Urban Associates, a network of over 100
urban-based church and mission leaders in many of the largest cities of the world.
Twenty years of his career were spent as a pastor to inner-city churches in Chicago
and Seattle. He has taught at Trinity College, McCormick Theological Seminary,
Northern Baptist Theological Seminary, and Eastern Baptist Theological Seminary.
He served as a consultant in cities across the world and has authored several books,
including A Theology as Big as the City and Street Signs: A New Direction in Urban
Ministry. 89 A phone consultation with Ray Bakke in June 2006 produced the
following information which initiated the research phase of the SWC project:"
POLIS RTS- SWC BRAINTRUST TIM KELLER 
Tim Keller-
"Tim Keller is currently pastor of Redeemer Presbyterian Church in
New York City. He previously served as a Presbyterian Church in America
pastor in Virginia and as a faculty member at Westminster Seminary in
Philadelphia. While in Philadelphia, he and his wife became involved in urban
ministry, including evangelistic outreach to Muslims and a ministry to individuals
with AIDS. He also served as a consultant to a local Christian Service
81 Organization that provided literary education, job training, and job placement to
unemployed and underemployed people in the city.91 An initial meeting with Tim
Keller in October 2006 yielded the following information which guided the
project aims of the SWC research project:
1. Investment in the city of Orlando will be a long-term endeavor- "If you could
turn a neighborhood from poor to middle-upper class, it would take 10-20
years of careful investment into the community."
2. Concentrate your resources on the neighborhood and look for hidden elders of
the community- Empower/partner with the neighborhood. You must have
some middle class people who know how to move into the neighborhood.
Employ those who live in the neighborhood in order to have an impact on
your immediate environment. These individuals will often be women.
3. Operate on the principle of gleaning- "Make less and have others make what
you could have made."
4. Make sure you are giving a community what they are asking for; you must get
the leaders onboard with what you want to give them otherwise your efforts
will fail.
5. Focus on specific goals- Choose 2-3 indicators (i.e. drop-out rate) by doing a
word study. Define your indicators/categories by way of Scripture.
6. Partner with existing ministries which have been started in faith but have little
kind of structure or acumen. Find people with expertise to help run these
ministries. (This can become difficult, because it often turns reveals racial
and class tensions).
7. Concentrate on Protestant churches but also work with Catholic churches.
There should be no theological problem in working with Catholics."
SWC NATIONAL PARTNER LEADERSHIP FOUNDATIONS CELEBRATES SWC IN THE WORK OF KELLER'S NYC BASED /GLOBAL REDEEMER CITY TO CITY 
https://leadershipfoundations.org/ccic/charitytochange/
AGAIN CONSIDER THAT CITY TO CITY IS LEADERSHIP FOUNDATIONS CELEBRATED SUCCESS STORY 
CCIC FEATURED PROJECT: FROM CHARITY TO CHANGE
"The faith community is a potential force for massive social change – yet it is often fragmented, operating in silos, and desperately needing to align and integrate its efforts with the wider community. In New York City alone there are over 8,500 places of worship, and more than 35,000 nonprofits in the city employ more than 600,000 people. Yet, as is the case across America, most of these churches and nonprofits work independently, often unaware of each other and often attempting to reach the same children and families in need."
"Over the past two years, Openfields and Leadership Foundations have worked closely with Redeemer City to City (CTC) to develop an innovative training program to help church planters, rising church leaders, and church collaboratives reimagine how congregations can invest in long-term community change. Now, through the Colangelo Carpenter Innovation Center, we are further developing the program with New York Theological Seminary and poised to distribute it through the LF network and beyond."
"The vision for this project is for churches, independently and collectively, to employ or support community-based "Routers" as a means of accomplishing collaborative, integrative ministry for the renewal of their surrounding communities. We call this program From Charity to Change."
KELLER IS NOT PROVIDING GOSPEL FOCUS BUT DRIVING  SOCIAL CHANGE .
Click to access civilitas_vsp_paper.utv.pdf
"In a city like New York, this would include Christian leaders
like Tim Keller, Cardinal Dolan, Gabriel Salguero, A.R. Bernard,
and Rich Mouw. The cultural elite would be represented by people
like journalist and presidential aide, George Stephanopoulos; New
York Times writer, David Brooks; the president of New York
University; the chief of police; the superintendent of public schools
and the mayor. "
Strategy
"Civilitas will seek to build a national network of Christian
leaders and cultural elites from among select cities across the
country. Through the Civil Conversations and through the
networks and dialogues that develop, Civilitas will also work to
identify key issues that are of paramount importance for the
common good of our culture.
Such issues will likely include the welfare of our children,
the crisis in our public schools, the prevalence of violence in our
society, the breakdown of family and community life, and cultural
cohesion and the future of democracy in an increasingly diverse
population"
SEVEN STEP STRATEGY 
Five "Implement the process of collaboration on projects that
meet needs while also building trusting relationships.
During the time of making progress towards civility, our
Civilitas Theory of Social Change – developed in
partnership with sociologists at Princeton, Yale, and
UVA – will be used to guide and refine the actual
practice and progress of change."
ANOTHER REDEEMER CITY TO CITY PARTNER
Partner with Keller and Leadership Foundations is Openfields in NYC.
Openfields helps organizations translate big ideas and complex information into actionable strategies for growth and engagement."
"Services: Insights to drive impact.
We develop agile strategies and creative programs based on insights into organizational culture, data, and trends shaping our economy and society."
"Learning & Research
Seeing the past, present, and future more clearly in order to drive more effective decisions today."
+ Organizational Assessments
+ Curated Research
+ Trends Analysis
+ Data Analysis & Visualization
+ Measuring Performance & Impact
"Vision & Strategy
Translating learning into agile plans for organizations to grow, manage change, and prepare for the future. "
+ Visioning Workshops
+ Strategic Planning
+ Scenario Planning
+ Business Modelling
+ Expert Roundtables
"Design & Implementation
Developing dynamic programs to increase learning, maximize engagement, and accelerate growth. "
+ Custom Learning Programs
+ Program Design
+ Network Design
+ Brand & Communications
+ Coaching & Team Development
Portfolio: Experience our work.
"We ask questions, dive into data, invite people to the table, generate ideas, imagine the future, test and learn, launch initiatives, host events, train teams, and pay attention to every detail."
"The organizations we support.
We've helped large and small corporations, universities, philanthropies, local and national non-profits, faith-based and arts organizations from South Carolina to Atlanta, DC, New York, Boston, and Palo Alto."
INTERESTING PARTNERS FOR "GOSPEL " WORK.
WHERE DOES IT GO FROM HERE ?
Keller's work is global. It has massive financial backing . It is either the work of the Kingdom or it is totally antithetical to it.
Which is it ? The Believer today in a church under the influences of The Gospel Coalition
and Tim Keller – those who use his books as discipleship tools or curriculum and especially those who fall into the "donor class" in Keller's "Generosity Movement " must decide for themselves .
John 18
"33 Then Pilate entered the [h]Praetorium again, called Jesus, and said to Him, "Are You the King of the Jews?"34 Jesus answered him, "Are you speaking for yourself about this, or did others tell you this concerning Me?"
35 Pilate answered, "Am I a Jew? Your own nation and the chief priests have delivered You to me. What have You done?"
36 Jesus answered, "My kingdom is not of this world. If My kingdom were of this world, My servants would fight, so that I should not be delivered to the Jews; but now My kingdom is not from here."
37 Pilate therefore said to Him, "Are You a king then?"
Jesus answered, "You say rightly that I am a king. For this cause I was born, and for this cause I have come into the world, that I should bearwitness to the truth. Everyone who is of the truth hears My voice."
38 Pilate said to Him, "What is truth?" And when he had said this, he went out again to the Jews, and said to them, "I find no fault in Him at all."
Revelation 17
"1 Then one of the seven angels who had the seven bowls came and talked with me, saying [a]to me, "Come, I will show you the judgment of the great harlot who sits on many waters, 2 with whom the kings of the earth committed fornication, and the inhabitants of the earth were made drunk with the wine of her fornication."
3 So he carried me away in the Spirit into the wilderness. And I saw a woman sitting on a scarlet beast which was full of names of blasphemy, having seven heads and ten horns. 4 The woman was arrayed in purple and scarlet, and adorned with gold and precious stones and pearls, having in her hand a golden cup full of abominations and the filthiness of [b]her fornication. 5 And on her forehead a name was written:
MYSTERY, BABYLON THE GREAT,
THE MOTHER OF HARLOTS
AND OF THE ABOMINATIONS
OF THE EARTH.
6 I saw the woman, drunk with the blood of the saints and with the blood of the martyrs of Jesus. And when I saw her, I marveled with great amazement."