WHAT A SHOCKER TO FIND MARVIN OLASKY THE FAMED "FORMER COMMUNIST " EDITOR OF WORLD MAGAZINE INTERVIEWING & CAMPAIGN FOUNDER AT PATRICK HENRY COLLEGE FORUM.
Rev. Thomas Littleton                                                                                           12/11/2019
Many Conservative Christians love and trust World Magazine as a source of news and "World" events .They count on unique insights from a Conservative Christian Worldview and the work long time World editor Marvin Olasky. By reputation Olasky is a Christian saved from the world of Marxist ideology after reading the New Testament in Russian .
WHO IS MARVIN OLASKY?
World Magazine
https://world.wng.org/authors/marvin_olasky
"Our world needs more people who are intent on seeking wisdom. And WORLD is working hard to bring you insight into current events so you can share with others a richer, more considered view of the news from around the world. As many have come to expect, WORLD reports the news from a Christian worldview: interpreting world events under the reality of the Christian faith. We strive to provide clarity—relying on the talents of highly skilled, professional journalists and commentators—so you receive stories that are fact-based and put into their proper context. You get the news straight up, unburdened from points of view that fight against ultimate truth."
World has sites dedicated to reaching Kids
And Teens
OLASKY BIOGRAPHY
https://www.nndb.com/people/325/000058151/
This is a beta version of NNDB

Search:
All Names
Living people
Dead people
Band Names
Book Titles
Movie Titles
Full Text
for  
Marvin Olasky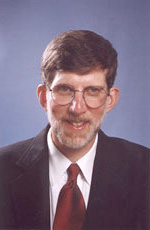 AKA Marvin N. Olasky

Born: 12-Jun–1950
Birthplace: Boston, MA

Gender: Male
Religion: Presbyterian
Race or Ethnicity: White
Sexual orientation: Straight
Occupation: Pundit, Historian, Journalist

Nationality: United States
Executive summary: The Tragedy of American Compassion

Marvin Olasky stands as one of the first major intellectual successes in the American conservative movement, a man whose views on welfare were codified into law in the late 20th century. Born into a Jewish family in Boston, Marvin Olasky became an avowed Atheist and Marxist in high school and a member of the Communist party in 1972. While attending the University of Michigan, Olasky's beliefs made a complete reversal after a spiritual awakening: either due to a decision to read the New Testament in Russian or a sudden existential crisis while reading Lenin, Olasky found himself a fervent supporter of the Christian conservative movement. He was baptized into the Presbyterian church in 1976; in 1992 he helped found the Redeemer Presbyterian Church in Austin, TX.

Olasky has taught in the journalism department at the University of Texas at Austin since 1983, becoming a full professor in 1993. Midway through his term as associate professor, he came to the attention of Reconstructionist philanthropist Howard Ahmanson, Jr., who gave him the editorship of the Turning Point series of books via his charitable arm, the Fieldstead Institute. Olasky wrote its first installment, A Christian Worldview Declaration (1987), as well as the Capital Research Center series Patterns of Corporate Philanthropy.

This initial work brought him to the attention of the Lynde and Harry Bradley Foundation, which funded him as a two-year Bradley scholar at the The Heritage Foundation. His two 1988 books on the mass media, Prodigal Press: The Anti-Christian Bias of American News Media and The Press and Abortion, 1838-1988 outlined philosophies that harmonized with the Christian agenda of World magazine, of which he became editor in 1992. He was instrumental in that periodical's 1998 spawning of the World Journalism Institute, which seeks to recruit and train Christian journalists and inject them into the mainstream media.

He has since written over 16 books, most notably The Tragedy of American Compassion (1992), which blamed the countercultural revolution of the 1960s for society's ills thirty years later and claimed that welfare needed a basis in Christianity if it was to have any lasting effect. The book gained the endorsement of William Bennett, who passed it on to Newt Gingrich, who in turn shilled it to every Republican in the House of Representatives. In January 2001, he saw the policies outlined in this book put into law with the creation of the White House Office of Faith-Based and Community Initiatives. George W. Bush has called him "compassoniate conservatism's leading thinker"; in 1999, he chaired an advisory subcommittee on religion and public policy for the then-governor.

Wife: Susan Olasky (juvenile author, Young American Patriot, m. 1976)
Son: Pete (b. 1977)
Son: David (b. 1980)
Son: Daniel (b. 1985)
Son: Benjamin (adopted, b. 1990, bi-racial)

University: BA American Studies, Yale University (1971)
University: MA American Culture, University of Michigan (1974)
University: PhD American Culture, University of Michigan (1976)
Lecturer: San Diego State University (1976-77)
Professor: Journalism, University of Texas at Austin (1983-)
Provost: The King's College, New York City

World Editor, Columnist (1992-)
Austin American-Statesman Columnist (1996-2003)
The Boston Globe Reporter (1970-71, 1973)
DuPont Executive speechwriter, public affairs coordinator (1978-83)
Acton Institute Senior Fellow (1999-)
American Compass
Lynde and Harry Bradley Foundation
Capital Research Center Senior Fellow (1991-)
Center of the American Experiment Board of Advisors
Communist Party USA 1972
The Heritage Foundation Bradley Scholar (1989-90)
Fieldstead Institute Editor, Turning Point book series
Interfaith Stewardship Alliance advisory board
Progress and Freedom Foundation Senior Fellow (1995-96)
TheVanguard.Org Board of Advisors
World Journalism Institute
Converted to Atheism 1964
Born-Again Christian 1976
Russian Ancestry
Jewish Ancestry

Author of books:
MARVIN OLASKY AND GEORGE W & "COMPASSIONATE CONSERVATISM"
Olasky is known for having literally "written the book " (The Tragedy of American Compassion) on Christian charity and volunteerism that in many ways brought about the "Compassionate Conservatism" strategy and embrace of the now infamous Faith Based Partnerships of the George W Bush Presidency  . Bush first applied the Olasky ideology in Texas as Governor and then nationally as President. In the view of some, including this writer, these programs have greatly compromised Christian understanding of and ministry vision and the church in America has never recovered .
EVEN OLASKY HAD CONCERNS…OR DID HE REALLY?
Though credited with having inspired the "Compassionate Conservatism" of President  George W. Bush, Olasky was among those who expressed concerns over Faith Based Partnerships model. Was this nothing more than DIALECTIC dialog for the public consumption?
As we shall see Olasky is now working to promote one of the organizations called the & Campaign  co-led by Michael Wear whose work in the Obama FBP made the "worst fears" of Olasky over these programs become a horrifying NIGHTMARE reality for American Christians and their churches.
SOME CONTEXT FOR THE CONCERNS FROM THE NYT
"The White House, which opened its Office of Faith-Based and Community Initiatives just last week, was prepared for attacks from civil libertarians and religious leaders who have said his plan will undermine the separation of church and state."
"But now the initiative is under fire for different reasons from conservative religious leaders who should have been Mr. Bush's staunchest allies. In recent days two longtime Bush supporters, the religious broadcaster Pat Robertson and Marvin Olasky, author of the book "Compassionate Conservatism," have attacked the idea of encouraging partnerships between government and religious groups, and other conservatives are raising similar doubts."
"Their concerns reflect long-held fears among conservative and evangelical Christians that by accepting government financing for endeavors from homeless shelters to job training programs, religious programs invite government meddling in their mission and message."
CONCERNS CONFIRMED  WHEN FBP FELL INTO OBAMA HANDS LED BY MICHAEL WEAR NOW OF & CAMPAIGN 
This writer has reported a great deal on the concerns about the Obama era reforms of the FBP and how it was used to compromise Conservative Christian denominations and ministries like the Southern Baptist whose head CEO of the SBC Executive Committee joined WITH radical homosexual lobby and funding groups like the Human Rights Campaign and ARCUS to "find common ground for the common good". These "partners " were also joined by radical Islamist group leaders and socialist "Christians" like Jim Wallis and Joel Hunter for a opportunity to cash in on big tax dollars.
OBAMA'S FBP LEADER MICHAEL WEAR NOW CO-HEADS THE &CAMPAIGN
OLASKY IS PROMOTING BOTH WEAR AND &'S JUSTIN GIBONEY 
https://andcampaign.org/leadership
The & Campaign's stated purpose is the "disrupt the 2020 elections" and to promote "Biblical Values & Social Justice . One of the & executive leaders is Justin Giboney an Atlanta Attorney and a Democrat Party strategist and Obama 2012 delegate and a (presumed Hillary Clinton) Democratic delegate for 2016 election.
Michael Wear is & Campaigns other executive leader .Wear was a 20 year old White House staffer and helped oversee Obama's FBP reforms and draw conservative evangelicals into it's dangerous compromises. His key role in this work is recounted and celebrated by other sell out evangelicals like Russell Moore and Tim Keller in Wear's book "Reclaiming Hope"
PATRICK HENRY COLLEGE BACKGROUND
"Influencing The World Through Christ"
"Patrick Henry College exists to glorify God by challenging the unacceptable status quo in higher education, lifting high both faith and reason within a rigorous academic environment; thereby preserving for posterity the ideals behind the "noble experiment in ordered liberty" that is the foundation of America"
OLASKY AND THE GILBONEY /&CAMPAIGN INTERVIEW 
https://www.phc.edu/news/newsmaker-interview-series-2019

Dr. Marvin Olasky, Editor-in-Chief of WORLD Magazine is back for another week of "Newsmakers" interviews! This April, he will be interviewing 11 national leaders covering topics of political strategy, public policy, religious liberty, criminal justice reform, gender identity, and philanthropy. "
"Join us April 2-10, 2019 in the Barbara Hodel Center in person or online to participate in these sessions.  We encourage you to share this exciting opportunity with your local community. Admission is free and open to the public."
1. Justin Giboney: The "And Campaign" for Redemptive Justice
"Atlanta attorney and political strategist. Co-chair of Obama for America's Gen-44-Atlanta Initiative"
NOTE: Obama Administration's Michael Wear the & Campaign's other executive leader  was interviewed by Olasky two years ago in the same Patrick Henry College forum.Wear is pictured above third from left on the bottom row.
SOME DISTURBING DETAILS OF THE  JUNE 2016 GIBONEY  INTERVIEW
*Olasky openly promotes the & Campaign and its website .
*Olasky promotes the social justice agenda of & campaign as compatible with "Biblical Values" ( as a former communist how does Olasky NOT recognise the socialist/ Marxist ideologies behind the Social Justice narrative of &Campaign and Giboney?)
*Giboney is not debated or challenged by Olasky on ANY of this crafted talking points. Instead Gilboney is allowed to recruit from the students of Patrick Henry College, most being from conservative Christian families and many homeschooled .
*Olasky promoted the same perspective as & Campaign and others like 9MARKS  Mark Dever and Jonathan Leeman on  the" problematic position" for Christians politically being  "single issue voters"  or pro life /anti-abortion. Lots of fake talking points and carefully crafted effort going on here.
*Olasky is openly promoting Third Way political compromise WITH Giboney
*Giboney and Olasky promote the DEADLY  "Third Way " compromise of "Fairness for All" on Religious Liberty and LGBTQ rights .
*Olasky ask for Giboney to refer Conservative Christians to news sources "from the other side" to better understand them. Giboney recommends Communist Van Jones of CNN and the Obama administration.
Van Jones was "outed " by Conservative talk show host Glenn Beck and forced to resign and be reassigned in a less visible role in the Obama regime.
https://www.politifact.com/truth-o-meter/statements/2009/sep/08/glenn-beck/glenn-beck-says-van-jones-avowed-communist/
Huffington Post tried to defend Jones (  https://www.huffpost.com/entry/glenn-beck-gets-first-sca_n_278281)
HERE IS THE PHC OLASKY AND & CAMPAIGN'S JUSTIN  GIBONEY INTERVIEW 
Patrick Henry College | Justin Giboney
"In conjunction with WORLD Magazine, Patrick Henry College presents its interview with Justin Giboney as a part of the Newsmaker Interview Series with Marvin Olasky, editor-in-chief at WORLD and Distinguished Chair of Journalism and Public Policy at PHC. April 2 at
12:20
Justin Giboney, Atlanta attorney and political strategist, was co-chair of Obama for America's Gen44-Atlanta Initiative. Subject: The And Campaign for Redemptive Justice
http://andcampaign.org/justin-giboney
. The nation's top-tier colleges and universities are no longer producing godly leaders capable of preserving American liberty. Patrick Henry College challenges the unacceptable status quo in higher education by combining the academic strength and commitment to biblical principles that elite institutions have lost; a commitment to high academic rigor, fidelity to the spirit of the American founding, and an unwavering biblical worldview. PHC graduates think clearly, communicate persuasively, and are best equipped to serve Christ faithfully. PHC exists for Christ and for liberty. Founded in 2000, PHC offers a unique classical Christian liberal arts program that combines high academic rigor, fidelity to the spirit of the American founding, and an unwavering biblical worldview; producing an unmatched record of performance for such a young institution. Patrick Henry College is already known as one of the top pre-law advising programs in the nation."
WORLDVIEW WEEKEND/ BRANNON HOWSE WITH THIS AUTHOR DISCUSS THE PHC/WORLD/ OLASKY INTERVIEW 
http://www.worldviewweekend.com/radio/audio/brannon-howse-december-10-2019
https://podcasts.apple.com/cr/podcast/brannon-howse-december-10-2019/id280313970?i=1000459264191
Escuchar en Apple Podcasts
Guest: Tom Littleton. Tom joins Brannon in studio as they bring us an update on the And Campaign and Neighborly Faith. Topic: Hardly a week goes by that conservatives don't find themselves being disappointed by another personality or institution that is giving credibility to the Marxianity that is engulfing evangelicalism. Brannon and Tom discuss Patrick Henry College recently sponsoring a forum with Marvin Olasky of World Magazine interviewing Justin Giboney of the And Campaign. The And Campaign is run by two Obama, Democratic operatives that are seeking to infiltrate evangelicalism for the 2020 election voters. Olasky not only praises Giboney but does not push back when Giboney recommends people read radical Van Jones. Topic: Brannon and Tom have spent some time researching the background of some of those working with Neighborly faith that is touring American, Christian colleges and universities. Did you ever think that Moody Bible College, Wheaton College, Taylor University, InterVarsity, CRU, and The Southern Baptist Convention would take part in brainwashing students on the campus of Christian colleges through interfaith dialogues with jihadis? Topic: We take your calls.
THE QUESTIONS THAT LINGER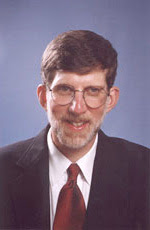 * Why is Patrick Henry College hosting & Campaign's Giboney or Michael Wear Obama Foundations "Ambassador to America's Believers "?
*Why is Olasky allowing the  promotion of the propaganda of Fairness for All" ?
*Why is a former Communist like Olasky unable to recognize and leave & Campaign/ Giboney's Cultural Marxist ,Social Justice and Third Way politics unchallenged?
*Why is Olasky in agreement with Giboneys positions above- especially on Third Way political strategy given its origins and Olasky's past?
https://www.jacobinmag.com/2016/02/atkins-dlc-third-way-clinton-blair-schroeder-social-democracy/
https://www.marxists.org/archive/sik/1972/third-way/introduction.htm
http://politybooks.com/bookdetail/?isbn=9780745622675
*Why does Olasky NOT challenge Giboney's promotion of Communist Van Jones ?
WORLD MAGAZINE , PATRICK HENRY COLLEGE AND OLASKY
Is World Magazine COMPROMISED  or compromising with & Campaign politics?
Is Patrick Henry College a safe place for your conservative Christian STUDENTS and homeschool graduate?
Is Marvin Olasky still a communist at heart? Then why as a Christian does Olasky NOT SEE that & Campaign is clearly a Democratic Party/ Obama Foundation operation FILLED with Cultural Marxist ideology? WHY is he promoting it ?