CHRISTIANITY TODAY JUST MADE THE KIND OF NEWS THAT NO NEWS PUBLICATION WANTS TO MAKE IF IT INTENDED TO SURVIVE. HOW COULD IT LEADERS MAKE SUCH A STUPID MISTAKE? THE ANSWER MAY BE THE AMERICAN UNITY FUND & CT's NEW CEO.
Rev Thomas Littleton                                                                                                 12/22/2019
Many long trusted Christian institutions are on their way out as more and more of them pander to audiences outside their base and ally with dirty partners, tainted money, and left wing politics .This past week Christianity Today (CT) may have signaled that they are the latest "For Whom the Bell Tolls" in evangelicalism for 2019. Few could have missed this story about CT's editor Mark Gallis now infamous article lending validation to the "impeachment" clown show by desperate Democratic leadership against President Donald Trump. No matter what the motive for the ill advised move by editorial (using the term loosely) "leadership"  … it could simply not have gone more poorly for Galli and for Christianity Today.
DEATH BY KEYBOARD …AND STUPIDITY FROM THE ECHO CHAMBER
The CT story line read
OUCH
THAT KIND OF OUT OF TOUCH STUPIDITY REALLY HURTS
Rival Christian Post must have loved it as they waited for the evangelical response which was overwhelmingly anti CT. The  Christian Post  headline is staggering as well.
"Nearly 200 evangelical leaders slam Christianity Today for questioning their Christian witness."
The take away for most evangelicals has been that CT is moving in unison and in step with the Democratic Party and it's leaders who have mocked the public support of a popular President.
WHY IS THIS HAPPENING TO CHRISTIANITY TODAY? HOW COULD SUCH A MISTAKE IN JUDGEMENT BEEN MADE?
Here are a FEW DISTURBING FACTS to consider :
On December 6th 2019 just a short 2 1/2 weeks before the self inflicted silver bullet of CT with the " Trump Removal"story, Christianity Today punted a hot potato into play in the Religious Liberty discussion vs LGBTQ "rights". They also may have inadvertently revealed some prejudiced favoritism toward a very disturbing and recurrent POLITICAL FORCE hidden away among the GOP & evangelicals.
THE FAIRNESS FOR ALL SELL OUT OF RELIGIOUS LIBERTY TO LGBTQ RIGHTS.
https://www.christianitytoday.com/news/2019/december/fairness-for-all-act-congress-lgbt-religious-liberty.html
Fairness For All  (FfA) is marketed to be a "third way" compromise to the Equality Act LGBTQ dream legislation currently half way through the Congress approval process. The CCCU, NAE and the Mormon church have jumped in behind the compromise. BUT CT exposed WELL in advance of the public's knowledge that another "partner " was in the mix behind "Freedom for All".
After listing the supposed opposition to Fairness for All CT goes on to say –
"Other evangelical leaders, however, including pastor Tim Keller, legal scholar John Inazu, and CT editor in chief Mark Galli, have argued that a both/and approach is possible. The Fairness for All idea has also received support from some legal scholars, and it has been endorsed by the Seventh-day Adventist Church and the Church of Jesus Christ of Latter-day Saints. A similar law has been enacted in Utah, with the support of the LDS church."
(NOW LISTEN CLOSELY TO WHAT CHRISTIANITY TODAY REVEALS)
"Despite opposition from some conservative evangelicals, the CCCU has continued working toward a legislative solution that would connect religious liberty and LGBT rights. The organization partnered with the American Unity Fund (a politically conservative LGBT-rights group) and the 1st Amendment Partnership (a religious-freedom advocacy organization) to develop the legislation and build support for the legislative strategy."
PROBLEM HERE ?
Besides the fact that the controversial  anti Trump CT editor Mark Galli is named among the supporters of Fairness for All make note of this statement and read on ;
"…. the CCCU has continued working toward a legislative solution that would connect religious liberty and LGBT rights. The organization partnered with the American Unity Fund (a politically conservative LGBT-rights group)"
AMERICAN UNITY FUND IS NOT A CONSERVATIVE ORG!
NOT UNLESS YOU SEE THE FULL RANGE OF LGBTQ RIGHTS APPROACHED FROM BOTH SIDES OF THE POLITICAL DIVIDE AS A CONSERVATIVE POINT OF VIEW. FUNDING CONSERVATIVE CHANGE IS NOT THE SAME AS FUNDING CONSERVATIVES.
In fact CT looks to be not only knowledgeable of the partners behind Fairness for All well before most in the public could have known but ALSO looks to be willing to misrepresent the one of those key partners to which CT has DISTURBING TIES.
WHO IS THE AMERICAN UNITY FUND?
AUF is the organization of pro LGBTQ rights  billionaire Paul Singer
Singer is a supporter of the radical Human Rights Campaign who is pushing the Equality Act. Singer is a Hedge Fund investor. He is simply placing funding on both sides to win either way and "hedging " his investment.
"The Paul E. Singer Foundation and the Daniel S. Loeb Family Foundation will give at least $3 million in grants to the HRC Foundation over the next three years in support of various objectives. These include providing fellowships to LGBT activists outside the U.S. and highlighting American groups that support homophobic and transphobic initiatives in other countries." (Nov 6 2013)
YET EVEN SOME LGBTQ RIGTHS ADVOCATES HAVE A PROBLEM WITH SINGER FUNDING
"Some LGBT rights advocates questioned the new initiative and in particular Singer's funding of it."
"HRC is receiving its money for gay rights in the Third World from the man who 'virtually invented vulture funds': a form of speculation that's one of the worst contributors to Third World poverty ever," Scott Long, who is the former executive director of Human Rights Watch's LGBT program, wrote on his blog"
AUF AND THE GOP :WHY YOUR REPUBLICAN DID NOT FIGHT FOR MARRIAGE 
Singer's AUF PAC also infamously influenced the GOP to STOP opposing Gay marriage.
https://ballotpedia.org/American_Unity_Fund
BUT  ACCORDING TO CHRISTIANITY TODAY AUF IS CONSERVATIVE 
CT IS TELLING US THAT AMERICAN UNITY FUND IS A CONSERVATIVE GROUP POLITICALLY AS IT INFORMS CHRISTIANS OF THE FAIRNESS FOR ALL COMPROMISE.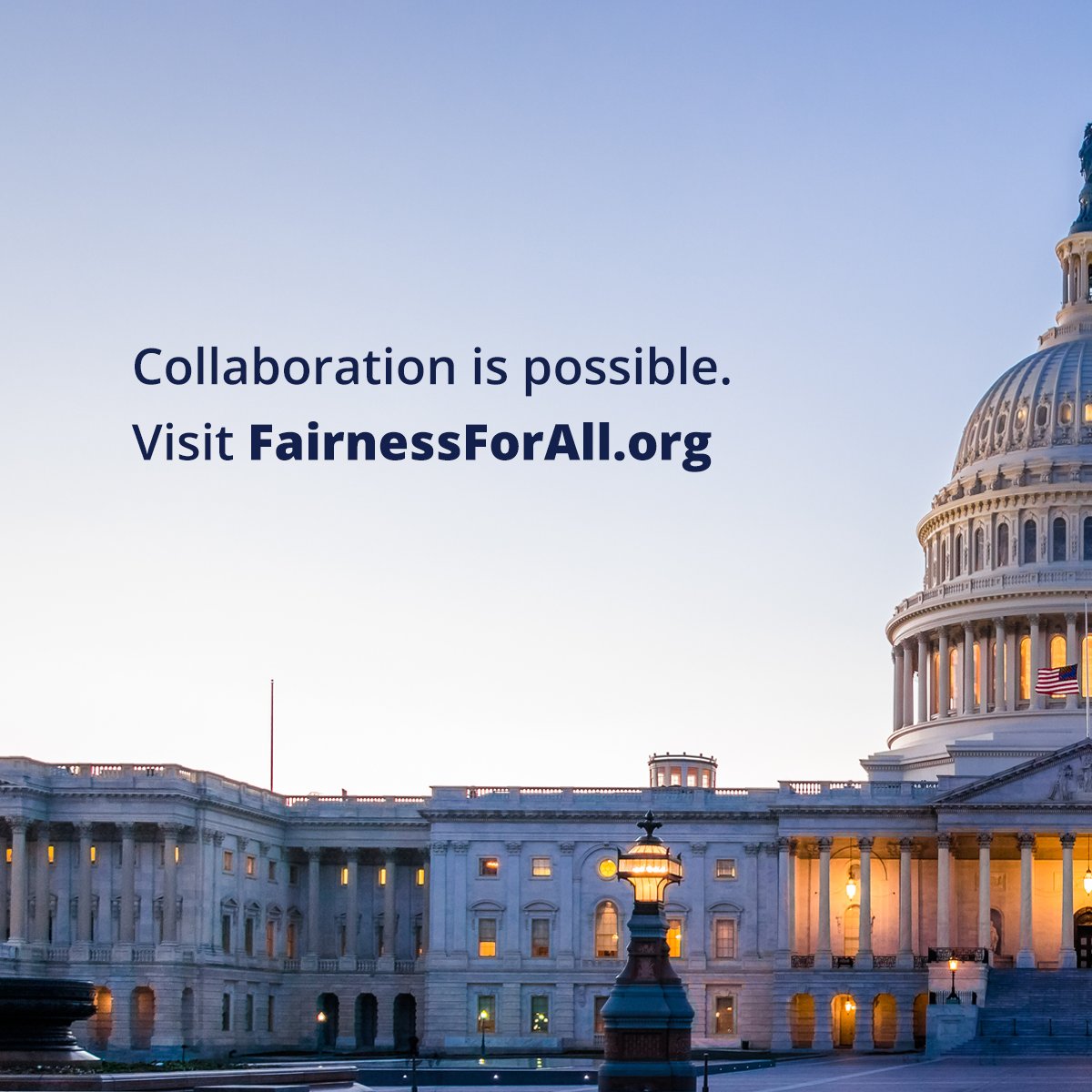 (The .org for Fairness outlining its partners just surfaced very recently showing the American Unity Fund -Alliance for Lasting Liberty or ALL with among others the Evangelical partner & Campaign headed by a Democratic Party strategist and the Obama Foundation Faith Ambassador)
Read more on Fairness for All and Singer ties into Southern Baptist here :
https://thirtypiecesofsilver.org/2019/12/17/russell-moores-friends-at-campaign-hook-up-paul-singer-with-revoice-for-lgbtq-rights/
See & Campaigns deep penetration of the Southern Baptist here:
https://thirtypiecesofsilver.org/2019/12/15/baptist-send-network-vp-launched-campaign-at-his-blueprint-church/
IT DOES GET WORSE.
HOW ELSE IS SINGER TIED TO CT LEADERSHIP?
Leadership at CT changed in April 2019  when Timothy Dalrymple took the helm as CEO and President.
https://www.christianitytoday.com/news/2019/february/christianity-today-appoints-timothy-dalrymple-as-new-presid.html
Of note in the CT article announcing Dalrymples appointment to head the publication:
"In 2013 Dalrymple founded Polymath, a creative agency that helps clients with branding, design, web, video, marketing and communications, and content development. Its clients have included the Museum of the Bible, International Justice Mission, the American Enterprise Institute, and Indiana Wesleyan University."
( Pay special attention to this part )
"Today, after 18 years of marriage, Tim and Joyce have three daughters; the family is currently active at Perimeter Church in Johns Creek, Georgia."
DALRYMPLE AND PERIMETER (PCA) CHURCH & CAMPAIGN PARTNERSHIP
While at Perimeter the Atlanta PCA church of founding Pastor, Tim Keller pal, Randy Pope – Timothy Dalrymple had become involved with the urban/ artsy "Terminus Collective" housed on the Perimeter campus and led by artist Amisho Baraka Lewis. Dalrymple's firm Polymath even became a sponsor of the Terminus Collective with Perimeter Church. TC was also co founded by a Perimeter elder.
https://polymath.io/team/tim-dalrymple/
Christianity Today chief editor prior to Galli was Andy Crouch who is now in the leadership of the Revoice pro LGBT+ Thriving in Historic Christian Tradition " movement Crouch and Dalrymple collaborated with Amisho Baraka Lewis in this Terminus Collective event .
"The evening discussion will focus on: Why does art matter? How have artists of all kinds impacted culture? Join us for a panel discussion as we discuss how arts and creativity have shaped culture in the past and how it continues to shape society today."
"Panelist: Andy Crouch, Sho Baraka, Dr. Timothy Dalrymple and Dr. Donna Harper"
https://www.facebook.com/events/ponce-church-atlanta/terminus-collective-may-city-syllabus/635373946807975/
SO CHRISTIANITY TODAY'S NEW CEO IS PARTNERING WITH AMISHO BARAKA LEWIS WHILE "SHO BARAKA ",AS HE IS CALLED, IS A COFOUNDER OF THE SINGER FUND PARTNER IN FAIRNESS FOR ALL & CAMPAIGN .
https://andcampaign.org/leadership
Again Timothy Dalrymple is actively promoting the ministry Terminus Collective of & CAMPAIGN/ AUF partner co-founder Amisho Baraka Lewis.
IT GETS MORE DISTURBING FROM HERE .
According to Timothy Dalrymple he is also part of another Paul Singer funded organization the "Philos ProJect".
The Jewish Billionaire Behind a New Christian Anti-Iran Group
"So who is behind The Philos Project? It isn't registered as a legal entity of any sort in New York State. Someone must be paying the bills, but who? The domain name, which was registered last May, offers the first clue. A woman named "Michele Packman" is listed as the "registrant name."
"Googling her name reveals that Packman is the director of operations and human resources at Singer's family office. A little more research reveals that the Paul E. Singer Foundation is described as a "core funder " of the Philos Project on the website of the Jewish Funders Network International Conference, an event scheduled to be held later this month in Tel Aviv."
DALRYMPLE AND PHILOS PROJECT
"I really enjoyed being a part of this with some Polymath Innovations colleagues last week. It was an amazing trip with an outstanding group of artists and creatives of all stripes. Many thanks to Makoto Fujimura and Philos Project for a moving and thought-provoking journey."
"In this region of conflict, painter Makoto Fujimura led the recent Philos artists trip in an ancient Japanese practice of reconciliation—the tea ceremony—used by persecuted Christians in seventeenth-century Japan."
WARNINGS ABOUT PHILOS PROJECT SINGER BACKING FROM CONSERVATIVES 
Liberty Council warned Christians when it reported in 2016 in the Singer funding with Philos Project  along with his other work to influence evangelicals .
https://www.lc.org/newsroom/details/072516-lgbt-activist-paul-singers-tangled-web-with-christians-to-reach-millennials
"Until recently Singer's efforts focused on courts, Republican candidates and lawmakers, and young conservatives. Now he is expanding his circle to Christian students on college campuses. Through another of his funded groups, The Philos Project, Singer has entered into a partnership with Hobby Lobby's MOTB to create "Passages Israel." On the surface this partnership might seem harmless, but it comes with a warning tag. "
DALRYMPLE AND COUNCIL of CHRISTIAN COLLEGES AND UNIVERSITIES 
DALRYMPLE IS SPEAKING WITH & CAMPAIGN CO-FOUNDER JUSTIN GIBONEY AT CCCU 2020 CONFERENCE -BOTH ARE SINGER'S AUF PARTNERS 

---
January 29 – 31, 2020
Washington, D.C.
OUR SPEAKERS
Timothy Dalrymple
President & CEO, Christianity Today
Justin Giboney
President, The AND Campaign
SINGER AND THE MORMONS
DALRYMPLE HAD A  POSITIVE TAKE ON THE MITT ROMNEY BID FOR THE WHITE HOUSE IN 2012 WHEN BOTH ROMNEY AND THE GOP HAD TAKEN LARGE DONATIONS FROM PAUL SINGER
ROMNEY MAY BE ONE OF THE MAIN REASONS THAT THE MORMON CHURCH IS ALSO PART OF THE FAIRNESS FOR ALL ALLIANCE WITH DALRYMPLE FRIENDS AT & CAMPAIGN AND THE CCCU.
THE BIBLE MUSEUM 
Many evangelicals excited about the opening of the Bible Museum in DC were shocked when news surfaced in 2016 (reported by the Liberty Council ) that the Bible Museum project had accepted Paul Singer's funding. Reportedly the Singer donation was over a million dollars.
https://www.lc.org/newsroom/details/072516-lgbt-activist-paul-singers-tangled-web-with-christians-to-reach-millennials
"LGBT Activist Paul Singer's Tangled Web with Christians to Reach Millennials"
Remember Christianity Today's new President and CEO Dalrymple boast that the Museum of the Bible is a client as quoted above and here.
"In 2013 Dalrymple founded Polymath, a creative agency that helps clients with branding, design, web, video, marketing and communications, and content development. Its clients have included the Museum of the Bible"
SINGER ORGANIZATIONS AMONG POLYMATH CLIENTS
POLYMATH /PARTNERS CLIENTS INCLUDE SEVERAL SINGER FUNDED ORGANIZATIONS AND ALLIES
Perimeter Church
Philos Project
Museum of the Bible
Terminus Collective
WHAT MAY BE MOST DISTURBING ABOUT CHRISTIANITY TODAY IS THAT IT IS A NON PROFIT .
"Christianity Today strengthens the church by richly communicating the breadth of the true, good, and beautiful gospel."
https://www.christianitytoday.org/partner-with-us/
"Christianity Today is a nonprofit, global media ministry. It's needed now more than ever. We can't advance the thoughtful Christian journalism that the church needs without you. Because of support from readers like yourself, Christianity Today continues to:"
Little can be fully KNOWN  about the extent to which such troublesome ties and funding from people like Paul Singer have infiltrated the mission of Christianity Today. The organization itself is regarded as a ministry and since it a non profit CT may have taken donations directly from Singer or any number of other equally pro LGBTQ or anti Repubican or, for that matter, anti Christian organizations and  individuals.
Perhaps Timothy Dalrymple would be willing to open the books of Christianity Today and let us – the Christian community in America know. How about Timothy?
MEANWHILE CT REMAINS SUSPECT AND FACES ITS FUTURE …IF IT HAS ONE.
SLAMMING CT WILL BE THE HOBBY OF EVANGELICAL PUNDITS FOR THE NEXT 11 MONTHS.
Even the President got in on the action pointing out CT's idiotic move.
"A far left magazine, or very "progressive," as some would call it, which has been doing poorly and hasn't been involved with the Billy Graham family for many years, Christianity Today, knows nothing about reading a perfect transcript of a routine phone call and would rather….."
MORE
"I guess the magazine, "Christianity Today," is looking for Elizabeth Warren, Bernie Sanders, or those of the socialist/communist bent, to guard their religion. How about Sleepy Joe? The fact is, no President has ever done what I have done for Evangelicals, or religion itself!"
Franklin Graham commented on CT and his father who co-founded the publication.
"My father would be embarrassed," Franklin Graham said in an interview of how his father, Billy Graham, who founded the magazine in 1956, would view the move. The younger Mr. Graham has often defended the president.
"It is not going to change anybody's mind about Trump," he added. "There's a liberal element within the evangelical movement. Christianity Today represents that."
THE CT STORY IF YOU WERE IN A COMA LAST WEEK 
For those who missed it you can read about the Mark Galli editorial suicide here :
The CT self inflicted silver bullet .
https://www.christianitytoday.com/ct/2019/december-web-only/trump-should-be-removed-from-office.html
New York Times evangelical drama story writer pushed the CT story.
CNN could not resist the Fake News
https://www.cnn.com/2019/12/19/politics/christianity-today-op-ed-trump-removal-office/index.html
Worldview Weekend Television host Brannon Howse recalled this bizarre piece written by Mark Galli for CT in 2010. You really can't make this stuff up folks.
"Christianity Today Editor in Chief Called God a "Divine Drama Queen" But is Worried About President Trump Disrespecting God?" By Brannon Howse
http://www.worldviewweekend.com/news/article/christianity-today-editor-chief-called-god-divine-drama-queen-worried-about-president
WHAT IS CHRISTIANITY TODAY'S FUTURE ? IT MAY ACTUALLY NOT HAVE ONE IF IT INTENDS TO DEPEND UPON READERSHIP .
However if enough other failing news outlets partner with CT to promote the Democratic Party rhetoric and foolishness like the last weeks tempest then it may survive for some time in the ECHO CHAMBER  of unread and dying media outlets who have long been out of step with their own base and out of touch with reality.
Sad days for conservatives -sadder still for Christians who trust FAKE NEWS.