CONFIRMED: ED STETZER &TIM KELLER TGC/ CT WORK TO INDOCTRINATE CHILDREN IN "4/14 WINDOW" WITH  UNITED NATIONS GLOBAL SUSTAINABLE DEVELOPMENT.
Rev Thomas Littleton                                                                                                4/13/2020
The Christianity which finds compatibility with Global Sustainable Development Goals must embrace both the Atheist and New Age Universalism- "Global Spirituality" of the United Nations preached by the UN "Prophet of Peace " in the "New Genesis". It must agree with Global Warming, overpopulation, be pro LGBTQ rights , and pro abortion. Such divergent faith must assume that W.H.O. and the Global Health Initiative,the CDC and funding organizations like the Gates and Rockefeller Foundations all possess and support Christian values.
This brand of Christian faith is good with Muslim expansion into the West and open borders immigration policy as well as a "world core curriculum" in education and to co-opting of historical sights and narratives by UNESCO…and MORE. Also Lenin's idea of "Social Justice" is a "Biblical mandate" to these devotees. In short ,such Christianity is TOTALLY FALSE and has no  Biblical basis whatsoever. Such is the progressive Christianity of the modern day Lausanne Movement and its 4/14 Window focus on indoctrinating youth in a "Global Goals Justice " to "Transform the World". US leaders like Tim Keller and Ed Stezer lead the way in promoting 4/14 Window through The Gospel Coalition, Christianity Today, and a host of Lausanne affiliated organizations.
( NOTE: Wrapping SDG and global demonic deceptions in Bible verses does not make them Biblical . The devil himself was brazen enough to quote scripture to the Living word of God.)
PANDEMIC RESPONSE GOT PEOPLE THINKING
The Covid- 19 global lock down and responses provided a wake up call to many unsuspecting Americans as oddities like " digital currency", "global governance", "guaranteed universal income", pandemic exercises surfaced. The longtime collaborations of Gates Foundation, John Hopkins  and individuals like Dr Anthony Fauci began to make their way around social media with increasing frequency. SOMETHING  has been happening "in the wings"of the global stage before the much anticipated pandemic and it's highly impacting response HIT the headlines and took over day to day life. The pandemic of 2020 became the new reality for a world on lock down.
Social Distancing and Shelter in Place orders may be new to some but not to the Global Goals advocates. Along with those "informed" individuals and organizations who had financial and political interest in these goals are a group of Evangelical Faith Leaders who have been reaching for the same vision and luring the church and indoctrinating Christian children in these ideologies for YEARS.
SUSTAINABLE DEVELOPMENT GOALS BACKGROUND
The Global Sustainable Development Goals ( SDG) are a set of 17 objective set out by the  United Nations and global leaders most often referred to as the Sustainability Goals. If you are not politically active of have not worked internationally with a Non Government
Organization (NGO), then you may not have heard of them BUT they are none the less real and those who subscribe to them really believe they have found the way to advance every progressive political agenda presently in play on the international stage. The faithful followers of SDG plan to save the planet, humanity, and civil society with the fulfillment of these goals by year 2030 .
" In 2015, world leaders agreed to 17 Global Goals (officially known as the Sustainable Development Goals or SDGs). These goals have the power to create a better world by 2030, by ending poverty, fighting inequality and addressing the urgency of climate change."
What very few people know  and understand is that SDG leaders view faith communities and faith leaders as KEY ALLIES  in these objectives realization promoting the embrace of the Global Goals as the vision and mission of the church.Selling SDG to next generation Christians is paramount .
WHATEVER the "4/14 Window "might mean to some as an evangelistic strategy to reach young people between the ages of 4 to 14 – NOW it is absolutely clear what it has come to mean to Lausanne and it's operative like Tim Keller and Ed Stetzer. 4/14 Window is indoctrinating children in the Global Sustainable Development Goals as you will see.
4/14 WINDOW IN IT'S OWN WORDS
HOW EVANGELICAL GLOBAL GOALS OPERATIVES PLANNED TO TARGET CHILDREN
"The 10/40 Window referenced a geographic frame ,the 4/14 Window describes a demographic frame-a life season comprising the 10 years between the ages of 4 and 14."
"This chapter is an urgent appeal to consider the strategic importance and potential of the 1.2 billion children and youth in the 4/14 Window . It is a plea to open your heart and mind to the idea of reaching and raising up a new generation from within that vast group- a generation that can experience personal transformation and can be mobilized as AGENTS  of TRANSFORMATION throughout the world."
(From the book "International Development (SDG) From A Kingdom Perspective" Luis Bush chapter )
The context here is the promotion of SDG -NOT Gospel transformation UNLESS  the reader is gullible enough to believe they are ONE IN THE SAME
Luis Bush the author who "coined the phrase  4/14 Window " apparently DOES believe the Gospel and Global Sustainable Development Goals are exactly the same.
TRANSFORM WORLD EVENT AND CONNECTIONS
"Transform World was the name given to the first global event in 
Indonesia
 in 2005 when Luis was asked to serve as international facilitator for other related events processes. 
Transform World Connections
 exists to build a community of servant-catalysts engaged in God's mission of transformation that results in the healing and blessing of the nation."
"Luis Bush also champions the term 
4/14 Window
 which is a 
child evangelism movement
 term. The 4/14 Window is a global Christian mission movement focused on delivering children between the ages of 4 and 14 years old from oppression, deception, depression and destruction.
[3]
 The goal is to raise up the 4/14 generation to experience the abundant life Jesus promised (John 10:10); to be freed from spiritual, mental, physical, relational, economic, and social poverty; to harness their immense potential and to change the world"
"Transform World Connections exists to serve communities of servant-catalysts engaged in God's mission of transformation by catalyzing and connecting them together in consultation with people and communication resources, to equip the body in motivating the whole Church to bless the nations through prayer and collaborative action to see all nations redeemed, restored, and transformed, as cultures increasingly reflect the value system of the Kingdom of God."
PAYING HOMAGE TO KARL MARX in "PATTERNS OF LONG LASTING MOVEMENTS"
(From the Transform the World Newsletters)
https://www.transform-world.net/uncategorized/transform-world-e-newsletter-april-2020/
https://www.transform-world.net/wp-content/uploads/2020/04/Patterns-in-Long-Lasting-Movements.pdf
" Even a long-lasting secular movement bears out these patterns. Karl Marx had a vision for changing the "League of Justice," a semi-Christian utopian socialist group in Europe (1830s). The group's stated goal was "the establishment of the Kingdom of God on Earth, based on the ideals of love of one's neighbor, equality and justice" and their motto was "All men are brothers."6Marx and Engel joined this "Justice League" and changed the name to "The Communist League" with the new motto "Workers of the world unite!" They turned a dying organization into a lasting global movement, by issuing The Communist Manifesto (1848) and by copying the card-carrying accountability cell groups structure of Wesley's movement"
"The small groups "are Communism's cutting edge…a Communist may belong to many cells…Wherever you have three or more Communists, there you have a Communist cell. They are expected to work together in an organized way in the interests of Communism,…a body of activists with well-defined aims, a single mind and purpose."7 Even though the Communist movement is a false hope, destroying the lives of many, it has tapped into people's desire to be part of a committed community and a movement of hope to make their world a better place."
THE 4/14 MOVEMENT.COM
4/14 Global Leader Summit
Our 2020 Summit in NYC has been canceled due to the spread of the Coronavirus (COVID-19).
COVID -19 CANCELLED THE 4/14 WINDOW  SUMMIT
BUT THE CHURCH NEEDS TO CLOSE 4/14 WINDOW
FACT CHECK- Actually as the Corona Virus Pandemic appears to some to be the greatest threat to human life on earth- the facts are the globalist exploitation of the Pandemic may be far worse that Covid -19 itself. CERTAINLY the greater danger by far are globalist "Christian " leaders willing to contaminate the church and our children in our churches-and the children of the world with the virus of anti- christ Global Sustainable Development Goals. These men like Ed Stetzer and Tim Keller need to be  isolated- quarantined and KEPT AWAY FROM OUR CHILDREN with their brand of 4/14 Window false gospel.
ZERO ROOM FOR DENIAL
Micah Challenge was founded as part of Lausanne Movement and it developed a "Prayer Guide for Sustainability Goals" which is still part of the focus under the renamed organization TearFund .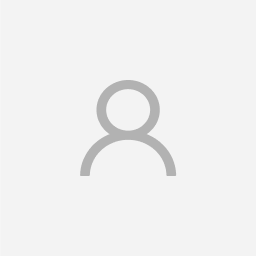 Micah Challenge USA
Portland, OR, United States
"A Christian movement to end extreme poverty. We live faithfully through effective advocacy, passionate prayer, and just lifestyle choices"
"Prayer to Change the World  "
Published on Aug 25, 2015
( Same year the United Nations place SDG on fast forward renaming them Agenda 2030)
Micha Challenge /Tear Fund calls for :
"Audacious prayer centered on the Sustainable Development Goals to end extreme poverty."
BUT THIS DISTURBING INVOLVEMENT RUNS MUCH DEEPER THAN THE MICAH CHALLENGE/ TEAR FUND PRAYER GUIDE
LAUSANNE IS ALSO TARGETING CHILDREN IN "THE 4/14 WINDOW " WHILE THEY ARE MOST VULNERABLE AND EASILY INFLUENCED.
KELLER AND STETZER'S LAUSANNE MOVEMENT ROLES
Ed Stetzer and Tim Keller are BOTH leaders among the current Lausanne Movement .
Stetzer's Lausanne Movement role:
https://www.moodyradio.org/programs/ed-stetzer-live/2018/09/9.15.18-reaching-skeptics/
" Ed Stetzer wears a lot of hats—author, speaker, researcher, pastor, church planter—as he helps Christians learn to share Christ. Ed has earned two master's degrees and two doctorates, and has written or co-written a dozen books and hundreds of articles. Now he ministers as interim pastor of The Moody Church, teaches at Wheaton College, and serves as executive director of the Billy Graham Center and a regional director of Lausanne North America. Ed and his wife, Donna, have been married more than 25 years and have three daughters."
NOTE : THE ROLE OF STETZER AT WHEATON  & LAUSANNE  INTERVIEWS OF KELLER. THEY ALSO CO-LAUNCHED MISSION SHIFT TOWARD THE GLOBAL JUSTICE MOVEMENT.
"Reaching Skeptics"
"Proof.  Facts.  Reason. Our society is constantly searching for evidence for what we believe.  So how do you convince skeptics to put their faith in something they can't see?  Ed Stetzer tackles this question Saturday in a discussion with New York Times bestselling author and Pastor Tim Keller. "
KELLER AND LAUSANNE -KELLER'S RISE IN 2010
https://www.lausanne.org/content/world-faiths-what-is-gods-global-urban-mission-tim-keller
"Connecting influencers and ideas for global mission"
A KELLER LAUSANNE SPEAKER TOPIC
Why Cities? – Tim Keller
by Tim Keller
"Tim Keller discusses the importance of cities and megacities. He outlines why we must, how we should, and why we can reach them.
View the other plenary sessions on the theme of Megacities and Diaspora from Cape Town 2010."
NOTE: MEGACITIES ARE PART OF SDG KEYS TO "FUTURE SUSTAINABILITY "
LAUSSANE AFFILIATES CASTING THE SDG VISION
2010 VISION CASTING FOR LAUSANNE AND GLOBAL GOALS 2030 4/14 window as a means of reaching children for the vision of sustainable development /SDG and also includes the Micah Challenge Global Goals Pray Guide .
MORE ON THE OPEN EMBRACE OF GLOBAL GOALS DEVELOPMENT
" The ongoing task of international development has dominated the headlines and the airwaves as of late, especially with the establishment of the Millenium Development Goals, the growing numbers of celebrities involved in charity work, and an expanding global awareness of our humanity's interdependence. Nowhere has the challenge of international development been more acutely felt than among Christian congregations and faith-based NGOs. While followers of Christ certainly face a daunting challenge in the fight against global issues of poverty and oppression, there has never before been a time when Christians have been as equipped to help and informed about the situation of our world as they are now. With this in mind, Christians everywhere can move forward in their task of development with hope in their hearts. The articles compiled here by James Butare-Kiyovu highlight the promise God holds out for those who would work towards shalom on this earth, and offer the same challenge that is quoted from the late Dr. Ralph D. Winter in the introduction to this anthology: 'No generation has less excuse than ours if we do not do as He asks."
LAUSANNE AND RALPH D.WINTER WHOSE WILLIAM CARY INTL. UNIVERSITY PUBLISHED THE BOOK
Ralph D. Winter mentioned above was an early Lausanne Movement leader.
"We give God thanks for the life of Dr. Winter and the significant impact he had on evangelization, world mission and the Lausanne Movement"
Winter founded William Cary International University which compiled the book.
" This small book (166 pages) contains a few true gems. "
https://stuarthoughton.wordpress.com/2017/11/14/international-development-from-a-kingdom-perspective/
The book makes the case  to "argue for development as the pursuit of shalom, such as Bryant Myers (Walking With the Poor).  Snodderly describes shalom as "wholeness and wellness in the context of right relationships with God, people and nature." (p.77)."
"In second equal place I would put Ralph Winter's chapter on Kingdom mission (a reprint from the Perspectives book) and Befus & Bauman's chapter on economic justice."
AGAIN-there is also a full chapter on the Micha Challenge Sustainable Goals Prayer Guide in this SDG from a "kingdom perspective " and the 4/14 Window strategy to reach children and teens with SDG/ Sustainable Development Goals  .
USING CHINA AS A TEST RUN FOR 4/14 WINDOW
This 2010 publication includes the use of :
GLOBAL GOALS ,LAUSANNE , AND THE 4/14 WINDOW
https://www.chinasource.org/resource-library/articles/the-4-14-window
"People Group thinking was a significant concept from the first Lausanne Congress in 1974. The "10/40 Window," from Lausanne II in Manila, may have been the most important contribution of that gathering. Another window—what I call the "4/14 Window," is becoming a key focal point for the next quarter century"
BUT RECALL THE 4/14 WINDOW IS TARGETING CHILDREN AT THEIR MOST VULNERABLE INSIDE CHURCHES AND AS EVANGELISM AND DISCIPLESHIP FOCUS.
https://www.chinasource.org/about/history
China Source is  partner in 4/14 window using the children of China as a test bed for development of 4/14 Window approaches
SEE CHINA SOURCE HISTORY
" Formed in 1997 at the Billy Graham Center of Wheaton College, ChinaSource began as a collaborative effort of several North American evangelical entities. Recognizing the growing importance of China on the world scene, these organizations came together to create a clearinghouse of information and relationships serving the global Christian community.  "
NOTE: ED STETZER NOW HEADS THE BILLY GRAHAM CENTER AT WHEATON
" In the 2010s we began building our online presence, providing balanced and timely information about China and the church in China through our content and online training programs. New initiatives focused on Christian education, mentoring leaders, and stewardship and generosity have brought multiple agencies together with Chinese Christians to address some of these concerns"
KELLER'S THE GOSPEL COALITION AND STETZER'S WORK WITH CHRISTIANITY TODAY ARE HELPING SPREAD THE WORD FOR CHINA SOURCE AND 4/14 WINDOW ALONG WITH CBS/ NYT, HUFFINGTON POST AND MORE
China Source launched in 2010 the same year the "Kingdom Perspective " on SDG was published and Ed Stezer and Tim Keller were operating out of  Lausanne and casting their vision for "Mission Shift" with emergent heretical leaders.
(Mission Shift was Keller/ Stetzer and current SBC President J D Greear working with Emergent heretical teachers like Bryan McLaren to rethink and reshape missions in 2010 http://www.missionalmanifesto.net/  )
THE 4/14 WINDOW  CHINA SOURCE THE FOCUS ON CHILDREN
" A Receptive people group. At the same time, children are also the most receptive population on earth. In the US, nearly eighty-five percent of people who make a decision for Christ do so between the ages of four and fourteen. There is a growing body of research which suggests that roughly this same receptiveness is true in populations outside of the US, including China."
WHAT IS THE NARRATIVE ?
THE SOCIAL JUSTICE (FALSE ) GOSPEL
https://learn.tearfund.org/~/media/files/tilz/global_advocacy/live_justly_session_one.pdf?la=en
Keller at a Micah Challenge / Tear Fund event
"Session One What is Biblical Justice? A Theology of Justice"
"If you are trying to live a life in accordance with the Bible, the concept and call to justice are inescapable."- Tim Keller
KELLER'S THE GOSPEL COALITION AND THE 4/14 WINDOW
https://www.thegospelcoalition.org/article/want-missional-dont-neglect-4-14-window-childrens-ministry/
"Don't Neglect the 4–14 Window of Children's Ministry"
" Missiologists often speak of the need for the church to reach the 10–40 window. The church also needs to be mindful of the 4–14 window"
KELLER AND RECENT EVENT SPONSORED BY TEAR FUND
Recently announced event with Keller is in part sponsored by TearFund .
WHAT IS THE 4/14 WINDOW ?
SOURCES PROVIDED HERE BY TGC / CHRISTIANITY TODAY
FAITH AND WORK :CONTINUING INDOCTRINATION IN THE NAME OF CHRISTIAN EDUCATION
FAITH AND WORK CURRICULUM IS THE SAME DECEPTIVE FOCUS FLOODING AMERICA'S SEMINARIES TODAY AND IT IS CONTINUING THE 4/14 WINDOW INDOCTRINATION
This flood of socialist economics into Biblical conservative American seminaries is the next phase of indoctrination for the first wave of 4/14 Window teens who are now in their early to mid 20s and attending our seminaries . This infiltration began in 2009 and was fueled by massive  GRANT programs .It had obtained virtual saturation by 2013 and was being reported by Christian press by 2017 as being PART OF the "Evangelical Deep State" which research and title this writer gave to the subversive evangelical activities.
GOING STEALTH BY INTIMIDATION
Some outlets of Christian media have since SCRUBBED  their websites of these facts and other stories related to the indoctrination of Christian Youth by the "Evangelical Deep State".
Hidden by complicit press or not – still the Faith and Work focus of Social Justice driven economics are KEY to the next phase of 4/14 Window indoctrination.
FAITH AND WORK – SELLING SOCIALIST ECONOMICS AND  4/14 WINDOW BUY-IN
" In 2003, Christian social scientist George Barna published the results of a Southern Baptist Convention study that indicated 71 percent of Christians in America became Christians between the ages of four and fourteen. Thus was born 
the 4/14 Window
—a commitment to presenting the Gospel to young people between the ages of four and fourteen, when the concrete of their hearts has not hardened."
KELLER AND FAITH AND WORK
"Do you find it challenging to be a Christian in a competitive workplace? Discover how to enjoy a successful career without sacrificing your soul! Encouraging you to hold firm to your faith in win-at-all-costs corporate environments, Tim Keller and Katherine Leary Alsdorf help you carry your beliefs from church to job, stay true to your values, make God-honoring choices, and more. "
ED STETZER / CT AND FAITH AND WORK
https://www.christianitytoday.com/edstetzer/2016/august/jesus-on-job-how-faith-mixes-with-work.html
"It is time to take a few steps back and look at the preparation that goes into a job and the critical years before people enter the workplace. These years are fertile ground for helping Christians successfully see whatever work they do as part of God's grand narrative to reach our world with the good news."… "Here at the Billy Graham Center for Evangelism, we are engaged in this very thing through our Evangelism Initiative. We are working with Christian higher education institutions to help them train their students to be able to segue from any discipline into a gospel conversation."
STETZER IN CT PUSHING KELLER/ TGC PLAN
https://www.christianitytoday.com/edstetzer/2011/december/mission-of-church–more-thoughts-from-keller-and-gospel.html
NOTE: THIS 2011 STORY IS ATTEMPTING TO BRIDGE THE DIVIDE BETWEEN GOSPEL VISION AND SOCIAL JUSTICE FALSE GOSPEL AS THE WORK OF FAITH. ALL THE PLAYERS ARE AT THE TABLE FOR LAUSANNE -STETZER.KELLER. CT/  AND TGC.
THESE NARRATIVE NEVER CEASE !
CONCLUSION
OBSERVING THE SATURATION FROM PERSONAL EXPERIENCE
In virtually every personal expression of concern and contention over the infiltration of these ideals and goals into the church with pastors in this writers region, the local pastors have defended leaders like Tim Keller and ED Stetzer and allowed their influence into their churches  to CONTINUE.
This writer spent years reaching out to Pastors like Harry Walls. a John MacArthur disciple and Harry Reeder a PCA pastor. Both are TGC members .Reeder is a TGC Leadership Council Member and pastor of one the PCA's most conservative congregations . These men and others like them and their church staff, have defended, excused Keller and Stetzer and TGC , while they have persecuted this writer for "daring to implicate " these notable leaders in being complicit with or as having any intentions outside the Gospel with their writings/ books/
conferences and sweeping inroads of influence.
Pastors and denominational leaders from across the globe have stood by these men and PROMOTED  their writings to their flock and CONTINUE  to do so today.
MILLSTONE ADORNMENTS AWAIT
In EVERY  conflict resulting from these warnings with a pastor – this writer has warned that these leaders like Keller and Stetzer ARE TARGETING our children inside our own churches.
WITH THE 4/14 FOCUS ON GLOBAL GOALS THAT TARGETING IS 100 % CONFIRMED
Every pastor who continues to allow these men access to their congregations through books and curriculum AFTER THEY have seen first hand, warned and shown proof that these men and Lausanne were targeting children and Christian families is obligated to deal with this reality or be held accountable to both God and congregations/parents .
These pastors are /were /and should be reminded that this kind of compromise endangering, offending or corrupting the faith of children comes with a MILLSTONE WARNING BY JESUS HIMSELF.
Yet in EVERY CASE  to date these pastors have ignored the proofs and warnings and  retained the corrupted influences in their congregations. MOST  have instead made every effort to discredit this writer and defend and deny the truth. NOW -that truth – that these men and Lausanne are seeking to indoctrinate our children in false / anti-christ Global Christianity is BEYOND PLAUSIBLE DENIABILITY  and is 100 % confirmed.
PASTOR YOU HAVE BEEN WARNED -ALLOWING WOLVES TO ACCESS CHILDREN IN OUR VERY CHURCHES -IN GOD'S HOUSE -IS A MILLSTONE OFFENCE.
MATTHEW 18 :
Jesus Warns of Offenses
6 "But whoever causes one of these little ones who believe in Me to sin, it would be better for him if a millstone were hung around his neck, and he were drowned in the depth of the sea. 7 Woe to the world because of offenses! For offenses must come, but woe to that man by whom the offense comes!
WILL THE GLOBALIST OF GLOBAL FALSE CHRISTIANITY SUCCEED?
NEVER -JUST ASK THE PSALMIST.
Psalm 2
The Messiah's Triumph and Kingdom
2 Why do the nations rage,
And the people plot a vain thing?
2 The kings of the earth set themselves,
And the rulers take counsel together,
Against the Lord and against His Anointed, saying,
3 "Let us break Their bonds in pieces
And cast away Their cords from us."
4 He who sits in the heavens shall laugh;
The Lord shall hold them in derision.
5 Then He shall speak to them in His wrath,
And distress them in His deep displeasure:
6 "Yet I have set My King
   On My holy hill of Zion."