THE GOSPEL COALITION & AFFILIATED CHURCHES PURSUE AN UNBIBLICAL VISION OF SOCIAL JUSTICE AND LEFT WING POLITICAL & SOCIAL CHANGE WHILE THEY CLAIM "BIBLICAL ELDERSHIP" MODELS WHICH ARE LITTLE MORE THAN LICENSE TO ABUSE.
Rev. Thomas Littleton 11/12/2020

The Gospel Coalition, founded by Tim Keller and D A Carson, is a political machine with a radically progressive social change agenda for the church. It is filled with critical theories and the rhetoric of Frankfurt School think tanks like the Institute for Advanced Studies in Culture and subscribes to the Global Sustainable Development Goals of the far left. TGC's theology is a hodgepodge of emergent and neo-reformed dominionism, Catholic mysticism, and Charismatic belief while desperately seeking to market itself as orthodox and historic Christianity. It has amassed a huge media and conference presence and created a network of well known /big face speakers and preachers.
Only recently-during the 2016 and 2020 election cycles have TGC's true colors come into plain view. This took time for many who have been taken in by it to see the realityof it. The genie is out of the bottle and TGC internal influence has now split the once conservative Presbyterian Church in America. The much lauded Biblical foundations and leadership models of TGC, including the claims to "Biblical Eldership" led churches can now been seen as NAKED AMBITIONS TO LORD over the faith of congregations and individuals. All the while maintaining cover and protecting the change agents in TGC pulpits and church board rooms. ABUSES abound and range from covering up the wrongdoings and sexual misdeeds of leaders -to hiding financial and funding sources, to covering the heretical theologies of TGC leaders, to manipulating congregants though the use of false and unbiblical church covenants / by laws / church discipline and so called reconciliation processes. Here we will take a look deeper inside the abusive operational methods of The Gospel Coalition and affiliated neo-reformed leaders.
(Personal note :The sad and disturbing stories of abuses of power and the systematic coverup of and protection of abusers flood this writers inbox on a daily basis. The details and faces are varied but the painful experiences and high cost of standing against the deceptive and politically motivated Gospel Coalition machine are the same. This author and his family have shared just a portion of their own experiences to the public after working to expose these errors to the Body of Christ. Trust God for wisdom and conviction to stand firm if you intend to take up these and other issues with your pastors, elders and leadership. )
BEWARE THE BURDEN BEARER
If a congregational member becomes burdened and sees sin or issues of concern they must be informed about who and what they are going up against. If the concerned party has not seen through the scam of "plurality of elders", church covenants, and bylaws drafted by high dollar lawyers to protect the church staff and elders-then they are in for an awakening should they dare to speak up. No matter how bathed in prayer and engaged out of genuine biblical conviction the expression of such concerns may be, they will be downplayed or ignored, dismissed and eventually will set the unwitting church member on a collision course with what is projected to be unquestionable -but in fact totally unbiblical authority of most TGC and neo-reformed churches . Proceed with conviction- be informed on matters related to your concerns but be prepared. If you stand your ground -crushing forces will eventually be unleashed against the non compliant sheep.
BIBLICAL VS UNBIBLICAL
It is pretty simple to discern the true biblical model for Church Elders from the abusive and unbiblcal ones promoted by TGC and planting arms like 9 MARKS / ACTS 29 and other related, mostly neo-reformed models.
Peter in chapter 5 of his first epistle reminds fellow elders "2 Shepherd the flock of God which is among you, serving as overseers, not by compulsion but willingly, not for dishonest gain but eagerly; 3 nor as being lords over those entrusted to you, but being examples to the flock;"
TGC has had more than its share of extremely scandalized preachers including but not limited to Mark Driscoll and Tullian Tchividjian . Still TGC leaders almost universally operate as if they deserve special exemptions from public or private scrutiny and assert that they represent a movement of orthodox and New Testament theological purist. This is merely cover for the change agent agenda and self seeking and self serving type of men and women the TGC model lures into affiliation and who covenant with them as leaders.
A RECENT EFFORT TO "ADDRESS SEXUAL ABUSE" JUST REINFORCED THE UNBIBLICAL AUTHORITIES BEHIND ITS COVER UP.
Several TGC leaders in the Southern Baptist camp actually appeared to be answering a Houston Chronicle investigation into sexual abuse and the cover up of it in the SBC in 2018. However the efforts which included a series of books, curriculum, conferences, and even a special committee appointed to address abuse- the entire effort resulted in little more than public relations and another method of asserting their own unbiblical authorities which are exposed in this research.
Lesson take away from the SBC effort: The foxes cannot police the foxes in the hen house.
HOW TRUE BIBLICAL LEADERSHIP CAN BE DISCEREND .
SERVANTS -CHURCH ELDERS ARE CALLED FOR IN SCRIPTURE TO "SERVE" THE CHURCH.
Biblical authority does not rely on legally drafted guidelines, psychologically manipulative tactics and the circled wagons of trained underlings to control opposition and silence decent or provide cover for sinning leadership.
BIBLICAL ELDERS ARE MORE- NOT LESS ACCOUNTABLE . TGC ELDERS AVOID IT.
NOTE: ( This writer and others who investigate the false teachings of TGC and other neo-reformed leaders have observed the outright perversion of biblical protocols for accountability in order to protect their own. This is not only done in the case of private sins but even in the case where the sins of leaders are public or were witnessed by all or part of the council of elders. Private sins of leaders are ignored and dismissed as jealousy on the part of the accuser and, as you shall see in the case of John MacArthur , elders are instructed to "Turn a Deaf Ear" to anyone accusing a pastor or elder.)
THE FANCY FOOT WORK OF THE AVOIDING ACCOUNTABILITY
Through the slick and swift application of Matthew 18 to detractors and avoiding it's simple rules for accountability for themselves – TGC/neo-reformed leaders cleverly avoid accountability to anyone at any level and never risk being brought before congregations for personal or private sins. Also they skillfully twist 1 Timothy 5: 19 to require witnesses CONFIRMING ACCUSATIONS against an elder even in private or hidden matters instead of ever submitting themselves to those Matthew 18 protocols where two people are bearing witness to observing the confrontation of the private sin.
In the TGC/ Neo-reformed world the context in keeping with Matt 18 of two observing witnesses to be present is confused with the Deuteronomy 17:2-7 which deal with the death penalty being applied to idolaters. The phrase taken from Deuteronomy 17 and 19 " in the mouth of two or three witnesses every word shall be established " in a private sin being confronted in the second phase of Matthew 18 cannot then mean the establishment of "witnesses to the sin" but to witnesses of the confronting of sin and the sinning brothers response to the confrontation which is "being established".
In any normal human experience and church or ministry setting there are very often sins which are done in private committed by one person against another person ( as discussed in Matthew 18) who would then follow Jesus commands through the phases Jesus outlines. In the case of TGC and related elder rules / regulations/ and misinterpretations – such private sins can be hidden forever and the "accuser" held to a false standard as if the sins were public and witnessed by others and held to the standards of the OT where the death penalty was being sought.
Compare 1st Timothy 5:19 in the KJV to popular modern translations like NASB used by many in the neo-reformed camp.
KJV- "Against an elder receive not an accusation, but before two or three witnesses."
NASB-"Do not receive an accusation against an elder except on the basis of two or three witnesses."
The New Testament warns us that as leaders we are to be more accountable – not less. We are not to have our sins hidden under layers of watchful companions in leadership.
IF GOD WILL HOLD US MORE ACCOUNTABLE THEN WHY WOULD "BIBLICAL ELDERS" SEEK TO AVOID IT ?
James 3:1 "My brethren, let not many of you become teachers, knowing that we shall receive a stricter judgment."
IF TGC LEADERS FEARED GOD THEY SHOULD NOT FEAR BEING ACCOUNTABLE AS LEADERS.
2nd Samuel 23:3 "The God of Israel said, The Rock of Israel spoke to me:
'He who rules over men must be just, Ruling in the fear of God.
Also having much committed to us means we will have more required of us.
Luke 12 :48 "Everyone to whom much was given, of him much will be required, and from him to whom they entrusted much, they will demand the more."
Paul openly- in public rebuked Peter for dissembling from gentiles when the Jews came lest he soil his reputation with them. Peter endangered the Gospel with his open sin and Paul called him out for it openly . God does not call for leaders to protect other leaders from accountability.
Galatians 2:11 "Now when Peter had come to Antioch, I withstood him to his face, because he was to be blamed;"
BIBLICAL ELDERS DO NOT:
*Overstep or abuse God given boundries
*They do not need attorneys to draft Biblical guidelines.
*Psychology is NOT used in a Biblical Approach when drafting church documents such as bylaws and church covenants.
*Church Covenants – drafted by church attorneys -required for membership and signed by joining (and at times even existing) members have ZERO foundation in The Word of God. PERIOD. BUT THEY ARE KEY TO EMPOWERING ABUSE without legal recourse to stop or reverse it.
MATTHEW 18 IS A COMMON TOOL TO USE IN ACCUSING CONGREGRANTS OF MISHANDLING THIER CONCERNS -THEY APPLY IT BUT NEVER SUBMIT TO IT THEMSELVES.
MATTHEW 18 (Take care to follow this biblical protocol before you bring your concerns to a TGC leader BUT hold THEM to it as well … once the concerns are confirmed.)
Dealing with a Sinning Brother
15 "Moreover if your brother sins against you, go and tell him his fault between you and him alone. If he hears you, you have gained your brother. 16 But if he will not hear, take with you one or two more, that 'by the mouth of two or three witnesses every word may be established.' 17 And if he refuses to hear them, tell it to the church. But if he refuses even to hear the church, let him be to you like a heathen and a tax collector.
IMPORTANT TO NOTE IN THE PROCESS OF "DEALING WITH A SINNING BROTHER". in Matthew Jesus commands us to go to the person first to confront them- then to take witness "that by the mouth of two or three witnesses every word (of the efforts) may be established ."
In efforts to exempt elders or church leaders from such confrontation and accountability -the wording regarding witnesses to the process in the second phase of of Matt 18 protocols is twisted from "before two or three witnesses" in 1 Timothy 5:19 to proven by and "confirmed" by "two or three witnesses". AGAIN 0 THINK THIS THROUGH- the process and witness requirements ARE confused with Deuteronomy 17 regarding the proceedings of dealing with idolaters facing the death penalty."
Deuteronomy 17
5 Then shalt thou bring forth that man or that woman, which have committed that wicked thing, unto thy gates, even that man or that woman, and shalt stone them with stones, till they die.
6 At the mouth of two witnesses, or three witnesses, shall he that is worthy of death be put to death; but at the mouth of one witness he shall not be put to death.
7 The hands of the witnesses shall be first upon him to put him to death, and afterward the hands of all the people. So thou shalt put the evil away from among you."
Deuteronomy 19 – Now consider the other passage in Deuteronomy which deals not only with death penalty offenses but with identifying and dealing with a false witness.-
The Law Concerning Witnesses
15 "One witness shall not rise against a man concerning any iniquity or any sin that he commits; by the mouth of two or three witnesses the matter shall be established. 16 If a false witness rises against any man to testify against him of wrongdoing, 17 then both men in the controversy shall stand before the Lord, before the priests and the judges who serve in those days. 18 And the judges shall make careful inquiry, and indeed, if the witness is a false witness, who has testified falsely against his brother, 19 then you shall do to him as he thought to have done to his brother; so you shall put away the evil from among you. 20 And those who remain shall hear and fear, and hereafter they shall not again commit such evil among you."
QUESTION- DOES THE LAW OF GOD ASSUME THAT ALL SINS AND CRIMES ARE DONE BEFORE 2 or 3 OR MORE PEOPLE?
It is foolish to think that God or Moses or the leaders of Israel before going into Canaan and have spent 40 years governing millions of people would assume that all trespasses take place before witnesses. Also again the offenses discussed are death penalty offenses. The honest take away must be that in this passage as well as Deuteronomy 17 that the commandment is that no one shall be put to death with out the existence of two or three witnesses confirming the accusations . BUT to randomly apply and misapply this rule to Matthew 18 in dealing with private offenses and a sinning brother or sister in the light of potential church discipline is not an intellectually honest approach to the intent of the Word of God in the least. And if that person who has offended is a church leader then the misapplication means there is NO ACCOUNTABILITY unless there are two additional witnesses to the offense . Believe it – this is how these verses are distorted ,confused and used to turn the tables on members of the flock who bring offenses or even potential concerns about the direction of the church to leaders ,some or all of whom may be involved.
THIS IS TYPICAL OF TGC AND NEO-REFORMED STYLE LEADERSHIP METHODS. IN THE END THEY EXEMPT LEADERS FROM THE KIND OF ACCOUNTABILITY THE BIBLE CALLS FOR AS WELL AS FROM EXPOSURE OF THE ABUSIVE METHODS THEY USE ON THE FLOCK.
Lest we forget – and TGC leadership often seem to prefer doing so, leaders are sheep too. They too are human and capable of sinning offending and failing in both their private and public roles. They have families, spouses, business and professional relationships where they may and do sin and fail. Becoming a church elder of staff member does not EXEMPT them in any way from their humanity- their frailty- their own relationship to the Good Shepherd as a member of the Flock and does not exempt them from the potential and likelihood of failure and sin. So why then why should TGC and other neo-reformed methods exempt leaders from accountability? This is ,in itself ,sinful and an incubator for MORE SIN.
As you can see below – TGC is selling their model and make it sound biblical & "peachy".
THE GOSPEL COALITION AND CHURCH ELDER MODELS OF THE NEO-REFORMED
"TGC WHY YOUR CHURCH SHOULD EMBRACE PLURAL LEADERSHIP !"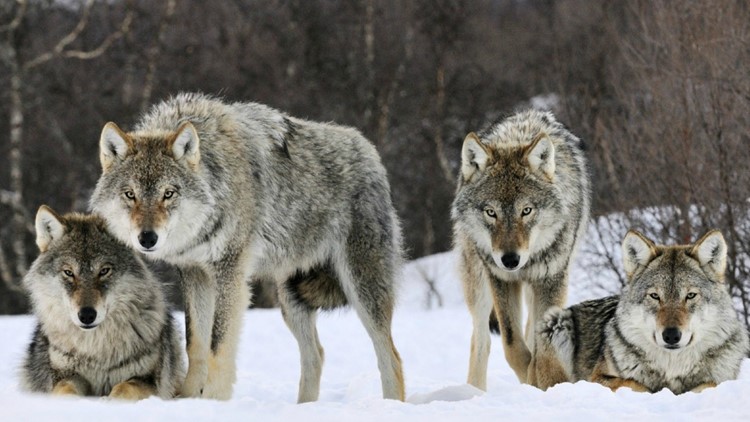 "In our pastoral intern program at our church, we spend significant time on "plumbing." We want our guys to have deep convictions about eldership and membership, and even be ready to pay the price to implement these things."
SOME REALITY CHECKS ON CONVERTING FROM CONGREGATIONAL LEADERSHIP TO "ELDER RULE"
TGC SAYS WE ARE REPLACING THE "PYRAMID WITH PLURALITY" WHEN IN FACT THE CONGREGATION IS NO LONGER EVEN IN THE LEADERSHIP EQUASION.
"From Pyramid to Plurality"
"We planted our church with a plurality of elders. I wanted to avoid the "pastor and his staff" model that has one guy atop the pyramid. We wanted a plurality of elders/pastors caring for and mobilizing the congregation, under the leadership of the true senior pastor, Jesus Christ, who alone sits atop the pyramid."
NOTE: In the Neo- Reformed elder models "plurality" in fact represents a tightly run circle of decision makers with far reaching powers and which become untouchable by church members. Congregational ruled churches can directly confront sinning and abusive staff while elders are taught to "protect" the staff and enforce their dictates
*CONGREGANTS SURRENDER DECISIONS AND ONLY "AFFIRM" THE DECISIONS OF ELDERS"
*BY MANY OF THE NEW BYLAWS POST ELDERSHIP CONVERSION- THE ELDERS BECOME THE ONLY "LEGAL MEMBERS" OF THE CHURCH AND IN FACT LEGALLY "OWN IT".(RUN YOUR BYLAWS PAST AN ATTORNEY FOR HIS/HER TAKE ON THEM. WE DID.)
*NOTHING SHORT OF A MASSIVE COUP CAN RESTORE THE CHURCH TO THE CHURCH AND VOICE OF CONGREGANTS TO THE CHURCH.
*ELDERS ARE ONLY AN EXTENTION OF THE STAFF AND PREACHERS WHO HAVE TGC "FRAT BOY" MENTALITIES DO TEND TO PLAY FAVORITES EVEN AMONG THE ELDERS.
*TAKE SERIOUSLY THESE WARNING OF THE EXTENSIVE POWERS OF CHURCH DISCIPLINE AND EXCOMMUNICATION BEFORE YOU CONFRONT TGC LEADERS. YOU MUST BE ABLE TO CHALLENGE AND EXPOSE THEM WHILE TAKING THEM ON.
In a TGC published "essay on church discipline by 9 MARKS editor and progressive political operative Jonathan Leeman published at TGC discusses "how it works".
When confronting a "sin" Leeman describes his version of following Matt 18 then goes on to say "We then involved our church's elders…Several weeks after that, the elders informed the congregation of the circumstances and gave them a couple of months to pray for the man and to encourage him to repent. He never did.Sadly, two months later the elders led the congregation in voting to remove the man from church membership and the Lord's Table as an act of discipline. He was "excommunicated" or ex-communioned."
NOTE : NOT ONLY WILL THESE NEO-REFORMED ELDERS WITHHOLD MEMBERSHIP AND COMMUNION BUT THEY WILL CONTACT OTHER CHURCHES IN THE REGION URGING THEM TO DO SO AS WELL. THEY CAN HOLD THE "OFFENDER" IN THE STATUS OF DISCIPLINE FOREVER OR UNTIL THAT PERSON "REPENTS" ACCORDING TO THE DETERMINATIONS AND TO THE SATISFACTIONS OF THE RULING ELDERS WHO MAY BE USING THE PROCESS TO HIDE THEIR OWN SINS OR THE SINS OF ONE OF THEIR OWN.
NEVER SIGN CHURCH COVENANTS WITH TGC/NEO-REFORMED CHURCHES
THESE FAR REACHING POWERS ARE GENERALLY AGREED TO BY THE INDIVIDUAL WHEN JOINING THE CHURCH AND SIGNING UNBIBLICAL CHURCH COVENANATS.
When a church pastor decides to join TGC the congregations often are not consulted and in many cases do not even know they have done so. The church status as a "member of TGC" is in most cases not known to congregants- only to staff and elders. BUT many changes are soon applied IN THE CHURCH like converting to "Elder Rule" with the TGC model accompanied by "new bylaws" and often the church covenants are then put in place for new members and in some cased retroactively applied to existing members. Membership classes are established and all kinds of TGC sourced curriculum, events and speakers come into the church.
In some cases older church members refuse to sign the covenants while still others have no knowledge of the covenants which new members have signed covenants. All sign the documents have agreed to the kinds of protocols for church discipline and excommunication. In the case of an innocent member of the flock who has gotten crossed up with these abusive leaders- he /she have granted to the elders a license to slander them and have assured elders that "no legal recourse" will be taken to stop abuse. According to the covenants any legal recourse have been signed away when "Arbitration Agreements" were agreed to .Then the TGC/ Neo-reformed trained arbitrators come into play and, as in the case of Peacemakers and the "widow" later in this article. So the abuses of authority and the cover up of sin is not only possible but have become rampant. Just ask around in your area.
THIS OVERVIEW IS TO PROVIDE A PICTURE OF THE ELDER MODELS POWER GRABS .
TGC and Neo-reformed leaders are often highly critical of Charismatics and independent church pastors who have loose leadership models and "Theology". Neo-reformed leaders love being in the position of authority and holding the word of God forth in a way which is very similar to the Catholic priesthood where the unquestioned authority of the church alone are able to dispense wisdom and insight for the unfortunate and ignorant flock. In the case of many independent and Charismatic Churches- the pastor owns the corporation that legally comprises the "Church". In the case with the TGC /neo- reformed , these are more often a friendly take over utilizing stealth ignorance and espoused biblical and ecclesiastical powers to hold on to these ill gotten controls. The TGC vision casting, which has proven to be progressive, leftist, politically motivated, and social justice error can then be applied with no pathway for it to be challenged.
Lets look at one of the more BOLD assertions by a well known neo-reformed ally of many TGC leaders and how these neo-reformed elder models are run in order to, in his own words to provide a way of "PROTECTING ELDERS AND PASTORS".
JOHN MACARTHUR -NEO-REFORMED T4G LEADER WHO PALS WITH TGC –SEES THE ROLE OF ELDERS AS "PROTECTING PASTORS AND THEMSELVES FROM ACCUSATION.
MACARTHUR INSTRUCTS HIS ELDERS AND STAFF TO "IGNORE AND TURN A DEAF EAR " TO CONCERNS BROUGHT BY CONGREGANTS.
With these rules of the road and the tactics, tools, and interpretations employed by TGC and Neo-reformed leaders like John MacArthur it is easy to see how sins and abuses by church staff and elders can be covered up completely. No one can question the direction or any new vision casting by leaders , or financial business of the church beyond what leaders choose to reveal or report. No member can even call an elder or pastor to account for personal sins and offenses under these tactics and engage Matthew 18 process with any integrity. But the tables can easily be turned on the non compliant or questioning church member or the victim whose abuser is in the inner circle of leadership and is to be protected. Leaders are given license to "ignore and turn a deaf ear " to "protect the pastors and elders". Then the tools of the trade for arbitration, threats, manipulation, forced compliance, church discipline and ultimately excommunication are engaged.
https://www.gty.org/library/sermons-library/54-41/restoring-biblical-eldership-part-2
"Restoring Biblical Eldership, Part 2"
MACARTHUR IS STRANGELY OBVIOUS IN THE MOTIVATION AND CONFUSED LIKE OTHER NEO-REFORMED LEADERS IN HIS BIBLICAL APPLICATION.
MacArthur is promoting the use of 1 Timothy 5: 19-20 as a way to protect pastors and elders from accusation.
"A second point comes in verse 19. Let's call this protecting elders or protecting pastors."
MacArthur goes through some twist and turns to apply his judgement on the motives of people who accuse elders of wrongdoing.
"Now there are always people who would line up to falsely accuse a man of God. And they will be falsely accused for many reasons. Some people will resent their calling. There are people who just carry around a lot of resentment. It may be personal; it may be general; but because of that resentment they may desire and design to falsely accuse a man of God"
"Sometimes it's due to people rejecting their teaching. Someone doesn't like what someone teaches – they take a different view; they react negatively against it – and perhaps in their anger, in their hostility they begin some kind of campaign to falsely accuse and discredit the man of God. Sometimes it's because people resist biblical authority; they resist biblical teaching; and they strike out for revenge to one who has called them to accountability before God or who has brought them feelings, and real feelings, of guilt. Sometimes it's nothing more than envy and jealousy because a ministry is being blessed. Sometimes it's because a person – and maybe all the time in one way or another, it's because a person becomes a pawn of Satan and his emissaries to discredit and tear down what God wants to do. So one way or another, and perhaps often a combination of motives that we've talked about put together, might result in men being falsely accused."
"JUST TURN A DEAF EAR TO ACCUSATION AGAINST A PASTOR OR ELDER"– THIS IS JOHN MACARTHUR'S ANSWER AS HE PREJUDGES THE MOTIVES OF OTHERS:
"To put it simply, one of the best ways you can protect your pastors and elders is with a deaf ear to accusation. It's that simple. When a man is placed into spiritual leadership, he has to anticipate that hateful,jealous, sinful people will falsely accuse him to try to ruin his ministry. And people can and often will say anything and everything. This is standard behavior with reference to spiritual leaders. I went back in the Old Testament this week, just kind of tracking through some of the leaders of the Old Testament period and found that one after another of the great heroes of the faith in the Old Testament were beset by false accusation. It was standard fare."
OBSERVE MACARTHUR -DANCING AROUND 1ST TIMOTHY 5 -DEUTERONOMY 19 AND MATTHEW 18
"Now the intent of two or three witnesses is simply confirmation. It goes all the way back to Deuteronomy 19:15 where no accusation against a person is to be upheld apart from two or three confirming credible witnesses. Matthew chapter 18, you remember when – we have an outline of how to discipline a fellow Christian. If you find one in sin you go to him; if he doesn't hear and repent then you take two or three witnesses in order that they might confirm that sin and confirm either his repentant or failure to be repentant attitude. So two or three witnesses involved in an accusation situation is an old approach. It's simply the confirmation of viable witnesses."
( Do you see what MacArthur just missed or distorted between these verses and his application? The move is subtle but the error is vast once applied to "protecting pastors and elders".
LOOK WHAT HE SAYS NEXT …"WE ARE NEVER TO RECEIVE …OR ENTERTAIN …OR INVESTIGATE "AN ACCUSATION AGAINST AN ELDER !
"And so we are never to receive any accusation against a pastor, we're not even to entertain it or to investigate it or to look into it, we are to shun it, to shut it off, to end it unless it has been confirmed by two or three significant and credible witnesses."
As a result of this approach MacArthur's church, ministry and school have experienced many ongoing abuses including a staffer who was finally convicted as a child molester after years of having been protected by such "guidelines". The same is true of financial matters, an ongoing abusive culture at Masters University, nepotism, and more. These stories and more continue to seep out of the MacArthur camp.
HOW BROKEN IS THIS MODEL? THE RESULTS SPEAK FOR THEMSELVES.
THIS WORKS WELL WHEN THE LEADERSHIP HAVE BEEN CAREFUL TO MAKE CERTAIN THE MAIN "WITNESSES " TO PROCEEDINGS WITH CONGREGANTS ARE OTHER ELDERS WHO MAINTAIN SOLIDARITY WITH THEIR FELLOWS.
Here is how it works if you take a sin or honest concern before such elder boards.
You will almost always get called on and accused of violation on some finer points of the pastor ,staff , elders application of Matthew 18 but once the tables are turned on them- they virtually never follow these protocols themselves and are even less likely to ever submit to Matthew 18 . The Matthew 18 process will ultimately end "before the congregation" if the offender does not repent.
To clarify again the witnesses in Matthew 18 are clearly there as observers of the confronting of the sin which step one, private confrontation did not achieve repentance. The witnesses are NOT there to corroborate the sin but the process to confront it . Deuteronomy 17 and 19 deal with the death penalty being enforced . This is totally ignored but again -it is misapplied to 1 Timothy 5:19 -exempting the pastors and elders from any place in a Matthew 18 process . In the meantime they will attempt to hold others accountable to and "fault find" with the efforts of obedience by members of the flock toward offenders who have sinned.
So in the end- the pastors staff and elders can never be placed on a pathway for biblical confrontation of private or personal sin . They will never risk being part of protocols which would end before the congregation. THIS WILL NEVER HAPPEN as long as they control and can pervert the process and exempt themselves from accountability by twisting the scripture to imply that the process does not apply to them.
Then comes the "arbitration" you agreed to submit to in advance. Now you are not only up against the pastors and staff, the elders, the twisting of scripture and the carefully crafted legal documents, bylaws, covenants and arbitration agreements but now you will face the manipulations , psychology, and peer pressures of the trained arbitration counselor. AND you have already likely agreed in advance that you will ABIDE by the decisions of the process and YOU WILL BE PAYING FOR these "services" yourself.
SLICK AND SLIMEY RIGHT? A LOT LIKE BUYING A USED CAR ONCE YOU GO BACK AND READ THE PAPERWORK AND THE FINE PRINT.
PEACEMAKERS PROCESS AND "BIBLICAL CONCILLIATION TRAINING"
TGC ENDORSES PEACEMAKERS – (NOTE -MANY ELDER BOARDS HAVE THIER OWN IN HOUSE TRAINED PEACEMAKER )
"Ken Sande, a lawyer and committed Christian and member of his church, presents in his book The Peacemaker an practical, up-to-date guidebook to the Bible's teaching on conflict resolution in the church. If you have read Polity (CCR: 2001), you will appreciate this book as a modern supplement that builds practically on the theological foundations hammered out by those earlier authors. Part One of the book encourages us as Christians to look at the inevitable conflicts in our lives as opportunities to trust God, mature our faith in His provision, and ultimately glorify Him through our response. Part Two leads us to examine our own lives, teaches us to determine what offenses are really worth fighting over, and gives some sound and practical teaching on repentance. Part Three outlines Jesus's teaching on conflict in Matthew 18, giving practical advice and examples on how one should approach a brother who has sinned, explaining how one should use the "two or three witnesses," and clarifying the role of the church in disciplining an unrepentant offender. Part Four offers a well-balanced study on forgiveness, and exhorts Christians to "overcome evil with good." There are also a number of appendices at the end that will be especially helpful for pastors."
"Sande makes a strong case that the church is uniquely positioned to be a powerful agent for resolving conflict in a healthy way. The church, says Sande, is able to cut to the heart of a disagreement and create long-term, permanent solutions in a way that secular courts cannot. The impulse is too immediate in our society today to move straight to litigation when any conflict arises. "[But] litigation," he writes, "usually increases tensions and often destroys relationships. In contrast, the church can actively encourage forgiveness and promote reconciliation, thus preserving valuable relationships. . . . The church can help people to identify root problems,"
"One of the best characteristics of Sande's book is that it is distinctively and unapologetically Christian. The entire first half of the book, in fact, is an extended study of how conflict is uniquely handled in the Christian life. Sande writes on p. 25, "Most importantly, the Bible teaches that we should see conflict neither as an inconvenience nor as an occasion for selfish gain, but rather as an opportunity to demonstrate the presence and power of God." That is a welcome emphasis, and quite a different one from what the world would tell us. Of course, one might often hear that conflict is an occasion for "self-actualization" or "self-realization." Whatever may be the case with that, Sande's is a distinctively Christian declaration that all conflict is fundamentally for the glory of God. "
"ALL CONFLICT IS FUNDAMENTALLY FOR THE GLORY OF GOD"….REALLY?
THE UNBIBLICAL LEADERSHIP OF TGC SHOWS IN HOW THEY HANDLE CONFLICT, COVER SIN & HOW PEACEMAKERS PROCESS SUPPLIES ONE MORE TOOL FOR THESE EFFORTS.
THEY ONLY SIN FURTHER BY SUGGESTING THAT "GOD IS GLORIFIED BY IT."
A DISTURBING EXAMPLE OF HOW PEACEMAKERS AIDED THE ABUSE OF A WIFE
"The Nightmare of Peacemakers Mediation for Domestic Abuse: Part 2 of Persistent Widow's story"
Persistent Widow is a woman telling her story of an abusive husband whom she had caught and documented as being involved in an extramarital affair and who took the matter before her PCA church elders. Note TGC is widespread in the PCA which is Tim Keller's denomination. The TGC elder models are very popular in PCA churches. The Persistent Widows story with her church leaders and eldership – teamed with the Peace Makers representative is disturbing indeed AND IS ECHOED IN TGC CHURCHES ALL AROUND THE REGION WHERE THIS RESEARCHER LIVES.
PERSISTENT WIDOWS STORY OF ABUSE AT THE HANDS OF NON BIBLICAL ELDERS.
THEPERSISTENTWIDOW ♦ 4TH FEBRUARY 2015 ♦ 90 COMMENTS
The Church Gets Involved
"The elders decided to send the matter to Peacemakers Counseling for mediation. I had done some research and discovered that mediation was not advised in cases of abuse and I told them that I believed that it would only be appropriate if he was confronted by the church and repentant. However, the pastor seemed detached and unconcerned. My input was completely ignored and I felt that I had no voice in the decisions beings made for me. He offered no other option but to proceed in the undefined church process and the thought of leaving the church did not cross my mind. My usual clear focus was becoming muddled at this point and nothing seemed to make logical sense anymore."
"Because of my husband's screaming at me on the phone and his violent tendencies, my family was fearful that mediation would be unsafe and pleaded with me not to go to Peacemakers. Once again the pastor was stern and emotionless causing me to doubt my own decision making capabilities. Because my husband was laid off for so long and now an apprentice truck driver, I did not have the $2800 for mediation, so the pastor said that if I paid the first $1035, the church would pay the rest. I reaffirmed our agreement by asking him twice if this was all that I would have to pay and he agreed. Still believing that the problem was that my husband was abusive because he was unregenerate, I reasoned that this would be a waste of money and likened it to a tax that I needed to pay to get through this nightmarish situation. Three months passed with little contact from the pastor. Throughout those months, my husband continued to rant and scream at me on the phone and threaten to come back to the house. By God's mercy he did not."
Preparing for Mediation
"The Peacemaker counselor did phone consultations with both my husband and me individually. She asked me what the issues were and I sent her the ten page list of abusive incidents that I previously sent the pastor. She, like the pastor, never validated any of the incidents, nor showed any compassion to my plight. At one point she insensitively responded with, "Awwwww" in a condescending manner to an abusive incident I discussed with her. I was required to read Ken Sande's book, The Peacemaker, which I felt was totally inapplicable to my situation. The book focused on conflict resolution between Christians. Domestic abuse was not addressed in the book, and it struck me as a manual for spiritually immature people with petty issues. In a follow-up phone discussion with her (with the pastor listening in), she perhaps perceiving that I was serious about Reformed theology, threw Calvin's quote of the human heart being an idol factory at me and questioned if I wanted other men. She also accused me of being "no saint" because there are always two people contributing to marriage problems. I found these comments extremely offensive, confusing, and hurtful. Her allegations were unsubstantiated, and I perceived that she was attempting to find some sin to charge against me. Suddenly I found myself on the defensive despite all of the abuse that I had endured and documented."
"She called again prior to the mediation and I voiced my concerns that mediation did not seem proper because only recently he was yelling obscenities at me on the phone and also made the absurd statement that this was all because I was going through the "change of life" in that strange, shrill voice he mocked me with. I told her I thought he had narcissistic personality disorder and frankly stated that I didn't like him or love him. Perhaps thinking that I would not come to the mediation, she changed her tone. She said that there were consequences for one's actions and that I could use the mediation time to discuss divorce issues, which I did not think I needed as I had already consulted with an attorney. I could gather no clear sense of the purpose of the mediation or how any of this was biblical, but I wanted to get past this hurdle to complete the mysterious church "process".
"Somewhere between the urgency to protect my family, and the growing confusion of what the right thing to do was, the fact that I had misplaced my trust in the church leadership had not registered in my mind. Having now left my decision to divorce on the back burner, I was now redirected to an ambiguous course, absent of reason, and followed solely due to submission to church authority."
The Mediation Takes Place
"Present at the three day mediation were my husband, one ruling elder, the pastor, the Peacemaker counselor, a counseling trainee and myself. We sat around a table and spent some time going over the Peacemakers rules and their wheel of conflict (which I'll explain more about in a subsequent post in this series). The Scripture about Lazarus rising from the dead was read. Both my husband and I were asked to give a history of our relationship. I carefully wrote out and read my story which took approximately 45 minutes. My husband, rather than contribute his story, proceeded to spend the next several hours talking about himself and refuting my statements unhindered. He was center stage and I thought quite noxious. Blank stares were fixed upon him by the others in the room, and I assumed that they would come to the same conclusion that I had, and someone would reel him. No one did."
"Throughout the mediation sessions he was not confronted for any of the issues that brought us there. I had waited for the abusive incidents that I submitted to be discussed but they never were. No mention of the verbal or emotional abuse, reckless driving, disappearing, fighting, or civil disobedience and no mention of the wellbeing of children living in the abuse at all. I brought fifteen pages of itemized phone records proving he talked 6000 minutes to his girlfriend the previous June and they just lay on the table. However, there was one particular incident of great interest to the group. Sometime during the last visit home, (the one when he was raging and sharpening axes), my husband secretly took an expensive item from my jewelry box. When I noticed it missing, I called him to ask if he knew of its whereabouts and apparently that was deemed an issue to explore in-depth. I was harshly questioned pertaining my motives of why I was concerned about the bracelet and was I being submissive to ask him about it. I was also faulted for discussing my husband's abuse and asking for advice from my adult children, which I think revealed the extent of disconnect of the people who were sitting at that table with me. The abuse affected everyone in the household and didn't happen in a vacuum as it seems they supposed. No opportunity was afforded to discuss divorce settlement issues although I brought legal paperwork with me."
"On the final day, my husband became irritated with the counselor trainee who made the only negative comment about him. She had said something like, "When will he grow up?" Although he had his face partially covered by his ball cap, from my vantage point, I could see that he was angry, shaking his head, and muttering under his breath. With an air of victory, the counselor pointed out that my husband was repentant and crying. I should have refuted her, but I was emotionally drained and exhausted, having myself wept on and off out of frustration throughout the mediation. As the session wrapped up, the counselor quickly made an agreement that we both consented to in which my husband would continue counseling with her, and I would orchestrate conference calls between the children and him. As she typed out the agreement, the pastor made jokes and informal arrangements to travel with my husband in the truck. When the counselor asked for a check, credit card or promissory note to pay the balance due, I informed her that the pastor previously agreed to pay the remainder. He emphatically pushed his chair away from the table and threw his hands in the air denying any financial responsibility, so the remaining balance wound up as marital debt."
Second Thoughts
"Alarmed that I somehow allowed my boundaries be penetrated, I couldn't sleep and called the Peacemaker counselor the next day, telling her that I would not sign the agreement. I did not want to conduct conference calls with my husband and although I did not tell her, I felt that she lacked adequate skills to deal with his serious issues. Concerning the mediation, I told her that I felt my husband was not held accountable for anything. She said, "Yes, he was. Someone said that he should have been talking to his wife instead of that woman." She had a good point, but the person who said that was me. She also said that he looked sorry."
"As a result of Peacemakers mediation, my husband again began calling me with new threats that he had fantasies about seeing me dead and that he was going to financially ruin me. I was at the absolute lowest point in my life, full of despair, feeling just barely alive, and wondering if I had lost my mind. Maybe I really was "no saint" and maybe God hated me the way the church did. These dark thoughts tumbled around in my mind along with all of the other problems this series of events brought."
CONCLUSION– from Thirty Pieces of Silver
Not much can be added to the sad reality of abuses and the unbiblical authoritarianism of the TGC and neo-reformed church leadership models. Because of the massive change efforts of the churches vision from the gospel to the TGC distorted vision casting – these agents of change must be provided cover and they must be willing to enforce their unbiblical authority.
We have seen these tools and tactics employed to cover sexual sins including adultery multiple affairs and even child molestation. Also we have seen financial misdoings, abusive treatment of staffers and unchristlike conduct and habitual patterns of sinful behavior in general -given cover -excused and perpetuated …all in the name of biblical leadership.
Above in this article we see some of the tools- the twisting of scripture and the willingness to apply these heavy handed tactics on the flock of God over which they have asserted themselves. If possible people need to take their congregations back from these type of leaders and extract their churches from the TGC/neo-reformed models. If they cannot …they need to leave them and get their families out of them and escape the grasp of these wolves.
"Shepherd the Flock" (PETERS WORDS TO SHEPHERDS ARE HONEST, SIMPLE, DESIRABLE, AND UNNUANCED…AND THEY ARE TRULY BIBLICAL.
5 The elders who are among you I exhort, I who am a fellow elder and a witness of the sufferings of Christ, and also a partaker of the glory that will be revealed: 2 Shepherd the flock of God which is among you, serving as overseers, not by compulsion but willingly, not for dishonest gain but eagerly; 3 nor as being lords over those entrusted to you, but being examples to the flock; 4 and when the Chief Shepherd appears, you will receive the crown of glory that does not fade away.
Submit to God, Resist the Devil
5 Likewise you younger people, submit yourselves to your elders. Yes, all of you be submissive to one another, and be clothed with humility, for
"God resists the proud,
But gives grace to the humble."
6 Therefore humble yourselves under the mighty hand of God, that He may exalt you in due time, 7 casting all your care upon Him, for He cares for you.
8 Be sober, be vigilant; because your adversary the devil walks about like a roaring lion, seeking whom he may devour. 9 Resist him, steadfast in the faith, knowing that the same sufferings are experienced by your brotherhood in the world. 10 But may the God of all grace, who called us to His eternal glory by Christ Jesus, after you have suffered a while, perfect, establish, strengthen, and settle you. 11 To Him be the glory and the dominion forever and ever. Amen."