AFTER BEING BOOTED FROM THE ERLC, RADICALIZED LIBERAL ACCUSER RUSSELL MOORE JUST KEEPS EXPOSING HIMSELF.
Rev Thomas Littleton
10/30/2021
Thanks to Albert Mohler who mentored employed and promoted Russell Moore for nearly 3 decades, Southern Baptist now have a well credentialed professional theological accuser in the public square to point fingers at them.
THE LATEST ON MOORE AND THE COMPANY HE KEEPS
David Axelrod@davidaxelrod"10 yrs ago, I'd have parents concerned about their children losing their faith. Now I'm hearing adult children who are saying, 'What do I do w/my mom & dad who've become radicalized on Facebook?'" @drmoore on radicalization among evangelicals #AxeFiles: https://link.chtbl.com/V-72qzJt
MOORE ON THOSE TRUMP VOTERS IN THE CHURCH
"Public theologian Russell Moore has long encouraged evangelical Christians to focus on practicing religion rather than engaging in culture wars, something he found increasingly difficult under former President Donald Trump. Moore left his leadership post at the Southern Baptist Convention earlier this year and now works for Christianity Today. He joined David to talk about how working for a conservative Democratic congressman on Capitol Hill reaffirmed his belief in the possibility of politics, why his dad didn't want him joining the ministry, and why he felt compelled to call out issues he saw in the church, even as it led to his departure from the SBC."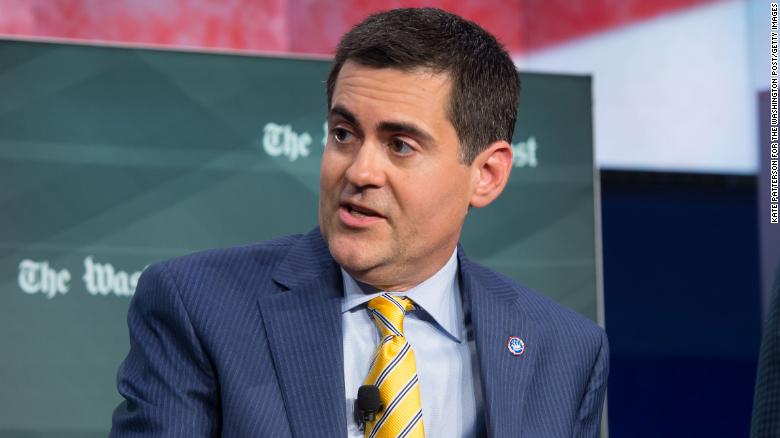 CNN COVERED THE INTERVIEW…WHICH WAS ON CNN.
"(CNN)Public theologian Russell Moore, a prominent evangelical leader who was an early critic of Donald Trump, says he doesn't see support for the former GOP president waning and warns that it is "entirely possible" that Trump could seek the White House again and win."I don't think he's had any change in terms of the support that he has. The question is, is there an alternative? And in looking around the Republican Party right now, it certainly is hard to see who could be an alternative for people's- for people's loyalty and votes. So I think it's- I think it's entirely possible that he could run in 2024 and win," Moore said, speaking with David Axelrod on "The Axe Files" podcast.Moore said when he first spoke out in 2015 against then-presidential candidate Trump, most people in the evangelical social-conservative world, who would later be among Trump's key supporters, agreed with him. But then, Moore said, he noticed a shift among evangelicals — "not because Donald Trump changed, but because he started winning."
"He said he saw the decision as "choosing between my conscience under Christ and saying things that I didn't believe. So it would have been- it would have been easy to say, well, this is who most of our people, this is who they're with, and so I'm going to get on board. But to do that, I would have, I couldn't have done it. I couldn't have lived with myself," he said."
"Moore was heading the Ethics and Religious Liberty Commission of the Southern Baptist Convention, the public policy arm of the nation's largest Protestant denomination. Moore left the role this year and now works for Christianity Today."
WHO IS DAVID AXELROD?
"In 1984, David Axelrod's campaign management team helped win Congressman Paul Simon a seat in the U.S. Senate. Axelrod has since led successful campaigns for numerous Democrats, and his client roster includes such names as Bill and Hillary Clinton. Axelrod has also gained national repute for helping African-American politicians get elected in landmark victories, most notably Barack Obama. Axelrod served as senior advisor to President Barack Obama, senior advisor to the Obama-Biden Presidential Transition, senior strategist to Barack Obama's historic campaign for the presidency in 2008 and his 2012 re-election campaign. Today he serves as the Director, Institute of Politics at the University of Chicago."
OBAMA CAME FROM THE CHICAGO POLITICAL MACHINE
Now Russell Moore shows himself at home in the realm of Chicago politics where he can bash Christians for their political views.
"The University of Chicago Institute of Politics occupies a rare place in America's higher education landscape, offering our students pathways to civic engagement, opportunities for service, and a home for civil discourse and free expression."
Our Mission
"The nonpartisan Institute of Politics is committed to fostering in our students a passion for public service, meaningful dialogue and active engagement in our democracy."
RUSSELL MOORE IS ACTUALLY LISTED AMONG THE FELLOWS OF THE UNIVERSITY OF CHICAGO /AXELROD INSTITUTE OF POLITICS
Russell Moore
"Public Theologian and Director of the Public Theology Project at Christianity Today"
"Through "Evangelical Religion in American Politics and Culture" seminars, he will speak to the complicated relationship between American religion – particularly in its evangelical Protestant form – and the current political and cultural landscape."
https://politics.uchicago.edu/fellows/current-fellows
WHERE ELSE IS RUSSELL THESE DAYS ?
Russell Moore also has his own new program called "The Russell Moore Show".
MOORE AND MOORE TOOK THE LOW ROAD AS VICTIMS
"NASHVILLE (RNS) — Two of the best-known ex-Southern Baptist leaders in the country got together at a Nashville church on Thursday (Sept. 9) for a night filled with Bible verses, banter and bittersweet memories."
"The event, entitled "Lessons in Leaving (and Staying)," featured Bible teacher Beth Moore and ethicist Russell Moore — and was the first live event for a new Public Theology Project from Christianity Today magazine, where Russell Moore landed after leaving the Southern Baptist Convention's Ethics and Religious Liberty Commission."
CONCLUSION
It is really all about politics isn't it … and about the nasty habit of conservative Christians voting pro life pro family and Republican? In the end of the discussion it is really all about the political establishment of which Moore is a part, and their deep hatred of President Donald Trump and those Christians who support him.
Russell Moore is an avid "never Trumper" and a Mississippi Democrat. Now he is a full fledged member of the Chicago thug Democrat machine. Congratulations.
Moore has a need to be heard and Baptist have funded the need for years. Mike Huckabee famously ask "How long will Baptist pay Russell Moore to insult them?" At least now he is on Christianity Today's payroll and whoever else will hire him to do what he does.