AFTER OPERATING FROM 2006 TO 2018 MASKED AS A "CONSERVATIVE" REFORMED THEOLOGICAL MOVEMENT,RECENT YEARS HAVE EXPOSED THE PROGRESSIVE POLITICAL & GLOBALIST ORCHESTRATION OF TIM KELLER'S TGC AND GLOBAL PARTNERS LIKE WEA ,NAE & LAUSANNE.
NOW A DEEP LOOK AT ITS ORIGINS AND DEEPENING COMPROMISE.
Rev Thomas Littleton
12-11-2022
The World Evangelical Alliance and partners like National Association of Evangelicals and the Lausanne Movement have come out of the shadows and into the full light of day shamelessly owning open promotion of the World Economic Forum/ United Nations Global Sustainability Goals of Agenda 2030. After taking part in the G20 Religion Summitt R20 and the COP 27 gatherings WEA has launched Roadmap to 2030 and multiple partners like The Gospel Coalition are fully committed to priming the next generation of Christians to be "global citizens" and embrace Agenda 2030. WEA openly invites you and your church to join them and "collaborate" the fulfillment of these global goals possible and to offer your children on the altars of pagan earth worshippers in the name of serving Jesus.
THEIR JUDGEMENT LOOMS AND SLUMBERS NOT.
2 Peter 2:2-4
2 And many will follow their destructive ways, because of whom the way of truth will be blasphemed. 3 By covetousness they will exploit you with deceptive words; for a long time their judgment has not been idle, and their destruction does not slumber.
Doom of False Teachers
4 For if God did not spare the angels who sinned, but cast them down to hell and delivered them into chains of darkness, to be reserved for judgment"
THE NETWORK BOSSES AND AFFILIATES IN THE SEDUCTION OF THE CHURCH INTO GLOBALIST DECEPTION.
Much of the Evangelical church is now aware of both the influence and the error of Tim Keller and his massive echo chamber of speakers and writers called The Gospel Coalition. Keller himself is terminally ill but showing no signs of remorse or repentance for his position as co-founder of TGC and its role as a super spreader of the infections pathogens of politically progressive and global goals false gospel in the conservative church across America and the world.
WHAT WE KNOW ABOUT THE LIVING GOD
God charged Peter and all who are called of God to "feed my lambs". John 21:15-17
God has warned that those who offend His little ones would be better off with a millstone tied around their necks and drowned in the depths of the sea in light of facing the full brunt of their ongoing deeds in accountability to Him. Matt 18:6
If the UN vision and globalist sustainability goals are not of God then the TGC and its leaders and the organizations above them are working tirelessly to deceive our children and indoctrinate them in global "citizenry " to serve the fulfillment of the global goals of the United Nations, World Economic Forum, World Monetary Fund , and evangelical partnerships like WEA.
WHAT WE KNOW ABOUT TGC AND ITS PARENT ORGANIZATIONS
TGC is headquartered in Deerfield Illinois – World Evangelical Alliance has offices there as well. So are multiple other significant partners in the flood of false globalism teaching in Evangelicalism.
https://www.thegospelcoalition.org › video › what-is-the-…
"Don Carson is emeritus professor of New Testament at Trinity Evangelical Divinity School in Deerfield, Illinois, and cofounder of TGC"
The Gospel Coalition · Sep 16, 2009
TIM KELLER RESOURCING WEA IN 2011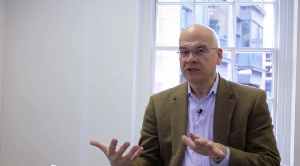 2011
"Tim Keller, founder and senior pastor of Redeemer Presbyterian Church in New York City, talks about evangelism and contextualizing the gospel for the 21st century city.by Evangelical Alliance United Kingdom"
WEA ROLE IN DEFINING EVANGELICALS AND CASTING ITS VISION
"Evangelical" is a term invented to serve as a descriptor for evangelistically focused Christians and denominations and movements centered about (supposedly ) the global fulfillment of Jesus Great Commission. Since is founding in 1846."
"WEA is the broadest organizational and global manifestation of what it means to be an evangelical."…NOW THE ORGANIZATION WHICH SEEKS TO DEFINE US IS fully lockstep with United Nations Global Goals and the 2030 focus on AGENDA 2030.
WEA H Q -WORK WITH UNITED NATIONS & BRAZEN FOCUS ON 2030
WEA headquarters are in Deerfield, Illinois, with UN offices in New York City, Geneva, and Bonn. It brings together 9 regional and 143 national evangelical alliances of churches, and over one hundred member organizations. " British meetings starting in 1843 led to the watershed London gathering in August 19-September 2, 1846 at Freemason Hall. Representatives came from England, Scotland, Ireland, Wales, Sweden, Germany, France, Holland, Switzerland, the US and Canada. Some 800-1000 Christian leaders, representing 53 "bodies of Christians", met for 13 days in worship, preaching and business."
WEA AND UN AGENDA 2030 -"ROADMAP TO 2030"
"The Roadmap 2030 is our strategic adaptive plan to guide the WEA worldwide community. We are united in love and devoted to following Jesus, fostering unity in the body of Christ for Gospel witness and discipleship. We invite the WEA family of networks to align our efforts, join in collaboration, and increase our effectiveness to accelerate the health and growth of the Church around the world."
"To strengthen credible Christian voices
within the public sphere at the national,
regional and global levels on critical and
contemporary issues. This is done
primarily through research, advocacy and
empowering Evangelical Alliances to mobilize
churches and civil society in mitigating
violations of religious freedom and advocating for the marginalized or oppressed"
"We have a unique opportunity to affect the global narrative on
critical issues in both sacred and secular halls of power. With
WEA's existing spheres of influence, such as our special
consultative status in the United Nations, we will be bolder and
more effective in speaking to global platforms of power.
As a global network, we can learn from each other, and together
we can influence laws and policies affecting religious freedom,
justice, vulnerabilities and other appropriate issues to further the
peace and well-being of all in a sustainable environment."
"WEA intentionally facilitates working relationships with a
diverse coalition of networks, organizations and denominations. As global issues and arrangements shift, we will
remain alert and proactive, fostering partnerships and
nurturing new and creative movements based on shared
values and a common agenda centered on God's kingdom."
"Responsive and able organizational structures are critical
for WEA to be effective with its Regional and National
Alliances, global office and departments, partners and
affiliates. A strong and dynamic organizational "backbone"
is based upon a common agenda, helps measure shared
outcomes, facilitates mutually reinforcing activities, and
ensures connectivity among partners. Good organization
assists alliances, departments, and affiliates to be more
unified, and with appropriate lines of mutual accountability,
it sets in place rethinking, reflecting on and reassessing of
what is being done for God's kingdom."
WEA AND LAUSANNE CREATION CARE PARTNERSHIP SINCE 2013 EXPANDED IN 2019 NOW "ROADMAP 2030" IN DECEMBER 2022.
"With a global backdrop of serious ecological challenges, growing awareness of the biblical mandate to care for creation, and an increasing need to provide leadership in this arena at a global level, the WEA decided to create the WEA Creation Care Task Force (CCTF) in 2012."
"After several years of fruitful collaboration, the WEA Creation Care Task Force and Lausanne Creation Care joined together to co-lead one unified creation care network called the Lausanne/WEA Creation Care Network (LWCCN)."
"In 2019 the WEA launched the WEA Sustainability Center (WEASC) in the strategic "UN City" of Bonn, Germany. Led by Matthias K. Boehning, the overarching objective of the WEASC is to equip churches and congregations around the world to implement creation care on a daily basis, thereby becoming a strong, legitimate, and unified voice in global sustainability. As the leadership of the CCTF and WEASC work collaboratively their combined, integrated, and strategic efforts are advancing the effectiveness of the evangelical community to care for God's gift of creation."
WEA AND LAUSANNE CREATION CARE
WEA SUSTAINABILITY CENTER
WEA Sustainability Center
@weasc
Official Account of the World Evangelical Alliance Sustainability Center in Bonn/Germany #creationcare #careforcreation https://linktr.ee/WEASC
Bonn, Deutschland
"We are excited to be at #COP15 in #Montreal. Today, WEA's Chris Elisara spoke at a multi-faith discussion on #biodiversity quoting Jer 27:7 and saying that we need to focus on #creation in #cities, where now most people live."
WEA AND RECENT GLOBALIST MEETINGS LIKE COP27 AND G20 /R20 RELIGIOUS FORUM
"The gospel is good news for all creation, not just humans. WEASC Co-Director
@mkboehning explains how we can embrace the full gospel."
WEA SECRETARY GENERAL AMONG SPEAKERS AT G20 RELIGIOUS FORUM INITIATED BY WORLD MUSLIM LEAGUE -SEE ARTICLE ON THIS STE FROM 11/21/2022
Speakers at the R20 included:
Joko Widodo, President of Indonesia
Mohammad bin Abdulkarim Al-Issa, Secretary-General of Muslim World League
Yahya Cholil Staquf, General Chairman of Nahdlatul Ulama
Cardinal Miguel Ángel Ayuso Guixot, President of the Pontifical Council for Interreligious Dialogue (Vatican)
Thomas Schirrmacher, Secretary General of the Protestant World Evangelical Alliance
SAMPLE OF WEA -NEGOTIATING CLIMATE JUSTICE FUND
Where the current negotiation texts are failing:
At the start of COP27, we met and issued a call as a result of the COP27 Talanoa Dialogue. Since then, there has been little progress. So far, we have heard a lot of unilateral pledges from parties and positions. Those are encouraging but little is on paper. "
"In addition, there is lack of progress on climate finance, including adaptation and loss and damage finance. Without this finance, the Global South cannot adapt to the climate emergency, and the debt situation will get worse. Global South leaders are calling the alarm, particularly small island states that are losing their territories, biodiversity, culture and identity. Increasingly climate disasters are costing lives and destroying homes in the Global North which are experiencing severe floods in countries like Germany and Belgium and massive widespread fires in Portugal and the US."
"The developing countries negotiating are united in their desire to deliver a loss and damage fund at this COP, the richer countries who have already had the privilege to develop need to show solidarity and political leadership ."
WEA ADDITIONAL HISTORY
"Founded in 1846, the World Evangelical Alliance has created and nurtured an unprecedented worldwide network of nine Regional and 135 National Alliances, as well as associated partners and organizations. Today, WEA is recognized as a major representative of more than 600 million Evangelical Christians … and growing. Our unique role is to be a voice and platform that unite this global evangelical movement."
WORLD EVANGELICAL ALLIANCE LEADERSHIP INSTITUTE TALKS SUSTAINBILITY GOALS IN 2013
OCTOBER 3 2013 ·
In countries where paying #bribes is common, progress on the Millennium Development Goals is slower, depriving people of even the most basic of services (stats according to TI). Please take 30 seconds to sign our global petition to the world's powerful leaders, asking them to step up efforts to combat bribery and tax avoidance:
TEENS FROM WEA "EXPOSED" EVENT FOCUSED ON SUSTAINABILITY GOALS.
LAUSANNE MOVEMENT A TIM KELLER EVANGELICAL KING MAKER
TIM KELLER WAS CROWNED BY THE LAUSANNE MOVEMENT IN 2010
Keller preached on his "Cities" initiative in 2010 which is a key part of the "URBAN FOCUS" of Agenda 21 which since 2015 UN meetings is know as Agenda 2030. Lausanne has multiple ministrie which fully and openly embrace Agenda 2030.
"Tim Keller discusses the importance of cities and megacities. He outlines why we must, how we should, and why we can reach them.
View the other plenary sessions on the theme of Megacities and Diaspora from Cape Town 2010."
KELLER AND "CITIES" THE PERFECT HAND IN GLOVE FIT FOR AGENDA 2030
KELLERS CITY FOCUS INCLUDES "PLANTING CHURCHES IN GLOBAL CITIES "
Keller speaking at Lausanne 2010
KELLERS CITY TO CITY MOVEMENT RELIES ON URBAN THEORIST RICHARD FLORIDA'S IDEOLOGIES .
Richard Florida is best known for the book "The Creative Class" and his "Gay Indexes " promoting rainbow inclusion in Urban planning and funding …and work with the UCLA leadership
FLORIDA DEVELOPED THE TERM "THE GREAT RESET"
Keller seems to believe that Richard Florida's discredited theories promoting LGBTQ drivers in Urban and Community Development are key to gospel movements like his own and also was involved in 2009 efforts incorporating Florida's "Gay Indexes" and "Creative (gay) Class" structures into Reformed Theological Seminary Orlando and CRU/ Campus Crusade involvement with the "Seeking the Welfare of the City" vision and RTS "Polis Institute". This massive effort to recast the vision of ministry in cities to align it with Faith Based Partnerships and Community Development was and is lockstep with Richard Florida's "The Great Reset" and "justice driven " economics of the World Economic Forum. Several key evangelical leaders and Keller associates like Francis Collins and Rick Warren work directly with WEF. Keller's Urban focus IS Agenda 2030 – Great REset aligned and has been at least since the Lausanne 2010 vision casting and the 2009 start of the Polis Institute. Polis was a "project of Frankfurt School Cultural Marxist Institutes for Advanced Studies in Culture at UVA and funded by the "Kern Family Foundation which has provided the grants behind the corruption of conservative evangelical seminaries. Note- Polis Institute as of 2022 now fully embraces the UN Sustainability Goals /Agenda 2030
Tim Keller/CRU/ RTS Orlando "City Reaching " model est 2009 -Polis Institute.
"From Richard Florida, author of the bestselling books The Rise of the Creative Class and Who's Your City?, comes a book that frames the economic meltdown of 2008–09 not as a crisis but as an opportunity to "reset." In doing so, he paints a fascinating picture of what our economy, society, and geography will look like—of how we will work and live—in the future."
A Richard Florida disciple has a historic involvement in leader the UCLA "Williams Institute " LGBTQ efforts which plays a key role in tracking and promoting LGBTQ census metrics and has recently begun to focus specific efforts on the "Transgender Populations" across the US.
https://williamsinstitute.law.ucla.edu/subpopulations/transgender-people/
Note- Florida's books and theories have driven Lausanne leaders like Keller, David Platt and Ed Stetzer for decades and the theories behind them -especially Florida's 2010 book "The Great Reset" was in play at Keller became one of the key Lausanne spokespersons in 2010 in South AFrica .
RICHARD FLORIDA AND "THE GREAT RESET"
"We've weathered tough times before. History teaches us that periods of "creative destruction," like the Great Depression of the 1930s, also present opportunities to remake our economy and society and to generate whole new eras of economic growth and prosperity. In The Great Reset, bestselling author and economic development expert Richard Florida provides an engaging and sweeping examination of these previous economic epochs, or "resets," while looking toward the future to identify the patterns that will drive the next Great Reset and transform virtually every aspect of our lives. He distills the deep forces that alter physical and social landscapes—how and where we live, how we work, how we invest in individuals and infrastructure, how we shape our cities and regions—and shows the ways in which these forces, when combined, will spur a fresh era of growth and prosperity, define a new geography of progress, and create surprising opportunities for all of us."
NAE IS THE STATE SIDE WEA PARTNER AND FULLY ALIGNED WITH GLOBAL GOALS , INTERFAITH DIALOG, CLIMATE JUSTICE AND DIVERSITY EQUITY AND INCLUSION GOSPEL.
NAE COMPROMISES INCLUDE PROMOTING THE PANDEMIC RESPONSE WHICH SHUT DOWN CHURCHES AND THE VAX PUSH WHICH IS CURRENTLY COMING BACK TO HAUNT EVERYONE INVOLVED.
NAE PRESIDENT FUNDED BY FACEBOOK $$ AND WITH FACEBOOK- "LOVE THY NEIGHBOR " CAMPAIGN JOINS OTHER PROGRESSIVES TO PUSH VAX.
"Evangelical leaders explain why skeptical evangelicals should get vaccinated."
A Christian Perspective on the COVID Vaccines
"COVID vaccines have not only brought a sense of hope, but also many questions. Is it truly safe after such a quick timetable for development? Will it actually be effective and for how long? Are there ethical issues involved in the creation of the vaccines that Christians should know about?"
"In his role as director of the National Institutes of Health, Dr. Francis Collins oversees the largest supporter of biomedical research in the world. He is also a committed Christian. In Today's Conversation podcast, you'll hear Dr. Collins and NAE President Walter Kim discuss:"
The integration of faith, science and health;
How vaccines actually affect the body;
The manufacturing process and ethics behind vaccinations; and
What role pastors and Christians should play during the pandemic.
WHAT WE KNOW ABOUT THE MONEY
Three major players in the funding are The Templeton Foundation which promotes "The merger of Science and Faith , Interfaith Dialog and "Faith efforts which hold to no sacred text" . The second is the Seminary grant maker whose WOKE justice and Faith and Works focus is spread throughout the TGC and Evangelical realm named the Kern Family Foundation. The third founding source which has seen its financial impact swell from one billion dollars into Christian ministries over 24 years to over a billion and half PER YEAR since @ 2009 is The National Christian Foundation. NCF does not release its donor names or a list of recipients upon request if you are not part of its "Donor Advised Funds" Tim Keller Friend and long time multiple Keller organization board member Bob Doll is/has been on the Board of both Lausanne and CNF.
Templeton followed Kern Family Foundation OFFSHORE TO THE CAYMAN islands by 2014 which serves zero tax advantages (because they are not needed for charitable organizations who are tax exempt.) but does provide a convenient hinderance to following the paper trail of funding coming and going on both donor and recipient end.
WHAT WE KNOW ABOUT THEIR FALSE TEACHINGS
TGC AND ITS PARTNERS PUSH THE WOKE RACIAL PROPAGANDA IN 2018 WITH THE BOOK AND HASHTAG "#WOKECHURCH "
TGC ALSO COSPONSORED THE 2018 MLK/50 EVENT WITH sOUTHERN BAPTIST ORGANIZATION THE ERLC. MLK/50 CAUSED SIGNIFICANT PUSHBACK TO ITS FALSE JUSTICE GOSPEL .
TGC-
Woke Is . . .
THABITI ANYABWILE | APRIL 16, 2018
TGC is still [ushing WOKE CHURCH in May 2022
TGC- MAY 2022 Is 'Woke Church' a Stepping Stone to Theological Compromise?
TGC PROMOTES THE LGBTQ/SOGI/ SSA CELIBATE MESSAGES OF REVOICE ,SAM ALLBERRY AND MANY MORE.
In 2013 TGC commissioned future Revoice leader Nate Collins to review and promote SSA/ Celibate gay priest Sam Allberry's book "Is God Anti Gay" while Collins was helping with the final "Exodus International Conference that same year as so called "ex gay" ministries were collapsed . Allberry promoted Revoice LGBT+ Thriving in Historic (conservative ) Churches" in Spring of 2018 and had by that time become TGC editor on all things LGBTQ and Christian. Soon afterward TGC and Revoice began to target churches and youth as Allberry's Living Out group already was focusing upon.
Guest: Thomas Littleton. Topic: Beyond Revoice: LGBT Agenda Recruiting Youth Pastors & Targeting Your Teens?
"Nate Collins and Gregory Coles are working with Alan Chambers who is well known for having dismantled Exodus International from within after becoming its last president . Devoted looks to bypass adult staff and parents and reach out to the youth pastor to help him/her provide effective "pastoral care" for LGBT+ student in their/your church youth group. Collins who ,again, honed his expertise at Dr. Albert Mohlers Southern Baptist Theological Seminary and Gregory Coles who has received hearty endorsements of TGC and many in the PCA/ SBC camp (including the "Council for Biblical Manhood and Womanhood " currently headed by Denny Burk) have just what a confused teen needs in your church youth group. A person who spent 14 years at Dr. Mohlers SBTS and still identifies as "homosexual in a mixed orientation marriage " and Coles who identifies as a"single Gay Celibate Christian " may be able make some of the cultures most desperately wrong narratives seem normal to the young believers hearts and minds."
KELLER AND TGC ARE CLOSELY LINKED TO BOTH BIOLOGOS AND ITS FOUNDER FRANCIS COLLINS .
BioLogos and Collins included Keller in their early braintrust to promote "Theistic Evolution" and the merger of "Faith and Science". Keller is also linked to BioLogos primary funder the Templeton Foundation. Besides the Theistic Evolution error -BioLogos is also heavily involved in promoting Interfaith Dialog especially Christian /Islamic Dialog.
TGC PROMOTES FEMINIST AND THEIR BOOKS
NOTE as always TGC brings both sides to the "conversations" they initiate and create a platform for dialectical consensus reaching . THIS is the TGC playbook.-Examples
TGC Themelios publication promoting Aimee Byrds book "Recovering from Biblical Manhood and Womanhood: How the Church Needs to Rediscover Her Purpose WRITTEN BY AIMEE BYRD
TGC promotes Feminist book accusing evangelical men of having indulged in too much toxic masculinity ….like watching too many John Wayne movies. The TGC reviewer cannot say enough on this "well written book"- "Review: Jesus and John Wayne by Kristin Kobes Du Mez"
TGC 2016 "A Conversation Guide for Egalitarians and Complementarians"
"Gender is on the agenda in both the community at large, and also in the church. So much is this the case that nowadays we often even add a descriptor of our position on gender to the other labels that we use for identifying the Christian sub-tribes that we belong to. So, I am no longer just an evangelical Anglican, I am now a complementarian evangelical Anglican, as opposed to an egalitarian evangelical Anglican! The unhelpful thing about these labels is that they can appear to simplify positions that can actually be quite nuanced and complex."
KELLER/TGC PROMOTING SOCIAL JUSTICE
"Tim Keller on Why Caring About Justice Doesn't Make You a Marxist."
"Talking about oppression, justice, etc doesn't make one a Marxist. It makes one a student of the Bible."
Keller denies the brand of social justice he preaches is Marxist YET much of his famous social justice talking points like "Human Flourishing " come from a self confirmed Frankfurt School ( ground zero for 1920s development of Cultural Marxism) IASC think tank. TGC ,Lausanne , Keller and IASC all worked very closely in 2015 "Civilitas " movement which claimed that "lack of civility was the greatest threat to society worldwide".
Keller has also confirmed again and again the he was directly influenced by Frankfurt School himself, So denying his form of social justice focus in NOT Marxist -simply does not square with his associations or history.
See Dr Williams New Calvinist articles on Keller for his documented Frankfurt School history.
https://www.newcalvinist.com/kellers-political-motivation/kellers-marxist-sympathies/
Excerpt:
"Keller's Marxist sympathies"
In Keller
"The Reason for God (2008), where he writes about his emotional attachment to the ideas of the Frankfurt School of Neo-Marxism. He confesses that in college he was 'heavily influenced by the neo-Marxist critical theory of the Frankfurt School', and admits that he 'was emotionally' drawn to the social activism of the neo-Marxists.[3] Keller closes The Reason for God hoping his readers will become 'true revolutionaries' and will 'go from here' into churches that are devoted to actions of social justice. "
"He seeks to spawn the realization of the 'desperate need' he felt as a college student 'to find a group of Christians who had a concern for justice in the world but who grounded it in the nature of God rather than in their own subjective feelings'.
TGC STEADY EFFORTS TO PROMOTE THE CLIMATE JUSTICE NARRATIVE
TGC-"Comfort for Climate Change Anxiety"Oct 2019
"God Wants the Blame for Climate Change"SEPTEMBER 22, 2021
"How Should Christians Engage the Current Conversation on Climate Change? OCTOBER 2, 2019
WHAT WE KNOW THEY HAVE DONE TO OUR SEMINARIES
TGC ,The Center for Transformational Churches and the Oikonomia Network headquarters are ALL located at TEDS or Trinity University and Divinity School.Kern Family Foundation which funds the justice driven grants for "Faith and Work Economics" into conservative seminaries and Christian Universities formed Oikonomia Network or "Kern Pastors Network" to oversee it's grants. WOKE has "Flourished " (their most preferred buzz word) in Seminaries because of these influences and money . TGC/Keller and these global partners are at the heart of this effort.
WEA NEW COMMITMENT TO "NEXT STEPS IN THEOLOGICAL (CHRISTIAN) EDUCATION
NOVEMBER 29 2022
"The 18th global consultation C-22 of the International Council for Evangelical Theological Education (ICETE) concluded in Izmir, Turkey after a week-long program focused on exploring practical next steps to collaborate among all forms of theological education worldwide for the sake of the Church, particularly in the area of pastoral training and leadership development."… ICETE, which originally grew out of the World Evangelical Alliance (WEA) more than forty years ago, has developed into a global hub for evangelical theological education and today is member of the WEA's Global Theology Department."….Participants embraced the vision to begin to write a future story for theological education: a story marked by collaborative moves from talking to doing across all sectors, with the ultimate aim to strengthen the Church."
WHAT WE KNOW ABOUT THE PRESENT TARGETING OF CHILDREN IN OUR CHURCHES AND EVEN OUR HOMES.
TGC affiliates CURRICULUM is targeting our children in our own churches. Ed Stetzer's The Gospel Project has a brain trust from the TGC WOKE /social justice stables and is designed for preK -adult classes.
TGC influence and speakers are moving heavily into gaining influence in organizations like ACSI- the Association of Christian Schools International which in 2021 began UnifyEd in partnership with a racial justice TGC advocate from a Kern FF funded center "Intersect Project " at SEBTS Seminary. Walter Strickland ,head of UnifyEd admitted to NY Time that he teached James Cone and Black Liberation Theology and was part of the Baptist embrace of Critical Race Theory as a "useful analytical tool with the Gospel".
ACSI also has TGC influence it is LGBTQ focus with promoting Allberry and Revoice leaders in conferences and schools in Europe . One Central European school has been totally invaded by TGC with a TGC church planted on its campus adn pulling in much of the faculty and families from the school into the church. It is estimated that over 30 missions organizations missionaries and their families attend this one school with zero other options for Christian education.
AWANA Clubs International has taken up the TGC stable of speakers on racial justice, segway egalitarian narratives and the LGBTQ Inclusion /Hospitality / SSA but Celibate narrative in 2 "Child Discipleship Forum" training meetings for AWANA leaders. AWANAs new leadership as of January 2022 is a Board member of the NAE.
AWANA now has a parents conversation guide for home use called "Talk About" .It remains to be seen if TGC WOKE Justice speaker lineup in the Awana CDF events of 2021 and 2022 as well as the speakers announced for the 2023 will be part of the "Talk About" conversations and "discipleship equipping" for parents at home. Time will certainly tell.
Of "Talk About"- AWANA CEO and NAE Board member Matt Markins told Baptist Press in April 2022 -"
"Matt Markins, President and CEO of Awana, echoed the sentiment that the backbone of family discipleship is relational communication."
"We're being commanded from the Scriptures to talk to our kids, and it's clear that parents who are disciple-making parents talk to their children," Markins said.
"If a basic foundation to an intimate relationship with their children is dialogue, then talk related to Christianity should not be a second language, but a heart language for families."
"Markins said he hopes this resource can assist local churches, including many Southern Baptist Churches that use Awana programming, with "becoming an equipping community that trains parents in discipleship."
"We're giving parents what they need step by step so they have a long-term process and plan to cultivate disciples into young adulthood."
"He even hopes "Talk About," will be a resource that has influence not only for biological families, but entire church families as well."
"I believe that in the experience of discipling children, both for parents and for church volunteers, those people are being discipled as well," Markins said."
ARE THERE ANY SAFE CHILDREN'S MINISTRIES LEFT WHO HAVE ESCAPED THE TGC REACH?
CONCLUSION
For organizations like ACSI and AWANA other Children's ministries affiliated with or open to the NAE- WEA- Lausanne- TGC influence much MORE of the agenda is coming into their realms. These streams will include full on embrace of the United Nations 17 Sustainable Development Goals like WEA and POLIS Institute and Lausanne Movement are doing. Alignment with the Great Reset is forthcoming and its financial goals including Digital Currency. Cooperation and participation in The Pandemic Industrial Complex and its weaponization of viruses and responses to them will occur. And of course Interfaith/Multi-Faith and Muslim -Christian dialog and "Chrislam " are locked and loaded for launch into TGC/ NAE WEA affiliated organizations as is "Theistic Evolution" merging Science and Faith for unity sake and "the emergence of a just and harmonious world order". i.e. the New World Order of the anti- christ. Poor eschatology has only accelerated these deceptions and will fuel many organizations , churches and institutions demise and judgement.
WHAT GOD ASSURES US THAT HE WILL DO.
God will call His true Bride out of this harlot church and "community"
Revelation 18:
4 And I heard another voice from heaven saying, "Come out of her, my people, lest you share in her sins, and lest you receive of her plagues."
God will bring swift judgement on these false teachers
Romans 16:

17 Now I beseech you, brethren, mark them which cause divisions and offences contrary to the doctrine which ye have learned; and avoid them.
18 For they that are such serve not our Lord Jesus Christ, but their own belly; and by good words and fair speeches deceive the hearts of the simple.
Matthew 7:15 – Beware of false prophets, which come to you in sheep's clothing, but inwardly they are ravening wolves.

1 John 4:1 – Beloved, believe not every spirit, but try the spirits whether they are of God: because many false prophets are gone out into the world.
1st John 1 :

10 If there come any unto you, and bring not this doctrine, receive him not into your house, neither bid him God speed:
11 For he that biddeth him God speed is partaker of his evil deeds.
Colossians 2:8 – Beware lest any man spoil you through philosophy and vain deceit, after the tradition of men, after the rudiments of the world, and not after Christ.

2 John 1:7 – For many deceivers are entered into the world, who confess not that Jesus Christ is come in the flesh. This is a deceiver and an antichrist.

John 7:24 – Judge not according to the appearance, but judge righteous judgment.

2 Timothy 4:3-4 – For the time will come when they will not endure sound doctrine; but after their own lusts shall they heap to themselves teachers, having itching ears; (Read More…)

Matthew 7:16 – Ye shall know them by their fruits. Do men gather grapes of thorns, or figs of thistles?

2 Peter 2:1-22 – But there were false prophets also among the people, even as there shall be false teachers among you, who privily shall bring in damnable heresies, even denying the Lord that bought them, and bring upon themselves swift destruction.

2 John 1:10 – If there come any unto you, and bring not this doctrine, receive him not into your house, neither bid him God speed:

John 8:44 – Ye are of your father the devil, and the lusts of your father ye will do. He was a murderer from the beginning, and abode not in the truth, because there is no truth in him. When he speaketh a lie, he speaketh of his own: for he is a liar, and the father of it.

Revelation 2:2 – I know thy works, and thy labour, and thy patience, and how thou canst not bear them which are evil: and thou hast tried them which say they are apostles, and are not, and hast found them liars:

Ephesians 5:11 – And have no fellowship with the unfruitful works of darkness, but rather reprove them.