AWANA LAUNCHED CHILD DISCIPLESHIP FORUM WITH CONFERENCES TO PROVIDE A "NEW MAP" OF RESOURCES FOR CHILD DISCIPLESHIP BY CONNECTING THE HISTORIC BIBLE MEMORY VERSE MINISTRY WITH THE VOICES OF MODERN PROGRESSIVE CHRISTIANITY FROM THE GOSPEL COALITION'S STABLE OF RACIAL , SEXUAL AND WOKE -JUSTICE ACTIVIST.. BEYOND "BARNA DRIVEN" PARTNERSHIP AND THE DENIALS- NOW COMES THE ALIGNMENT OF CDF /AWANA WITH AXIS RESOURCES/JUDE 3 PROJECT/ & CAMPAIGN/ REVOICE LEADERS FOCUSED ON CULTURE DRIVEN CONVERSATION GUIDES ON TRANSGENDERISM FOR PARENTS AND CHURCHES..
Rev Thomas Littleton
5/13/2023
AWANA IS CHANGING THOUGH NEW CEO ATTEMPTED TO DENY CONCERNS
Pastors and Children's ministry leaders began expressing concerns some time after numerous publications revealed the WOKE trending of AWANA and its Child Discipleship Forum (CDF) events and resources began showing a steady presence of TGC thought leaders into the AWANA ministry.
For several years now, under the leadership of new CEO Matt Markins, AWANAs new CDF has been using voices like Sam Allberry ( Same sex attracted priest/inclusion activist) who endorsed REvoice LGBTQ Thriving in conservativev churches and whose ministry Living Out put forth a 2018 "LGBTQ Inclusion Church Audit") , Jared Kennedy ( author the ERLC "Parents Guide to Teaching Your Children about Gender" – endorsing and resourced by Revoice founder Nate Collins) , Andy Crouch ( progressive think tank leader /Revoice leader /former CT editor), Christopher Yuan (SSA/ AIDS victim/ and LGBTQ inclusion advocate) and Rebecca McLaughlin ( TGC WOKE /SSA /Justice/feminist advocate) and many others to message a new culturally relevant and conversation based approach to children's discipleship. These "conversations focus HEAVILY on issues of sexuality and gender and are geared to dialectical internal social change
Also racial activists who advocated for BLM and who operate among groups who are trending toward wealth redistribution /DE&I / Social and Economic Justice have been included in the CDF events. The inclusion of such voices in the historically solid "Biblical Memory" verse ministry is understandably troubling. Now the "Resources" are being rolled out for parents and churches with similar troubling sources and partnerships.
This factual overview of ongoing changes in AWANA and its new CDF are provided so that parents, pastors, and children's ministry leaders can make their own informed decisions about these concerns and the future of their child discipleship.
FROM AWANA / CDF WEBSITE AND 2022 CDF EVENT
https://childdiscipleship.com/resource/cdf-2022-matt-markins/
"Are we using the old map of child discipleship in our churches – the one that focuses on entertainment – or are we using the new map, which makes community, engagement and long-lasting faith the goals? Comparing an old mariner's map to our current church culture, Awana President and CEO Matt Markins gives a compelling reason why it's time to take a different route to child discipleship."
NOTE- AWANA SUCCESS WAS NOT BUILT ON THE "ENTERTAINMENT DRIVEN -CHURCH GROWTH MOVEMENT AS SEEMS TO BE IMPLIED BUT ON CHILDREN LEARNING /MEMORIZING THE BIBLE.
The new conversation driven approach with many of the same voices from The Gospel Coalition who have been under intense scrutiny and exposed since the MLK/50 and Revoice events of 2018 is an odd judgement call and inviting controversy. These false ideologies have been significantly challenged and publically discredited for more than five years for promoting a false "Social Justice" gospel by the Dallas Statement and many others WHY now-WHY AWANA/CDF?
HOW DOES A BIBLE MEMORY APPROACH BENEFIT FROM ADDING IN PROGRESSIVE CHRISTIAN PARTNERS LIKE BARNA /AXIS AND OTHERS EXAMINED IN THIS HARD LOOK INTO THEIR CURRENT DIRECTION AND NEW TRANSGENDER RESOURCES?
MATT MARKINS ARTICLE ON TRANSGENDERISM-POINTING TO CARL TRUEMAN AND AXIS.ORG.
After concerns over AWANA /CDF trending WOKE first surfaced IN 2021 and were discussed in detail by this and other publications, AWANA put forth a 5 page denial of any compromise or direct influence into or changes to the AWANA resources for children's ministry. The central theme of denials over concerns that CDF hosted WOKE and justice activist/ SSA LGBTQ inclusion speakers was that featuring and platforming the speakers "is not an endorsement of everything they say". Though this is a weak and problematic position -now that further direct AWANA/CDF "RESOURCES FOR PARENTS AND CHURCHES are made available -it is easy to assess which parts of the new rhetoric IS endorsed by AWANA .
WHAT IS MATT SAYING ABOUT OLD MAPS AND THE NEW MAP?
THE AWANA /CDF ARTICLE ON TRANSGENDER.
Among new AWANA/CDF resources is "sample article" under the heading of:
Child Discipleship Resources for Churches and Parents
Transgenderism, Children and the Gospel
ArticleFebruary 28, 2023
Following along with CEO Matt Markins thinking here – it is absolutely imperative to follow the cultural conversations to help disciple children today .Though true on some level Markins appears to be saying that the "New Map " he is advocating for comes from the culture. This assertion is made after admitting that children and youth are being bombarded with the transgender issue everywhere else so that "proves" we should follow the conversation – and do so from the resources like Carl Trueman , Jared Kennedy, Axis.org /ERLC / Nate Collin Sam Allberry,others which CDF/AWANA are providing. Followers are left to wonder why the Bible Memory Verse ministry needs a "New Map" based culture.
Excerpts Below – (NOTE It is recommended to read the full article but also READ carefully ABOUT THE PROBLEMS with the specific partners and voices featured in it.)
https://childdiscipleship.com/transgenderism-children-and-the-gospel/
AWANA CEO Markins used the 2022 CDF to FEATURE a discussion of the "need" for doing away with the " Old Maps" which well meaning but perhaps poorly informed children's ministry leaders have been using and for the adoption of "a NEW MAP" for discipling children for the modern era.
Here THIS AWANA/CDF article is admitting that the "New Map" is a "Blueprint" being written by the culture via "Cultural Formation".- at the same time Markins is promoting the "New Maps" needed to reach youth and make "resilient disciples".
Why must AWANA /CDF leave the simple approach of the "Old Map" of memorizing Bible verses?
Also why must the "New Map" be driven by the culture and involve progressive activist voices?
Matt Markins CEO of AWANA- "While we are having the same sorts of conversations about an old map, however, the world is blueprinting a brand-new map. This new map is unlike anything the world has ever seen — a world where a child can choose their own gender while not even consulting a parent"
".So how did we arrive at this new map? And are we prepared? The world's new map is the culture in which today's child now lives, and this culture is designed to form expressive individualists. With elements on the map such as mobile screens, TikTok, Instagram, YouTube, Reddit and an under-prepared (or even disengaged) parent — a whole new terrain has been forged. And it's not only producing childhood confusion, but also emotional isolation, persistent anxiety and a variety of mental-health conditions. It's in this uncharted portion of the world's new map that the transgender revolution has sprung up seemingly like a new city overnight. This new city that has come to life so rapidly is going to require dialogue, prayer, wisdom and collaboration. So how do we go from where we are today to where we need to be for the sake of forming child disciples of Jesus Christ in today's world?"
PUSHING CONVERSATIONS AND PROMOTING CONVERSATION GUIDES.
Markins co-founder with CDF is also focused on "CULTURE" and "storytelling and collaboration".
"Michael Handler is the Chief Communications Officer at Awana. He has 18 years of experience in business and ministry. Through engaging storytelling and collaboration, he helps leaders understand the culture and creatively solve problems. "
So who is writing the "New Map" ? According to the CDF article -it is the culture -and we need to leave behind the "Old Maps" like explorers who believed the earth was flat and "arrive at the New Map" which is being blueprinted by culture , cultural formation and awareness.
Begs the question- what Bible Memory Verse would NOT AGREE with these assertions?
Jeremiah 6: 16 "Thus says the Lord:"
"Stand in the ways and see,
And ask for the old paths, where the good way is,
And walk in it;
Then you will find rest for your souls.
But they said, 'We will not walk in it.'
CAN WE – MUST WE – SEEK THE ANCIENT PATH BY A "NEW MAP"
Markins continues – "So how did we arrive at this new map? And are we prepared? The world's new map is the culture in which today's child now lives, and this culture is designed to form expressive individualists. With elements on the map such as mobile screens, TikTok, Instagram, YouTube, Reddit and an under-prepared (or even disengaged) parent — a whole new terrain has been forged."
QUESTIONS – For the Biblically literate parents, pastors and children's ministers "Is there anything new under the sun " as Solomon refuted? Has not EVERY CULTURE and every parent in every generation faced the same timeless challenges to engage their families while living in totally pagan and idolatrous cultures? And in every supernatural and practical way has not the GOSPEL ALWAYS WORKED found a way to reach every generation without altering its simple Biblical approach to letting the WORD of GOD SPEAK FOR ITSELF?
AWANA CDF 2023 ads seem to affirm this truth while their "Old Maps" vs "New Maps" rhetoric seems to deny it and "COMPLEXIFY" the "need".
"This is not the first generation to be challenged in their faith; throughout the Bible and Church history men and women have courageously followed God even amid persecution. What was different about them? And more pressing, How can we raise children with a spirit like that?"
While AWANA CDF is offering an assertion of remaining biblically based- why is it promoting activist voices who complexify how biblical child discipleship must be re-envisioned and REVOICED with "New Maps" ?
"COMPLEXIFICATION :The act or process of making something more complex."
The Bible was not written by simpletons but its truths are timeless and its applications so pure and non complex that a child can own them as theirs. Jesus commended and commanded "Child Like Faith" from all of us.
Matthew 18:
3 and said, "Assuredly, I say to you, unless you are converted and become as little children, you will by no means enter the kingdom of heaven.
Matthew 19:
14 But Jesus said, "Let the little children come to Me, and do not forbid them; for of such is the kingdom of heaven."
WHERE DOES JESUS ENGAGE COMPLEXIFICATION IN HIS APPROACH TO THE GOSPEL FOR ANYONE-INCLUDING CHILDREN?
ANSWER- NOWHERE. Though the Word of God contains the most in depth insights into human nature and to God Himself and the mysteries of Redemption and the world to come. So why does Children's discipleship suddenly need it?
Markins concludes with the word and concept of being "winsome" which is a favorite of the current editor of CT Russell Moore, the former head of the ERLC who first introduced MOST of these SSA/SOGI/ LGBTQ actiivst voices we now find at AWANA/CDF. Moore was also called "The Man From Issachar" by his mentor Albert Mohler who educated and employed Revoice LGBTQ Thriving founder Collins at SBTS. Words like Winsome have become virtue signalling terms and dog whistles for those who adhere to Moore's progressive- divisive- and accusatory rhetoric against the household of faith. It was Russell Moore who, after being forced out of his role at the SBCs ERLC accused the Southern Baptist Conventionof being "filled with sex abuse ,cover ups and racism" helping launch the #churchtoo movement and an outside investigation by secular forces bent on forcing the Baptist into mandated "Diversity Equity and Inclusion Compliance".
Markins -"As a member of the children's ministry community for over 20 years, if there is one thing I've learned about leaders like you, it's that your creativity, grit and faithfulness is winsome. You just seem to find ways to "get stuff done!" and for that you are admired. Along the way, however, we must also carve out time and space for dialogue, collaboration and prayer about making child disciples in the new world. We must pray and learn more about how to form resilient disciples in our secular age. We have a saying at Awana that goes like this: "We are centered on the Gospel and rooted in the Scriptures, and we will never move one inch off of the Bible." I pray that as you navigate the new world you will stay rooted in biblical faithfulness and are as wise as the Men of Issachar; may you be men and women who understand the times and know just what to do."
TROUBLES WITH TRUEMANS RESOURCES AND AXIS PARTNERSHIP.
Markins-"We partnered with Dr. Trueman to produce this three-part mini-documentary-style video for leaders like you. In this beautiful and compelling 38-minute video, Dr. Trueman not only boils down his 500-page book into bite-sized thoughts; he also moves into practical application for children's ministry leaders, pastors and parents…. To begin having discipleship conversations with the kids in your life around Gender Identity, check out our Gender Identity Parent Guide written in partnership with Axis."
NOTE : THE PRIMARY APPROACH APPEARS TO ALWAYS BE PROVIDING THE PRESUMABLY INEPT PARENTS WITH CONVERSATION GUIDES!
Some IMMEDIATE PROBLEMS WITH THIS "GENDER IDENTITY PARENT GUIDE "
First -Carl Trueman- though broadly respected as a reliable voice in Apologetics is pointing to and also using Axis.org as a resource. Trueman has had his own questionable associations in recent years.
Secondly -Axis.org does not provide ANY VISIBLE link on its website for parents or church Pastors or Children's ministry leaders to discover or uncover who they are or what are their influences to determine for themselves if these partners are BIBLICALLY SOUND.
Read on for THAT "omitted information" to make the determination for yourself.
Thirdly- EVERY LINK to Axis.org Resources in the Trueman Parents Guide promoted by AWANA /CDF/Markins is currently A DEAD LINK. None of them WORK.
Of the four links provided in the Trueman article to Axis ALL READ
404 Error
Page not found
Axis older Parents Guides have relied on terminology, emotional appeals and propaganda from pro LGBTQ sources like -The Gay Lesbian and Straight Education Network, The Human Rights Campaign, GLADD and the Trevor Project to inform the Christian audience of Axis and its partners. Dead links ususally indicate that a group is shifting as thye make efforts to address criticism or are hiding some of their past compromise with questionable or problematic sources and influences. The other Axis Parentss Guide referring to these actiivst groups as relaiable sources for Christians is caled -"LGBTQ and Your Teen " ACTUALLY refers Believers to the core of these activist "social change" movements and massively funded organizations who have made outlandish attacks on Christian Faith like HRC's 2007 hatefilled "For the Bible Tells Me So" film and curriculum. The reasoning for Axis appears to be to help Christians better understadn the LGBTQ Community – to be more loving and welcoming and relational while NEVER informing them of the roots ofand funding for and sexual liberation end game of these organizations. Such reckless ignorance on the part of Axis and of AWANA to now be partnering with these voices in Parents and Childrens ministry for discipling children isblindness on an insane level or stupidity beyond compare.
GLESN QUOTED BY AXIS TEEN LGBTQ GUIDE
People They Know and Love
"It's one thing to talk about LGBTQ+ concerns as an abstract concept, it's another altogether if your best friend or one of your family members is wrestling with gender confusion and/or sexual preference. This study from GLSEN (Gay, Lesbian, & Straight Education Network) found that "students who knew someone who was LGBTQ+ held less negative attitudes towards LGBTQ+ people than students who did not know any LGBTQ+ people."
AXIS HRC QUOTES WARN CHRISTIANS DO GREAT DAMAGE AND NEED HRC TO HELP PREVENT THEIR IGNORANCE.
"GET EDUCATED ON LGBTQ+ ISSUES"
"We do great damage through our ignorance. If we're willing to educate ourselves on these topics, we will speak with greater accuracy, credibility, and compassion. When you meet people who identify as LGBTQ+, expressing curiosity and interest in their lives shows that you care about them. Learn the terminology we mentioned earlier because it's the language your kids are using. Become familiar with the Human Rights Campaign (HRC), the largest LGBTQ+ community in the country. If you want to know what the LGBTQ+ community values, you need to follow the HRC—especially if your kids identify as LGBTQ+. See also the other resources throughout this guide, as well as the Additional Resources section at the end."
The same Parents Guide also uses LGBTQ Inclusion advocate and Revoice leader Preston Sprinkle as a reliable Christian source.
"How to Communicate Those Truth"
Jesus was aggressive with the hypocritical religious leaders of His day, but He was gentle with the sinners and outcasts—those whom society viewed as repulsive. He spent time with them. He ate food with them. He is the model we should look to when determining how to interact with those with whom we disagree. We should not worry that spending time with such people will "tarnish our witness." Dr. Sprinkle notes that Jesus didn't stop loving people simply because spending time with them gave Him a bad reputation."
AXIS RESOURCES PROGRESSIVE "Q IDEAS" FORUM AND RUSSELL MOORE WHOSE ELRC ENDORSED REVOICE AND ITS FOUNDERS BOOK.
Don't panic—play the long game.
"We've already mentioned the Q Podcast, and we specifically recommend Episodes 1 to 6 as a resource on LGBTQ+ issues. In episode 3, Dr. Russell Moore notes that when children fail in some way, there is a tendency for parents to feel that their kids' behavior is a judgment on their parenting. It's important that if you have a child who struggles with his or her gender identity or sexual orientation that you don't see that struggle as a judgment on how you've done as a parent. If you do, you will likely be tempted to "fix" your child as a way of validating yourself. And if your main goal is to fix them, they will become a project to master, not a child to love."
WHO THEN IS AXIS.ORG AND WHO ELSE ARE AMONG THEIR INFLUENCES AND VISION.
"Equipping You for Conversations that Last a Lifetime"
"Axis builds lifelong faith by helping parents and caring adults talk with their kids about what they otherwise wouldn't (social media, cultural trends, screentime, mental health, and sexuality) one conversation at a time."
"Our vision is to see all caring adults equipped with the conversation, discipleship, and culture translation skills needed to reach the next generation for Christ. We invite you to learn more about the resources Axis offers to equip you for conversations with your teens. Build your teen's lifelong faith in Jesus by tackling tough topics together, one conversation at a time."
Axis is located in Colorado Springs near many evangelical mainstream ministry offices like the now problematic Focus on the Family whose new head Jim Daly endorses Axis.
Axis was started in 2007 by David Eaton and Jeremiah Callihan.
For Children's ministers, Pastors and parents here are their bios and further information on Axis since finding it on Axis.org website or in the AWANA/CDF /Carl Trueman links is NOT POSSIBLE .
"David Eaton (www.axis.org)co founded Axis because of his passion to see the good news about Jesus transform students, families, culture, and the world. As President, David collaborates with the Axis team, sharing the vision with friends of Axis and creating content. David has led partnerships between Axis and FamilyLife, MOPS, Young Life, Youth for Christ, Focus on the Family, Ravi Zacharias International Ministries, the Association of Christian Schools International, Compassion International, Moody Radio, and others. He has been featured on FamilyLife Today and contributed to Dennis and Barbara Rainey's book The Art of Parenting. David and his family live in Colorado Springs."
"Jeremiah Callihan is the CEO and cofounder of Axis, leading the vision, strategy, product development, and execution of the plan to reach as many families as possible with the Gospel. It's Jeremiah's passion to equip caring adults to be the best possible missionaries and spiritual guides to the next generation. Seeing lifetime conversations between parents and their kids that lead to lifelong faith in Jesus is what motivates Jeremiah every day. Jeremiah lives in Colorado and has been married for fifteen years to his best friend, Kim. They're in the midst of one conversation with each of their four amazing kids. When he isn't playing catch or board games or on the trampoline with his kids, Jeremiah might be eating French toast, playing basketball, watching football, or reading a great book somewhere outside, with inspirational music in the background."
NOTE- Callihan has now left Axis and is presently working with progressive former Christianity Today editor, Revoice LGBTQ Thriving council leader, and AWANA speaker Andy Crouch at Praxis Labs.
https://www.praxislabs.org/entrepreneurs/jeremiah-callihan
Axis founders have co-written several books including :
"Engaging Your Teen's World: Understanding What Today's Youth Are Thinking, Doing, and Watching"
NOTE : AGAIN -THE PRIMARY APPROACH IS ALWAYS PROVIDING THE PRESUMABLY INEPT PARENTS WITH CONVERSATION GUIDES.
"Netflix and chill," "broccoli," and LGBTTQQIAAP+. If you don't know what these words and phrases really mean to your teen, you are not alone. The verbal terrain of today's youth can be difficult to navigate, and sometimes requires a guide–a culture translator to help parents of teens decipher the codes and unlock the doors to an ongoing conversation about faith and life."
WHO IS JUDE 3 PROJECT /LISA FIELDS AND THE & CAMPAIGN?
Axis Resources for Parents and Churches linked to by AWANA/CDF take users to Axis videos and articles which include Axis new partner called the "JUDE 3 PROJECT" headed by activist Lisa Fields.
This partnership is confirmed by the JUDE 3 PROJECT resources in the Axis links and by the founder Lisa Fields posts on the web.
Lisa (Victoria) Fields-
"I had an awesome convo with some parents in Detroit on how they talk to their kids about sexuality and gender. I look forward to filming with some more parents and teens in Chicago at the end of the month on the same topic. This project between @jude3project and Axis is red hot ."
Lisa Fields of JUDE 3 PROJECT is confirmed to be a leader of the Obama Foundation and Democratic Party delegate lead organization "The & Campaign " in which the & stands for the merging of polar opposites "Biblical Values & Social Justice ".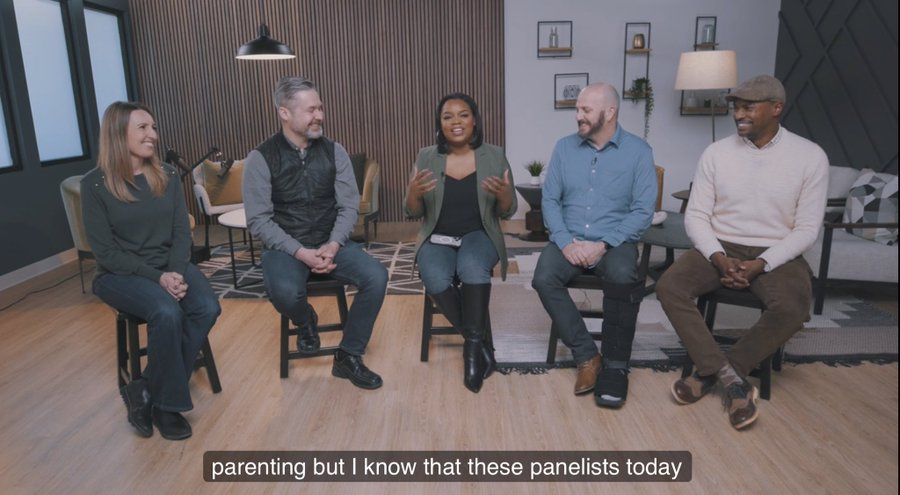 (Lisa Fields and Axis partnership based conversations with parents)
On the issue of LGBT and Gender The & Campaign promotes the LGBTQ "Fairness for All " compromise similar to the Human Rights Campaign's'Equality Act " promoting LGBTQ/SOGI into full "Civil Rights Equality " status. This would criminalize at the federal level any and all opposition to the LGBTQ rights movement. Activist Billionaire Paul Singer funds both the Fairness for All and the Equality Act as both advance the LGBTQ agenda but the former with token protections for religious liberty and so called "exemptions" which are temporary in order to push the main body of the legislation through Congress.
More on Fields /JUDE3 PROJECT/The & Campaign and how this impacts the Axis /AWANA/CDF "Resources" with activism which seeks to merge "Biblical Values & Social Justice". .
Dr.William Skinner of The & Campaign confirms the activist work of Lisa Fields of JUDE # PROJECT and Justin Giboney co founder of The & Campaign in an upcoming event ,
"Join me & other Christian activists who believe in the authority of Scripture and social justice in the public square on Thursday, April 13th for Heirs of Action with"
JUDE 3 PROJECT MISSIONS STATEMENT
"The primary mission of J3P is to help the Black Christian community know what they believe and why they believe it."… "The Jude 3 Project was designed to equip the African American community in the area of apologetics. The word "apologetics" is derived from the Greek word "apologia", which means to make a defense and has come to mean "defense of the faith". Apologetics covers many areas: who Jesus is, the reliability of the Bible, refuting cults, biblical evidences in history and archeology, answering objections, etc. In short, it deals with giving reasons as to why Christianity is the true religion. We are called by God to give an apologia, a defense: "but sanctify Christ as Lord in your hearts, always being ready to make a defense to everyone who asks you to give an account for the hope that is in you, yet with gentleness and reverence." (1 Pet. 3:15) We believe it is important to know what you believe and why you believe it."
JUDE 3 PROJECT Founder Lisa Fields role in The & Campaign leadership is on the & Campaign leadership web link.
JUDE 3 PROJECT is promoting The & Campaign's new "In Visible Institution" which is a recently launched social justice driven outlet for & Campaign "voter and activism resources" and publications.
Jude 3 Project retweeted –
@AndCampaign May 2 Today, we're launching our new In Visible Institution (IVI) Newsletter to equip faith leaders and pastors in the public square."
CAUSE FOR CONCERN is that AWANA CDF partnership with Axis Resources clearly includes the partnership resources of Fields /JUDE3 PROJECT and her activism including The & Campaign and its direct influence from the Obama Foundation,The Democratic Party and Paul Singer /Fairness for All.
READ MORE on The & Campaign and its agenda in the church here:
Note that just days after this article was published Tim Keller vanished for the & Campaigns linksits to leadership
AXIS AND THE SIMILARLY TROUBLING ACSI PARTNERSHIP
Association of Christian Schools International ACSI is having similar problems to AWANA as a long respected Christian ministry in K-12 Christian Education which has recently been discovered and exposed promoting Sam Allberry, Revoice , and other LGBTQ Christian/ Inclusive resources for ACSI schools in Europe.
AXIS and ACSI announced their partnership in February 2021
https://www.acsi.org/detail/news/2021/02/16/axis
"COLORADO SPRINGS, Colo., Feb. 16, 2021 – ACSI and Axis have partnered to provide relevant tools to educators and parents designed to help them stay current with rapidly changing cultural trends impacting youth."
"The partnership represents the latest ACSI initiative designed to help schools to flourish. ACSI research indicates a flourishing Christian school is a community of students, educators, and families that glorifies Christ and excels in knowing Him and making Him known. The association believes Flourishing is best achieved through intentionality."
"According to Dr. Larry Taylor, ACSI President, an important part of cultivating a flourishing school community is maintaining strong communication between adults and students."
"The purpose of this partnership is to equip educators and parents by keeping them apprised of current culture so they can have timely, Christ-centered conversations with their children," he said."
"Leaders from both ministries share a passion for discipling and training young servant leaders for Christ and see the tremendous relevancy of the partnership."
"David Eaton, Axis President and Cofounder, believes this offering will help individuals better understand culture from a biblical worldview."
"Axis is thrilled to offer this opportunity to ACSI members," he said. "These materials can be used by adults to stay informed about what their children are listening to, watching, or hearing from their friends."
"Axis is known for creating timeless, Christ-centered resources from great thinkers like C.S. Lewis, while keeping a pulse on relevant shifts in culture."
"Membership grants users entry to an expansive library of relevant materials and access to a team of Gospel-focused researchers standing by to answer any questions."
"Ultimately, both ministries believe the initiative provides tools to help adults and children cope with the dizzying, seismic cultural shifts they face."
"In this rapidly changing culture, it has never been more imperative that educators and parents reach the next generation for Christ," Taylor said. "We believe this offering will prepare them not only to have important discussions with their children, but also to spur them on in their lifelong relationship with the Lord."

"ACSI schools will receive a 20% off discount for a one-year Axis membership. Member schools can learn more by visiting https://your.acsi.org/AXIS."
Read MORE on ACSI troubling LGBTQ "Resources " for Christian Educators HERE:
(Like AWANA CDF – ACSI has denied the concerns represented by these partnerships and resources BUT has removed the links and materials on LGBTQ / Revoice/Allberry from the web. ACSI has not retracted its UnifyEd partnership with CRF and James Cone Black Liberation Theology advocate Walter Strickland who is founder and head of ACSI racially focused partner UnifyEd.
WHERE DOES THIS DEEPENING DIRECTION LEAVE AWANA ?
EXCERPTS FROM THE AWANA -CDF 2022 "OLD MAPS/NEW MAPS" EVENT IN THEIR OWN WORDS-
FOCUSING ON TOPICS OF RACE, SEXUALITY, GENDER AND ASSERTED TO BE CULTURALLY RELEVANT DUE TO THE PROGRESSIVE "ACTIVIST CHRISTIAN" SPEAKERS.
https://www.awana.org/2022/09/29/cdf-22-putting-all-of-us-on-the-new-map-of-child-discipleship/
Matt Markins stressed that since a person's worldview is primarily shaped and is firmly in place by the time someone reaches the age of 13, then we're up against a deadline – and it's earlier than we thought.
Andy Crouch's warning to be careful of our reliance on technology – "our Precious" – to fill our kids' lives has us rethinking the importance we have put on it to raise our kids.
We were challenged by the testimonies of Sam Alberry and Trillia Newbell that we must first understand who we are in Christ before we can pass on our faith to those we disciple. While Cindy Bultema's story illustrated how, "Every child is ONE caring adult away from having their life changed for eternity."
David Kinnaman inspired us, the tired leaders who have come through two years of a pandemic and who continue to give their all without much recognition that, "It's not whether we got it right or the church got it right but that God is able to speak into the hearts of these young children."
David Kinnaman and Catherine Hwang-Jin shared data from recent surveys that will shed light on the relationship you have with your senior pastor and with the parents of the kids in your ministry. There is so much to unpack, it is worth another look.
Rebecca McLaughlin, Carl Trueman and Derwin Gray challenged us to think about how we perceive those who are different from us – in race, skin color, affiliation, sexual identity, etc. "Christianity is the most diverse belief system in the world," said Rebecca. "We must reclaim diversity."
Among the many nuggets of truth Carl spoke, is this one: "We all need a place where we can find validation and support. We need the church to be … a safe place where [anyone] can go to be encouraged that [they] have done the right thing even if it may have cost [them]."
Derwin inspired us to pursue reconciliation. "It is intrinsic to the Gospel and must be normalized in the formation of our kids and our local churches. But you cannot give away what you do not possess."
CONCLUSION
It is unlikely that current leaders at AWANA or ACSI or any of these historically reliable and trustworthy ministries will listen to the concerns of parents unless pastors and children's ministry leaders share those concerns and back up those who raise them. Revenue may be the only language being understood at the moment.
According to its own annual reports – AWANA is receiving significant annual contributions which now comprise a larger percentage of its total revenue as sales decline and they become more dependent on possible "outside the church" funding. This issue is at the core of the invasion of once conservative seminaries and many other once BIBLICALLY faithful ministries.
Those who do speak up are often rebuked by accusations of some inapplicable "violation " and twisted context of Matt 18 :15-17 which deals with how to confront private SIN. These verses do NOT speak to how to deal with open sin, false teaching and errors impacting the church. Paul confronted Peter openly and rebuked him publically.
If you or your church leaders or even pastors are concerned about these influences impacting your children -perhaps for the sake of disabling and dis-empowering false claims of "violating Matt 18 :15-17" you can contact AWANA/CDF leaders like Matt Markins or others like ACSI but thus far they have not listened to multiple others who have/ are attempting to "right the ship" and protect their children and churches and EVEN these once wonderful ministries from descending into the "Cultural Blueprint" and the same paths mapped out by those God left wandering in the wilderness or destroyed for their love of the cultures and idols of the disposed nations around them.
Dealing with a Sinning Brother
15 "Moreover if your brother sins against you, go and tell him his fault between you and him alone. If he hears you, you have gained your brother. 16 But if he will not hear, take with you one or two more, that 'by the mouth of two or three witnesses every word may be established.' 17 And if he refuses to hear them, tell it to the church. But if he refuses even to hear the church, let him be to you like a heathen and a tax collector.
Instead this author continues to remind pastors and ministry heads and organizational leaders like AWANA that these concerns are indeed Matt 18 matters but it is verse 6 which applies and we should all take heed to Jesus' intense warning.
Jesus Warns of Offenses
6 "But whoever causes one of these little ones who believe in Me to sin, it would be better for him if a millstone were hung around his neck, and he were drowned in the depth of the sea.