Rev Thomas Littleton                                                                                          5/10/2019
Revoice 2019 event is coming up in June and the Christian press is very quietly ignoring it. The inaugural event in 2018 drew a great deal of attention even though most of the people who either chose to or were forced to comment on it were offering it extreme grace and advocated a "wait and see" attitude leading up to the event. The overall and likely coordinated approach for the second years event is to maintain radio and media silence as the movement continues a very radical scaling up of it's LGBT+ Christianity at the same time seeks more mainstream legitimacy .
The 2019 Revoice Conference brings it's primary braintrust and inspiration  forward as Mark Yarhouse is a keynote speaker . Yarhouse is pictured below speaking at Danny Akin's Southeastern Baptist Theological Seminary .
He is a Regent  University professor and a regular speaker at many conservative Christian colleges and seminaries including chapel service . Some Schools have hosted Yarhouse multiple times per year and The Gospel Coalition commissioned him to create the 2010 white paper which became the basis for the Christ on Campus Initiative and TGCs own LGBT policy standard. Yarhouse works with the American Psychological Association and asserts through work and his own independent research that homosexual orientation is real/fixed and unchanged by Christian faith. His approach to counseling Christians who experience Same Sex Desires is to merge their "sexual identities" with their faith identities resulting in "gay" or "LGBT + Christianity". Yarhouse views on Gender are equally APA compliant and yet remain accepted and endorsed by Christian institutions and The Gospel Coalition. Revoice is a reflection of his influence among the of mainstream evangelical leadership .But Revoice now shows it has even greater inroads into the church as Intervarsity Press and Leadership Network are sponsoring the 2019 event .
Rosemarie S. Hughes Endowed Chair of Christian Thought in Mental Health Practice
Co-Director, Institute for the Study of Sexual Identity
Professor
EVANGELICAL INFLUENCERS PAYING FOR REVOICE
According to the Revoice 2019 website two major evangelical organizations are sponsoring Revoice .
These sponsorships reflect the point that has made the "LGBT+ Flourishing in historic Christian tradition" advocates of Revoice controversial from their origins. Though introducing radically fringe terms like "Queer Christian " and the embrace of "Queer Theory " into Conservative Christian circles like the Southern Baptist and PCA, Revoice has retained support from orthodox leaders.
We're excited to announce @ivpress as one of our #Revoice19 conference sponsors! Be sure to visit their table at the conference, where you can pick up copies of "Single, Gay, Christian" by Greg Coles, "Listening to Sexual Minorities" by @markyarhouse, and more!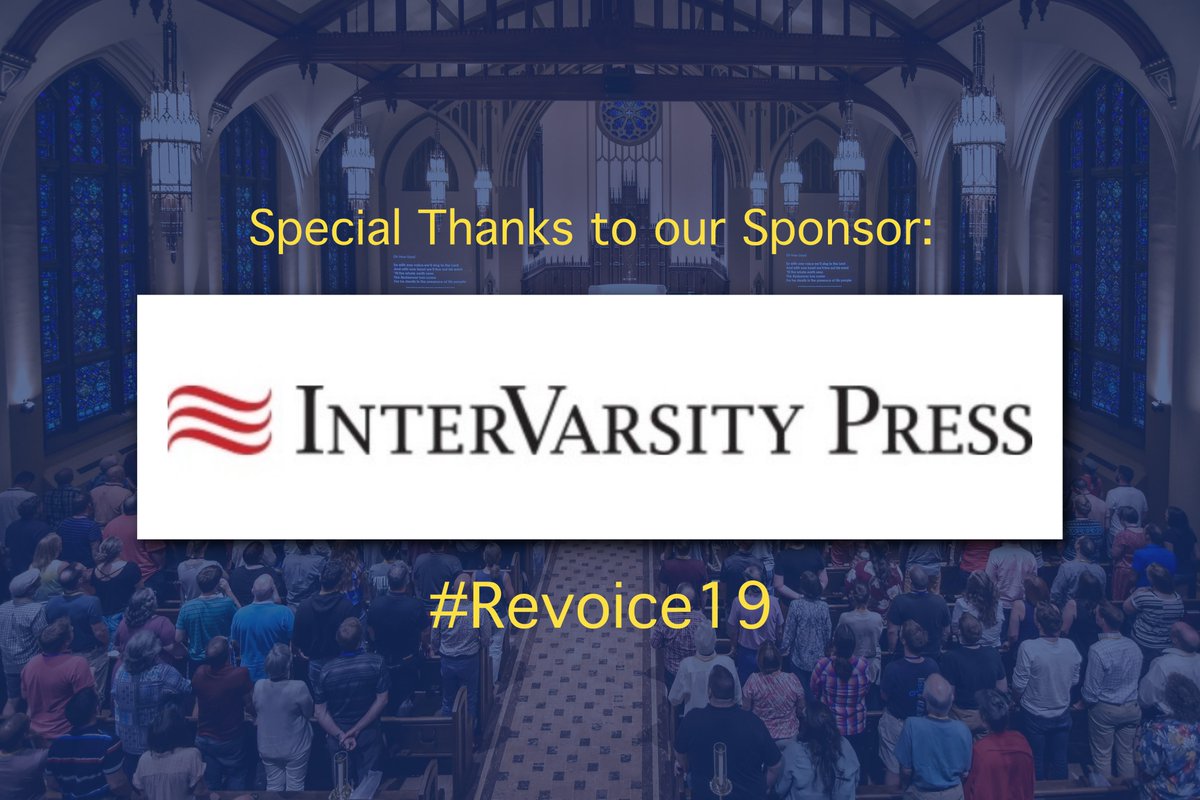 WHO IS INTERVARSITY PRESS?
Intervarsity  Press sponsorship of Revoice 2019 means an appearance of legitimacy for the message of Revoice.
https://www.ivpress.com/about/our-history
BEGINNING YEARS
"InterVarsity Press began right before World War II as a small service branch of the InterVarsity Christian Fellowship (IVCF) campus ministry, which had its U.S. beginnings in the 1939-1940 academic year. At first we simply imported books from our sister movement in Great Britain for use by college students and IVCF chapters in the United States. Our first home-grown publication was a Bible study guide, Discovering the Gospel of Mark, written by an IVCF staff member and published in the 1943-1944 academic year. In 1947 a formal publishing program was established and IVP made arrangements for distribution of its books to be handled by Fleming H. Revell (which did so until 1960). In 1951 Joe Bayly resigned as a regional director for IVCF to become the head of IVP. (The next year he also became editor of HIS Magazine, a publication for college students.) In 1952 IVP sold 178,000 books and booklets."
MOVE TO CHICAGO
"In 1960 our editorial offices moved from Havertown, Pennsylvania, to Chicago where the IVCF offices were then located. At the same time Elizabeth Leake was named to manage IVP. The 1960-61 total list of books in print included 48 books and 20 booklets. By 1965, when James Nyquist became IVP director, this list had grown to 86 books and 22 booklets. The next year brought the landmark publication of How to Give Away Your Faith by Paul Little. It remains one of our top titles to this day. In 1966 we also moved our offices from Chicago to Downers Grove, approximately 30 miles west."
GROWTH IN OUR PUBLISHING PROGRAM
"In 1968 Jim Nyquist became IVP's full-time director and Jim Sire became IVP's first full-time editor. Four other full-time employees filled out the staff. Shortly afterward, we began publishing Francis Schaeffer's works—which put IVP on the map as a publisher of note. The IVP Book Club (1965) and the bookstore Rack program (1971) gave us a solid sales base and continue to be important parts of our publishing program."
In 1984 Linda Doll moved from the editorship of HIS Magazine to the directorship of IVP. The next year LifeGuide Bible Studies were launched; they have now sold over 15 million copies. When Linda Doll decided to go back to editing in 1990, Ken DeRuiter became executive director of IVP.""
"In that same year, the award-winning Dictionary of Christianity in America was released. While over the years we had published many reference books created in Great Britain, this was the first of many major reference books originating in the United States. In 1994 we published our first Bible, The NIV Quiet Time Bible."
RECENT YEARS
"We had built our own warehouse/distribution center in nearby Westmont during 1979. In January 1995, after 29 years in Downers Grove, IVP moved to new offices constructed adjacent to the distribution center. Then in 1997, after Ken DeRuiter's retirement, Bob Fryling joined IVP as director. Heart. Soul. Mind. Strength. by IVP editors Andy Le Peau and Linda Doll was written in 2006 as an anecdotal history of InterVarsity Press, summarizing leading authors and books that shaped evangelicalism in the 20th century. In 2016, after years of leadership as sales and marketing director, Jeff Crosby was named IVP publisher."
"In 2017 we became North America's distributor for the Society for Promoting Christian Knowledge (SPCK), the United Kingdom's leading Christian publisher. Read more about this expanded partnership, or read the press release."
TODAY
"Today InterVarsity Press has a staff of nearly one hundred, working together to publish more than one hundred titles every year. Our catalog lists more than one thousand books, Bible studies, and booklets. Many of our books are recognized as enduring classics, staying in print for years. Sales have grown steadily over the decades, with our distribution center now shipping more than 2.3 million books each year. Our books are distributed around the world and translated into dozens of languages."
"We count it an honor and privilege to participate in the work of Christian publishing, and we pray that our efforts will continue to equip, edify, and challenge people in every generation—heart, soul, mind and strength."
Is Intervarsity Press equipping and edifying the church through promoting Revoice?
MAJOR EVANGELICAL INFLUENCER LEADERSHIP NETWORK REVOICE CONFERENCE SPONSORSHIP ANNOUNCED
We're excited to announce Leadership Network (@leadnet) as one of our #Revoice19 conference sponsors! Find them at Revoice next month, and pick up a copy of "Leading a Church in a Time of Sexual Questioning," a fantastic new resource by @Bruce_B_Miller.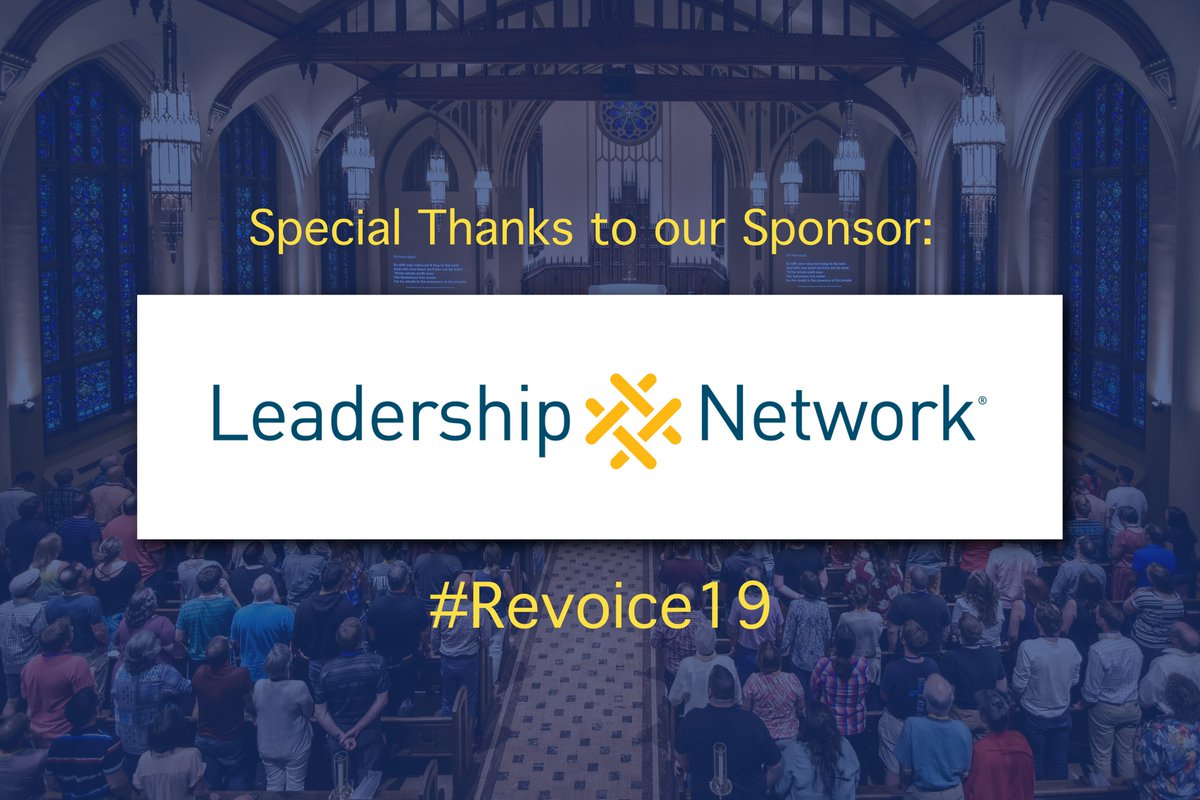 WHO IS LEADERSHIP NETWORK
Few organizations among  behind the scenes influencers among Evangelical movements in the last 35 years have impacted the church as much as Bob Buford and Leadership Network . Here is some history of Leadership Network and it's influence from several sources.
IDEAS TO IMPLEMENTATION TO IMPACT
"Leadership Network is the premier leadership collaborative for pastors and churches.  Over 200,000 church leaders around the world engage in Leadership Network to acquire innovative knowledge and drive local impact.  By inspiring and equipping leaders, we seek to help the Church flourish and communities thrive."
"In 1984, at age 45, Buford, Fred Smith, Jr. and Gayle Carpenter started Leadership Network as a way of trying to help the newly emerging wave of pastors who were breaking worship attendance barriers of 1,000 and sometimes 2,000 or more. During his business years, Buford had spent countless hours talking with and seeking guidance from Peter Drucker, the father of modern management, and he now tapped into Drucker's guidance for how best to frame Leadership Network. He later remarked that Leadership Network would not be the same—in fact, might not exist at all—were it not for Peter Drucker. (Buford later developed that 23-year mentoring relationship into a book, Drucker and Me.)"
"Leadership Network started in 1984 with a budget of $5,000, and held its first forum with 55 churches that had attendance of 800 and higher. By 2017 the organization was annually serving more than 400 larger churches through in-person events which included more than 1,500 leaders. Online conferences reached upwards of 25,000, and Leadership Network Advance subscriptions exceeded 50,000."
"Bob continued to serve God through Leadership Network as a board member, influencer, encourager to countless pastors and a dear personal friend to me" says Dave Travis, CEO of Leadership Network from 2011 to 2017."
"Bob Buford was a mega-force behind the megachurch movement," said Robert Lewis, former chair of the Leadership Network board and himself a large-church pastor. "Bob's unique life influenced thousands and transformed American Christianity by inspiring God-glorifying innovation and real-world results."
BUFORD'S BOOK "DRUCKER AND ME " ENDORSED BY A WHOSE WHO OF LEADERSHIP NETWORK  DISCIPLES
Southern Baptist Rick Warren
"I personally witnessed this fascinating backstory between two of my best friends, Peter Drucker and Bob Buford. Now everyone can benefit from the amazing conversations Bob had with one of the brightest minds of all time."
—DR. RICK WARREN
Founding Pastor of Saddleback Church and author of The Purpose Driven Life
"Being mentored by Peter Drucker was one of God's great gifts to my ministry. I remain indebted to Bob Buford for making that happen."
—BILL HYBELS, Founding Pastor of Willow Creek Community Church
"A mentor is a person who multiplies his or her impact by investing in the lives and work of others. Peter Drucker was such a mentor to Bob Buford and then Bob became a mentor to countless others. This is the heartwarming story of how two men changed each others' lives and then leveraged that transformation to meet 'human needs and alleviate suffering' through a chain reaction that is still changing our world."
—RICHARD STEARNS
President of World Vision US and Author of The Hole in Our Gospel and Unfinished
MORE EVANGELICALS UNDER THE BUFORD, LEADERSHIP NETWORK INFLUENCE
Buford died in April 2018 . His death was reported by Southern Baptist Ed Stetzer of NAMB/ Lifeway Research / Christianity Today/ TGC and current Billy Graham Chair of Evangelism at Wheaton College .
https://www.christianitytoday.com/edstetzer/2014/april/catalyst-that-fostered-movement.html
CHRISTIAN MEDIA A MEANS TO TRANSFORM THE CHURCH
Christianity Today became the outlet for Leadership Networks influence and promoting it's trendy ideas
Here is some of Ed Sterzer's praise of the impact of Bob  Buford , his mentor Peter Drucker and Leadership Network on the American Church
"Buford helped take a new approach to ministry, a reinvention of American Protestantism, and fused it with leadership savvy, the principles he learned from Peter Drucker. Of course, Drucker was interested in the megachurch himself. He once told Forbes magazine, "pastoral megachurches are surely the most important social phenomenon in American society in the last thirty years."
"Together, Buford and Drucker made a huge impact on the direction of the church. Simply put, your church probably sings like a Calvary Chapel, but is led like a Saddleback. Those two men are part of the reason why."
"Catalyzing Change Agents" THE BOAST BY ED STETZER
"About 30 years ago, Buford pioneered Leadership Network and began to influence the influencers. He invested his time to train the trainers. He sought to create learning communities that might foster mutual learning among high capacity leaders. He did this early on with men like Bill Hybels, Rick Warren, and Robert Lewis."
"Buford sought to find effective leaders who would teach others and then catalyze their skills. The end result was that leaders were pushed to a great capacity of leadership. Gifted pastors became effective leaders, resulting in stronger ministries. Their influence spread and, as a result, Buford's impact was multiplied."
"More Than Meetings"
"Buford did not just convene meetings. He funded the impact he desired. He did so selectively, however, only choosing investments that would create exponential returns. For example, he and Colorado billionaire Phil Anschutz financed the Burning Bush Fund. They took their catalyzing passion and combined it with strategic investment. Leaders like Mark Driscoll, Tim Keller, Larry Osborne, Greg Surratt, Neil Cole and others involved their churches and ministries."
"I was brought in as a facilitator on the second wave of the project. Seeing the names of those who were invited in the first wave, I was struck by how many were almost unknowns at the time, but had since become national influencers."
"Those were the "islands of strength" that Buford sought. He would find one and use his influence to build bridges to other "islands" so they could learn from one another. He made them better and helped them spread their story."
"The end result is that churches are better led and more influential, all because of a person that, by design, stayed off stage and out of the limelight."
STETZER CONTINUES HIS PRAISE OF BUFORD
"In late 2013, I was speaking at a celebration of sorts for Leadership Network and the Halftime organization. I presented a chart that pointed to the growth in some sectors of the church. Later, I had that chart framed for Bob. Why? Because as a missiologist, I see his influence in that growth trend."
"There is a famous quote that has often been attributed to President Harry Truman, and others, that says, "It is amazing what you can accomplish if you do not care who gets the credit." That epitomized Bob Buford's approach. He chose to catalyze his learning from Drucker and his fortune from cable, without much concern over the credit."
"You may not have known Bob, but he probably influenced you and your church. More importantly though, he's chosen to be a catalyst for Kingdom impact—and I'm thankful for his passion and investment to that end."
LEADERSHIP NETWORKS RADICAL LGBT "THE NINES" CONFERENCES
Leadership Networks sponsorship of Revoice should come as no surprise given its past edgy work with its own "The Nines Conference" at which many evangelical leaders including current Southern Baptist President J D Greear has also appeared as a speaker .
https://www.rightnowmedia.org/Training/Post/Preview/61804
APPROACHING HOMOSEXUALITY WITH GRACE
In this 11 minute session from Leadership Network's 2012 The Nines Conference, J.D. Greear, Senior Pastor at The Summit Church in Durham, North Carolina, delivers a thoughtful and gracious message about the way the church should approach the issue of homosexuality.

In this 11 minute session from Leadership Network's 2012 The Nines Conference, J.D. Greear, Senior Pastor at The Summit Church in Durham, North Carolina, delivers a thoughtful and gracious message about the way the church should approach the issue of homosexuality. We often get sidetracked from the real issue in a number of different ways, but constantly returning to the cross of Christ will fix our perspective on this issue.
Greear at The Nines Conference "Truth without grace is fundamentalism. Grace without truth is just sentimentality. There is a way to speak the truth with grace so that we can disagree with people and let them know we love them. Think about how this dynamic affects the way we approach homosexuality."
GREEAR OFFERS RESOURCES INCLUDING MARK YARHOUSE WHO IS PART OF REVOICE 2019
https://thirtypiecesofsilver.org/2018/06/09/will-the-next-sbc-president-condemn-or-condone-the-revoice-conference-and-lgbt-christianity/
"J.D. mentioned several resources that have helped him learn and think about our culture's reaction to homosexuality and the Bible's response.
SBC PRESIDENT GREEAR ENDORSING LEADERSHIP NETWORKS" THE NINES " ON HIS WEBSITE
When Lutheran Pastor and author, Rev. Nadia Bolz-Weber was invited to an evangelical online conference called The Nines, she noticed that one of the topics for discussion was the 'issue' of homosexuality.
The pastor decided that instead of talking about LGBT people, that people attending the conference would benefit from hearing directly from LGBT Christians. The result is a remarkable video with LGBT people talking about why they are Christians, why they do not appreciate being considered an 'issue," and why they are 'the Church.'
In an email to the Huffington Post, Pastor Bolz-Weber explained:
Way too often, in the church, GLBTQ folks end up being the objects and not the subjects of discussions about their lives. So when I was asked to produce a 5-minute video for The Nines, an evangelical on-line leadership conference, I wanted to make sure that amongst the countless voices discussing the "issue of homosexuality" (which, let's face it, is pretty much a term only used by those who have issues with GLBTQ people) that there would be actual queer Christian voices present.
BUFORD MENTORED HUNDREDS OF THE MOST CELEBRATED EVANGELICALS
To fully grasp the reach of Leadership Network and Bob Buford into the evangelical church  would require in depth  studies into the Church Growth Movement, The Multi Site Church ,The Emergent Church, Church Planting movement, Christianity Today's history ( Buford saved the publication from extinction and opened a dozen or more sister publications on "leadership ") and a study of  many of the organization like World Vision , Intervarsity , ACTS 29 , The Gospel Coalition and even denominations like the SBC and PCA. The influence is everywhere in our seminaries and institutions -and today it is the " gold standard " for many on how leadership and church growth should be done . This is all in spite of the cold hard reality that to the work of Leadership Network "doctrine does NOT matter". Given the endorsement/ sponsorship  of Revoice Conference,  this mantra remains unchanged .
BOB BUFORD IS GONE BUT HIS INFLUENCE REMAINS
Through the years several researchers have exposed the many dangers and damaging trends that Buford's Leadership Network and Half Time brands have promoted into the mainstream of Christianity .From the Faith Based Partnership compromise -to the church growth cult and CEO models of modern church leadership and now the sponsorship of Revoice 2019 -Leadership Network and Bob Buford have left a lasting mark on the Body of Christ . In the view of those who do not believe in "promoting LGBT+ flourishing" in the Body  of Christ as Revoice does – it is fair to say that once again Jesus is being wounded in the house of His Friends and His Bride is being seduced into spiritual harlotry and the idolatry of the modern LGBT sexual /gender revolution. It is a fearful thing to fall into the hands of the Living God with such a legacy to testify against you. Many of Buford's evangelical disciples should fear their future appointment in eternity.